We all know what graham crackers are supposed to smell and taste like – sweet and crunchy. But some people who've recently purchased Nabisco Honey Maid Graham Crackers are complaining about a strange smell and terrible taste.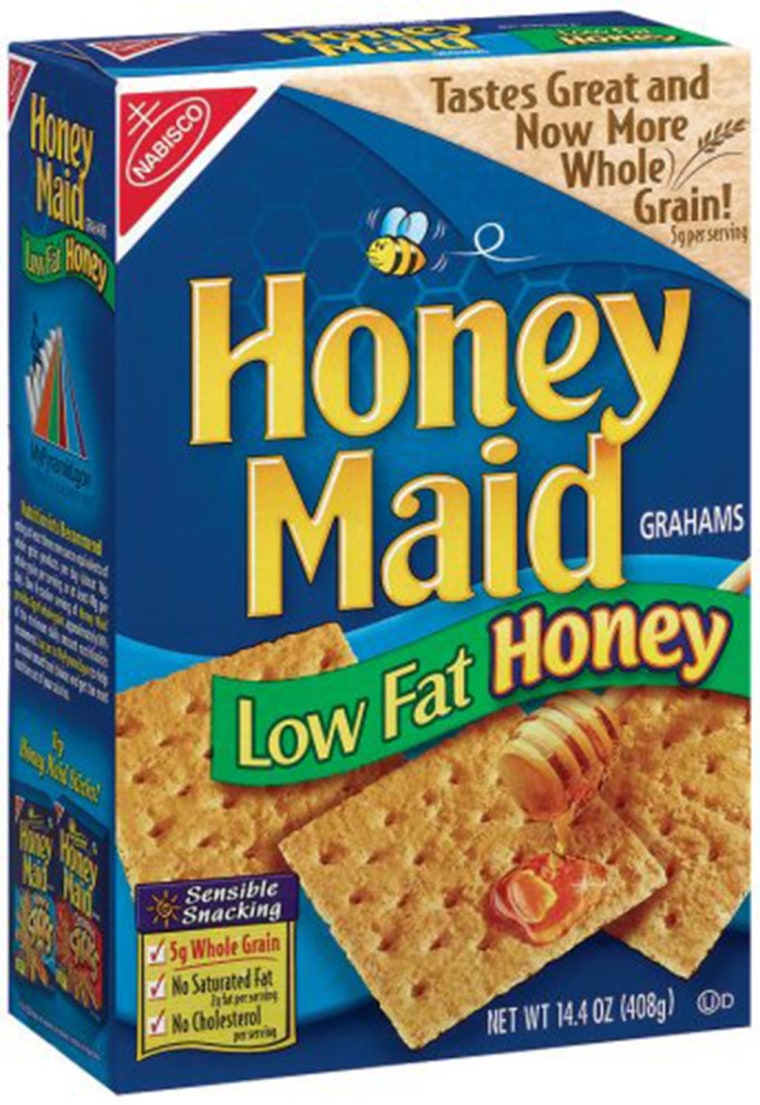 Dozens of complaints from across the country are posted on ConsumerAffairs.com. People are also venting on Twitter using the hashtag "#stinkycrackers."
Many report a "strong chemical odor" similar to "paint fumes." Some use the word "rancid" to describe both the taste and smell. A few people say they felt sick after eating the crackers. Many vow never to buy the product again.
Mondelēz Global, the company that owns Nabisco, said it's aware of complaints about some batches of their Honey Maid low-fat graham crackers.
A company spokesperson would not say whether any of those complaints involved people who said they had gotten sick after eating the crackers.
"Our quality team is engaged and currently investigating this matter," said spokesperson Laurie Guzzinati.
When asked if the company had any plans to recall the product, Guzzinati said: "We believe this to be a food quality issue and not a food safety issue."
NBC News contacted several people who posted complaints on ConsumerAffairs.com in the last few weeks. Each had opened a box of the low fat Honey Maid graham crackers and they all had virtually identical stories.
"It smelled and tasted like paint thinner," said Linda Salerno who lives near Schenectady, N.Y. "It tasted horrible, so I immediately spit it out. The smell was so horrible that it frightened me."
Salerno had two boxes of the crackers at home and found the problem with both of them. She said the smell was so bad that she considered going to the emergency room.
David Banes of McEwen, Texas also experienced an unpleasant surprise when he opened a new box of the Honey Maid graham crackers.
"It was a real sour taste. As soon as I put it in my mouth I almost gagged," he said.
Cathy Ganley of Vienna, Va. stopped buying Nabisco graham crackers after her recent experience.
"It smelled like a mix of acetone paint thinner and rancid oil," she said. "It was something no sane person would eat or feed their family."
Ganley had four boxes of the crackers and threw them all away.
Many of the people who've complained about a strange smell or taste point out that these Nabisco graham crackers are made in Mexico.
Mondelēz told NBC News the crackers have been produced at its Monterrey, Mexico bakery for several years. Laurie Guzzinati said the company has "strict manufacturing and quality procedures in place" at all of its North American locations.
"I can assure you that all our products, regardless of the manufacturing location where they're made, are held to the same high standards," she said.
Guzzinati urged anyone with a concern or question about any of the company's products to save that food item and call customer relations immediately at (800)-622-4726.
If you believe a food product has made you sick, you should file at report at FoodSafety.gov.
Herb Weisbaum is The ConsumerMan. Follow him on Facebook andTwitter or visit The ConsumerMan website.