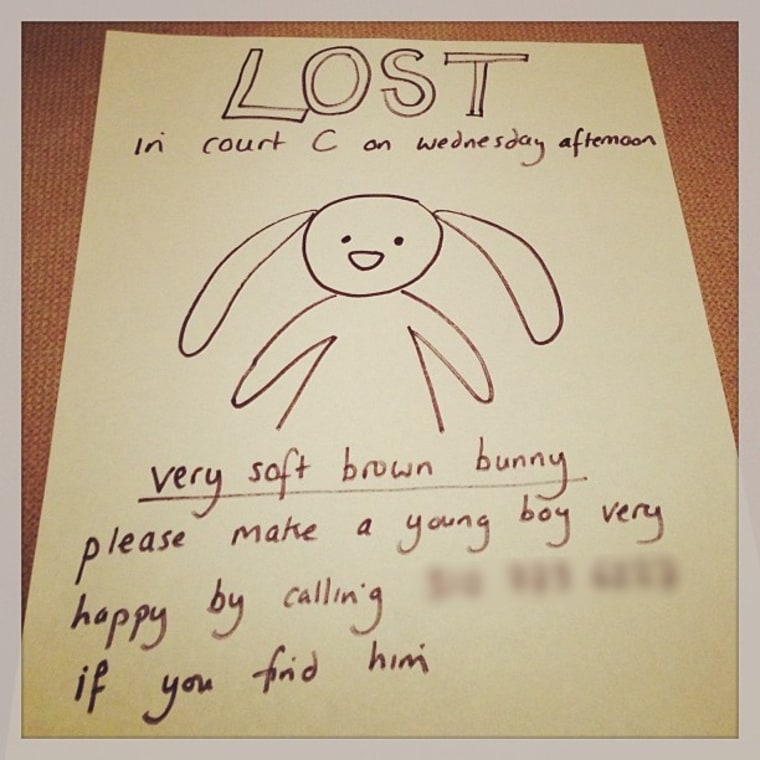 When a tourist took a photo of an abandoned plush bunny on a side street in Los Angeles, he didn't realize he was providing the key clue to help reunite a young boy with a precious gift from his dearly departed grandmother. The result was a small social-media miracle.
The bunny, which doesn't have a name, belongs to two-and-a-half-year-old Max. "It's never taken outside of the house," Frances Page, Max's mom, told TODAY. "He must've snuck it into the stroller and dropped it."
As soon as the bunny's absence was noted, a frantic search began. After all, it was a gift from Max's grandmother, who had passed away. "I decided to go the traditional route and put up posters," Page said. "My husband put a photo of the poster on Twitter and Instagram."
At the same time that Matt Ross, Max's dad, was uploading a photo of the poster to Instagram, a Minneapolis resident, visiting Los Angeles for the first time, posted a photo of a sad stuffed bunny, lying in the road, that he'd spotted during a stroll.
"The fur matted down from hugs and squeezes, I could tell this little guy laying in the sun had been much loved," Jason Ho wrote in a post on his personal blog. "But by it's whimsical position on the ground he must have been abandoned on accident."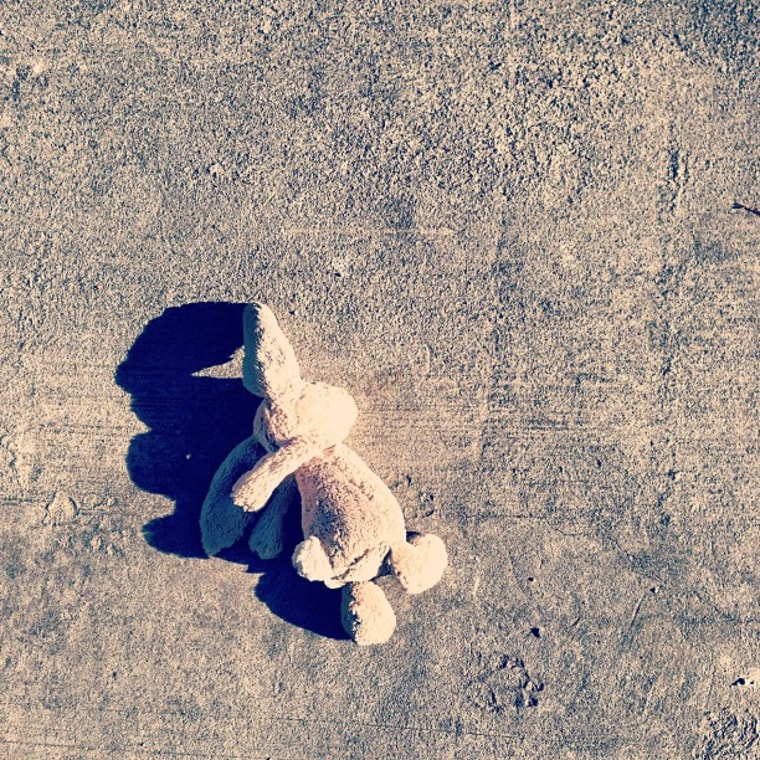 "I collect a lot of toys and I love childhood memory type things," Ho told TODAY, elaborating on how he felt when he saw the bunny. "Oh, let's take a shot of this."
So why didn't he pick it up? "I kinda debated … I didn't want to touch it. People usually come back for these things," he added. "And I didn't even know where I would take it."
He heard some kids playing nearby, so he figured chances were good that the bunny belonged to one of them.
By the time Ho arrived at his temporary L.A. lodging, he noticed that he'd been tagged on a stranger's Instagram photo. An eagle-eyed user commented on Ross' photo to say that Ho "just posted something that looks like what [he's] looking for."
Ho quickly shared the geotag information from his photo of the bunny with Max's parents and then spoke to them on the phone, describing the spot where he'd encountered it in more detail. Page and her son set out to retrieve the precious plush.
Alas, it wasn't where Ho had last seen it.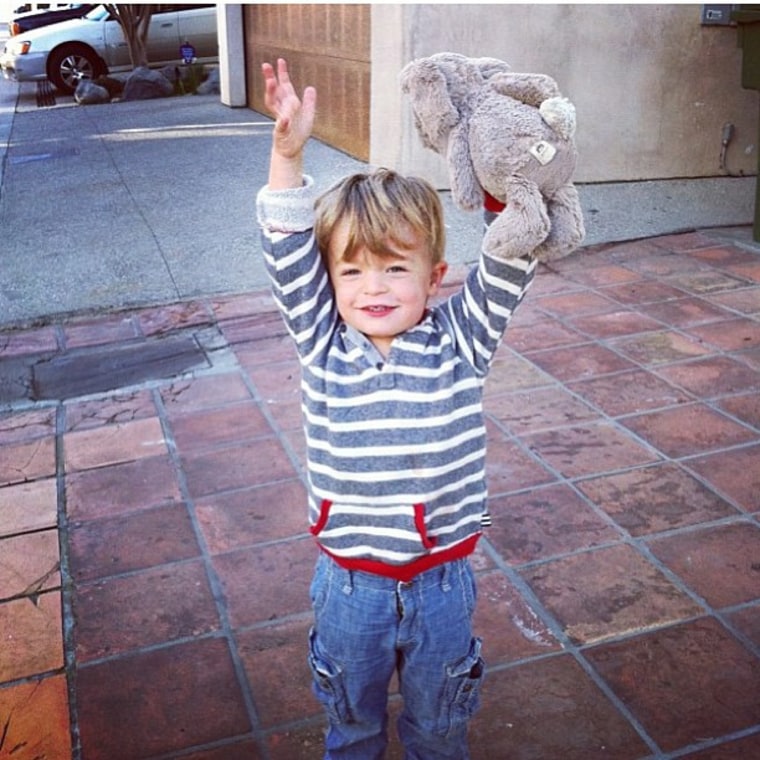 "We ended up asking around," Page said. A kind man working on a nearby home had seen the bunny as well, hours earlier. He helped Page check trashcans, in case someone had callously chucked the bunny into one. And what do you know? That's where the bunny was found.
"We put him into the wash, cleaned him up and he's back with us," Page concludes a retelling of the adventure. "It's so sweet that people we don't know at all … helped us."
"It's so weird how someone was able to locate someone so fast, especially though a random picture of a bunny," Ho remarked to TODAY in a separate phone call. "It was just so weird ... to have this cool little story happen. It sends chills up the spine."
Want more tech news or interesting links? You'll get plenty of both if you keep up with Rosa Golijan, the writer of this post, by following her on Twitter, subscribing to her Facebook posts, or circling her on Google+.