Last month, Uzbekistan Airlines decided they would regularly weigh passengers with their carry-on baggage. They said they are normalizing this practice in a statement published by Travel + Leisure, "According to the laws of the International Air Transport Association, airlines are obliged to carry out regular procedures of pre-flight control such as weighing passengers with hand luggage in order to observe the requirements for ensuring flight safety."
It's unclear whether the airline will charge passengers by their weight like Samoa Air started doing back in 2013. But there is some suggestion that fliers exceeding weight limitations will be excluded from flights. Nonetheless, the airline assured the public they will exercise great discretion during the pre-flight weigh-ins and keep all data confidential.
RELATED: Toilet-scrubbing, globe-trotting couple reveal dirtier side of budget travel
Yet, Phil Derner of NYCAviation.com told TODAY, "Weighing passengers is nothing new, and is still directly done for smaller aircraft." Seth Kaplan of Airline Magazine agreed, saying, "Basically, the smaller the aircraft, the more important the weight of each individual passenger."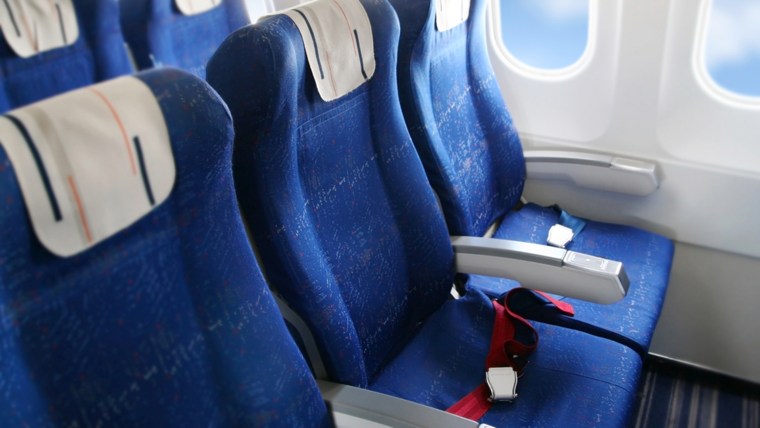 That's because ignoring weight in smaller aircraft can have deadly consequences, as the public learned 14 years ago when singer and actress, Aaliyah Houghton, died in a plane crash. Her private plane was carrying too much weight, a factor that likely contributed to the crash.
"The weight of passengers is vital to the aircraft's ability to operate safely and legally, both in reference to the overall weight of the aircraft, and the distribution of weight on the aircraft to ensure proper balance," said Derner, a former aircraft loadmaster for the Department of Defense. "There are many examples of plane crashes that were caused due to overweight, or poorly balanced aircraft."
In fact, Kaplan pointed out that U.S. airlines have been investigated for violating federal weight and balance guidelines and flying too heavy. Because accurate pre-flight weight can help prevent air disasters, he said, "Commercial airlines actually pay a lot of attention to weight and always have but they do it in an aggregated way, making assumptions."
RELATED: Tips for flying on private jets while on a budget
Nonetheless, the U.S. airline industry has tested using individual passenger size and weight to determine fares for "customers of size" but with mixed results. In 2012, Southwest Airlines excluded a passenger from a flight because it determined the passenger needed more than one seat, and she refused to pay for it. That passenger sued for discrimination.
While larger passengers might be charged for extra seats, both Kaplan and Derner doubt individually weighing passengers will become widespread here. However, Derner believes airlines should be able to charge for the weight and size differences whether they're caused by the passenger or their baggage. "Airlines are a business," he said, "and extra weight is a business cost."
Yet the fact that some airlines like Southwest and Samoa Air already have a customers of size policy in place and other airlines globally are adopting individual weight policies suggests it could become more universal.
One concern relates directly to discrimination against those who may be overweight for medical reasons. "There's a close correlation between certain types of disabilities and weight and charging someone more based on their weight could be a form of disability discrimination," Claudia Center, senior staff attorney with the Disability Rights program at the American Civil Liberties Union told TODAY.
RELATED: World's luckiest traveler? Man gets 737 flight all to himself
Certified privacy expert and attorney, professor Paul Lanois, agreed with Center and asked, "What if there are several passengers with high weight? How does the airline decide who will be excluded from a flight or charged more?"
There are other privacy concerns, both attorneys say, like weighing passengers and informing them of the issue in front of other passengers, possibly subjecting them to humiliation. That was an issue in the 2012 Southwest lawsuit.
And, while disability discrimination is a violation of the Americans with Disabilities Act, according to Center, airlines are protected under the Air Carrier Access Act from lawsuits. Though the act prohibits disability discrimination, passengers would have to file an administrative complaint with the Department of Transportation first, which would determine if they had, indeed, experienced discrimination. Thus, said Center, "There's a constant fight about which federal law covers this discrimination but airlines often successfully argue that ACCA takes precedence."
Either way, said Lanois, "Complaints and lawsuits are bad publicity for airlines and they may want to avoid them."
"And, airlines wishing to justify a decision to charge or exclude a passenger because of weight could begin storing specific customer data and that could leads to data privacy issues," Lanois, a member of the International Association of Privacy Professionals, continued. Concerns about such data collection range from how that data might be used to whether a data breach is possible.
Passenger weight estimation, as it's currently employed, usually doesn't lead to airlines collecting individual customer data, though. "This is a safety/regulatory issue and weight decisions are a normal part of flying for airlines," said Derner. "So passengers are being removed from flights every day based on a whole variety of variables." It's not usually done in an obvious manner like having clients get on a scale with their baggage. Airlines usually start by removing standby passengers, cargo and passenger bags before asking people to voluntarily take another flight. Individual passengers rarely are singled out.
"Flying is stressful and annoying and the potential of having to deal with weight is one more issue," said Derner. "But passengers should be most concerned about the aircraft flying at a safe weight than the inconvenience of a safety measure that's already a common part of flying."