/ Source: TODAY contributor
Much like last year, competition for seasonal work is proving to be exceptionally brutal this holiday season. A recent survey of more than 1,000 hiring managers revealed that employers plan to hire more than 40 percent fewer seasonal employees this year than they did in 2007.
"It's a rough market out there," said Cathy McCarthy of SnagAJob.com, the employment Web site that commissioned the survey.
This, of course, is tough news to stomach for the thousands of workers who count on landing part-time jobs to help them make ends meet over the holidays. Fortunately, though, not all the news from the survey is gloomy.
It turns out that if you do manage to land a seasonal job this year, that job could very well morph into a permanent position. Of the managers surveyed, 51 percent said they plan to keep temporary workers on after the holiday rush ends.
The following tips can help you nail down seasonal work that could turn permanent if that's what you need.
1. Don't dally. The longer you wait to start your job search, the tougher the competition is going to be. Seasonal opportunities still exist in November, to be sure, but now is definitely the time to start looking if you haven't done so already.
2. Think about retailers that are especially busy right now. Competition for retail positions can be particularly intense because so many people try for part-time retail jobs at this time of year. To increase your chances of finding something, explore opportunities at discount retailers such as Wal-Mart and Target, dollar stores, convenience stores, craft stores, photo-finishing stores, photo studios and toy stores. Toys "R" Us told SnagAJob.com that it plans to hire 35,000 seasonal workers, for instance, and JCPenney Portraits said it needs people to take holiday photos.
3. Help gifts reach their recipients. You could land a part-time shipping-related job — either handling packages or working as a seasonal driver — with an employer such as UPS. This also is a good time of year to help out with packaging, shipping and receiving at online retailers' warehouses and distribution centers. To start the process of finding such a position, do an Internet search for the word "warehouse jobs."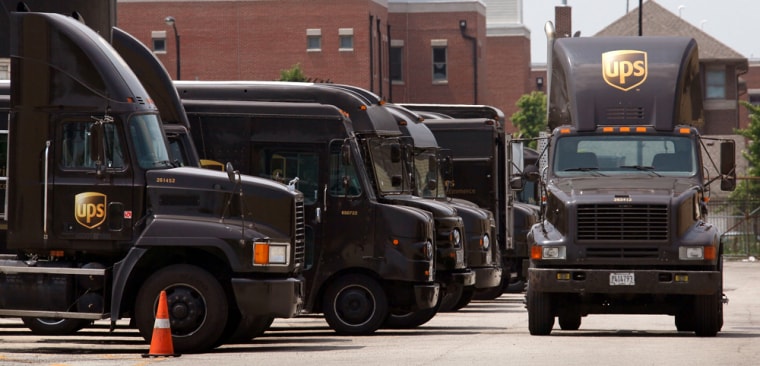 5. Reflect on food-related possibilities. The economy may still be faltering and sputtering along, but people are still eating. They're just eager to find bargains when they eat out. Bearing that in mind, you could find work at fast-food restaurants, restaurants situated near malls, catering companies (which get busy at this time of year) and pizza-delivery businesses.
6. Go back to a business where you've worked before. By trying this tactic, you will greatly increase your chances of landing a job. "A significant number of employers say, 'We like to rehire people we've already worked with,' " McCarthy said. "Basically, you're cheaper to train, you already know the system, and you already know how things work at that particular employer."
7. Strategize, strategize, strategize. Be sure to apply for multiple jobs, not just one or two. Also, tailor your resume to the employer you're approaching, highlighting details about your past work experience that are related to this particular position. "If it's a customer-service position, highlight your customer-service experience," McCarthy said. "Don't just cut and paste."
8. Be positive and upbeat on job interviews. In the survey of hiring managers, three out of 10 said they viewed a positive attitude as the most important trait in any prospective employee. Employers also like to see previous experience — but an enthusiastic, can-do attitude can get you noticed more than you might imagine.
9. Find other ways to stand out. You also could make a lot of headway with potential employers by offering to be as flexible as possible with your work schedule, and by remembering to send handwritten thank-you notes to the people who interview you. (Most people forget to take this important step!)
10. Treat any job you get with respect. Even if a certain seasonal job doesn't tie in at all with your ultimate career goals, it's still providing you with a steady paycheck for the time being, right? Remember, this position could very well become permanent for you if that's what you need at this juncture. At the very least, it could lead to seasonal work again next year.