Kaycee Satava's love for her fiancé is unrivaled — unless you count her love for Elvis Presley.
Satava and fiancé Cameron Baker are the winners of TODAY's "Ultimate Elvis Wedding" as a part of this week's #MakeYourTODAY series of special surprises.
And surprised they were when they found out live Monday morning that they'd be getting married at the Elvis Presley's Graceland Wedding Chapel on Thursday.
"I get to marry my best friend," Satava said, crying, after hearing the good news.
Satava's love for the singer started as a child, when the medication she had to take for a health condition forced her to be immobile for long periods of time. Her mom helped her pass the time with Elvis movies.
"Every since then I have been head over heels with Elvis," she said.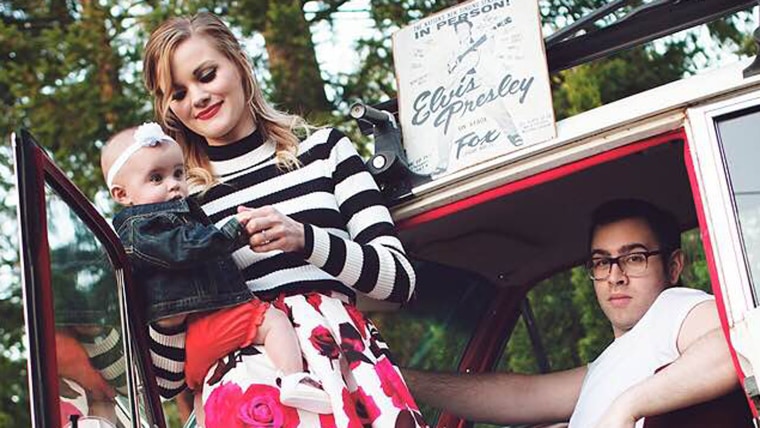 Satava and and Baker are head over heels for one another as well, and Baker said the "Ultimate Elvis Wedding" will allow him to give Satava the wedding of her dreams.
"I've wanted to marry her for years now. I havent had the opportunity to do so. We've made plans and it's always gotten pushed back. And everything involved in this is something I could never do for her," Baker explained. "I could never have Priscilla be at her wedding ... Everything incorporated is our dream."
But could they handle meeting Priscilla Presley?
"I could handle it," Satava said. "But I'd be really excited."
And now the couple has welcomed a new baby girl, Lucy, into their family, so there's even more tender love to go around.
The two will get married in the brand new Elvis Presley's Graceland Wedding Chapel at the Westgate Hotel on Thursday.