An anonymous letter Kelley Markland received in the mail mocked both her weight and her favorite wardrobe item: leggings.
The words stung and she felt humiliated, but the Florida substitute teacher was determined to follow through with the message she often tells her students and her own children: Don't let the bullies win.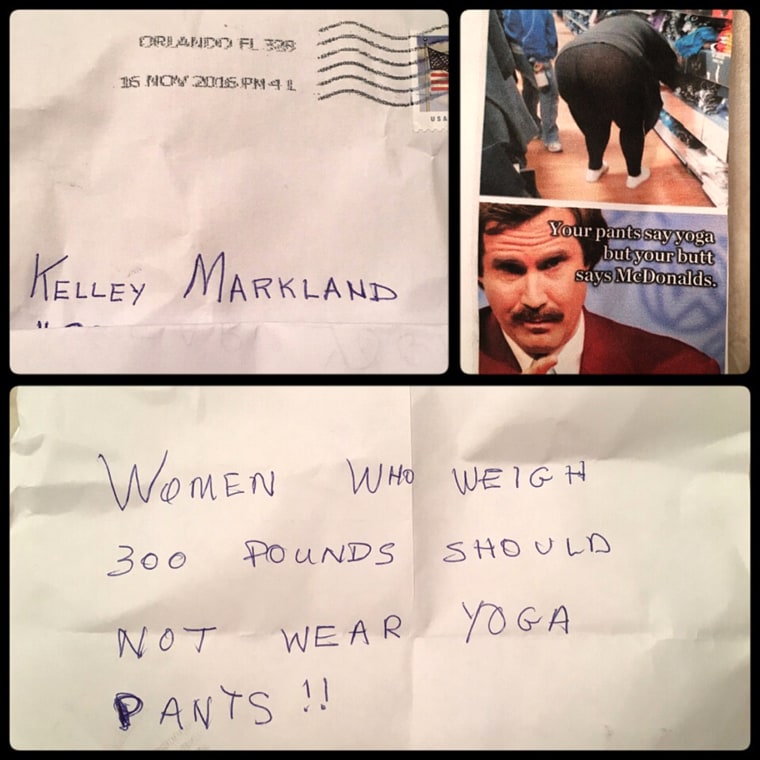 "At first I thought it was a really mean joke," the 36-year-old mother of two said when she opened up the envelope one Friday evening and saw a photo of the backside of an unknown woman. Below it was the picture of a meme featuring "Anchorman" character Ron Burgundy declaring: "Your pants say yoga but your butt says McDonald's."
But then Markland saw the note, handwritten in capital letters. It told her: "Women who weigh 300 pounds should not wear yoga pants!!"
The letter wasn't signed and the envelope did not have a return address.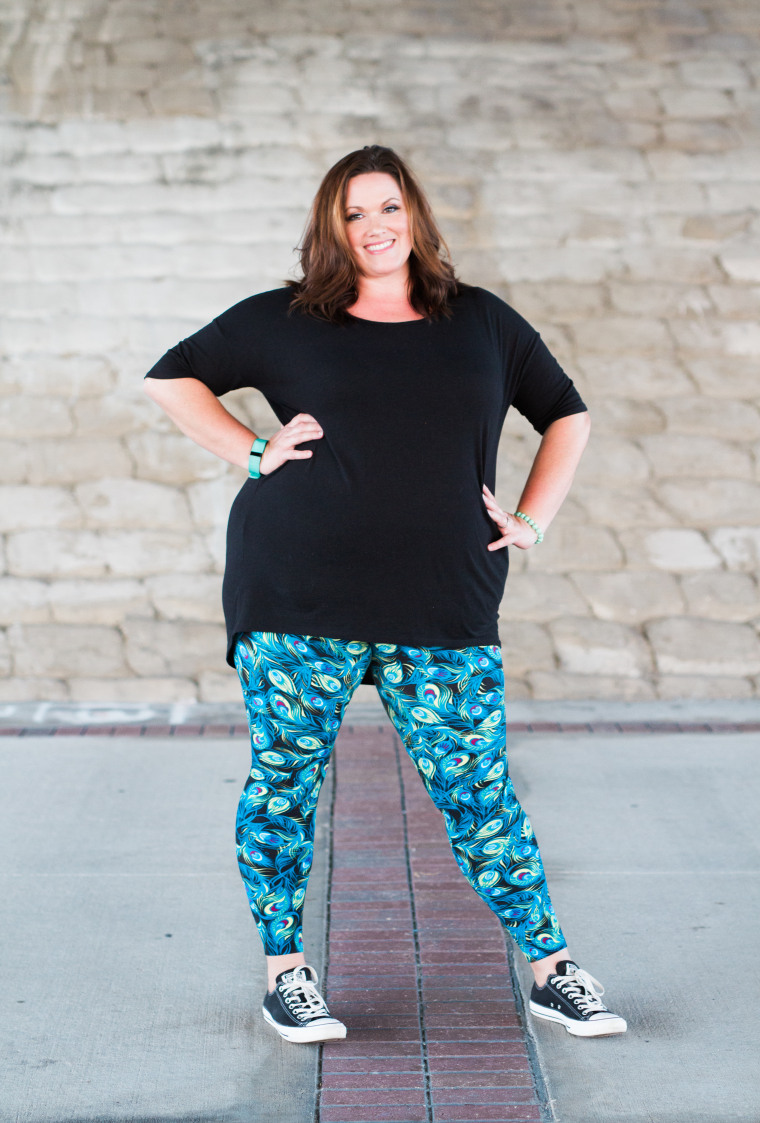 After a long bath and cry, Markland ended up venting about it on Facebook. The post yielded overwhelming support from friends and loved ones, many who expressed anger toward the anonymous "coward" who mailed her the nasty note.
But Markland still felt nervous the following Monday when she had to get dressed for work.
A large part of her wardrobe consists of leggings, but she suddenly felt self-conscious putting on a pair.
"I had to remember, if I walked around defeated and scared, then whoever sent that letter wins. And I wasn't going to let that person win. At all," she said.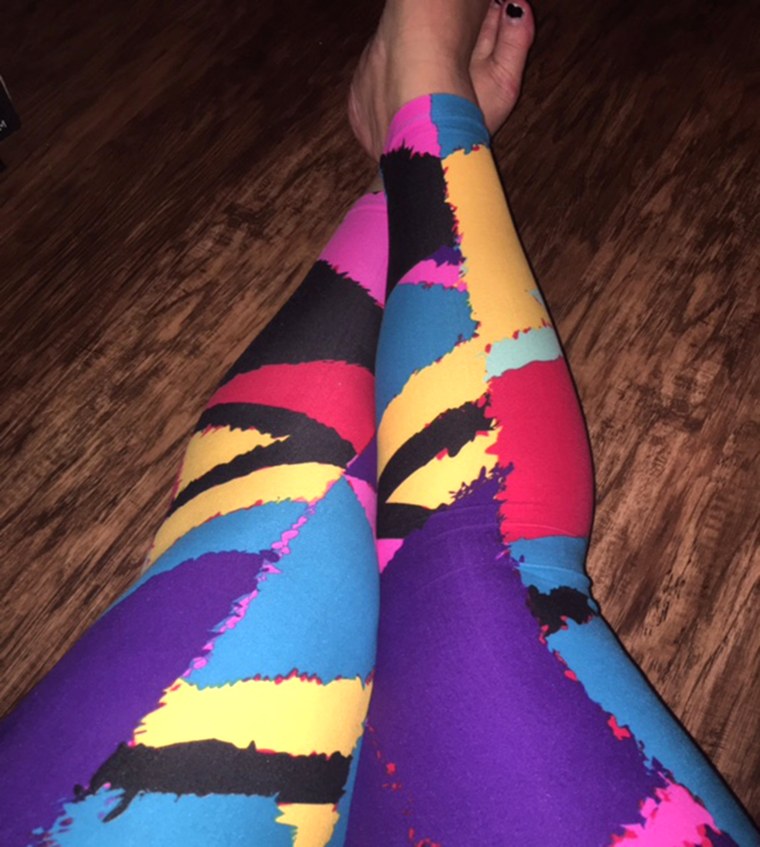 At school, Markland received another surprise, a much more pleasant one: Nearly every one of her colleagues came to work in leggings.
"All the teachers were coming up and hugging me and showing me their leggings," Markland said. "So I knew at that point, it's not about me anymore, it's about all women."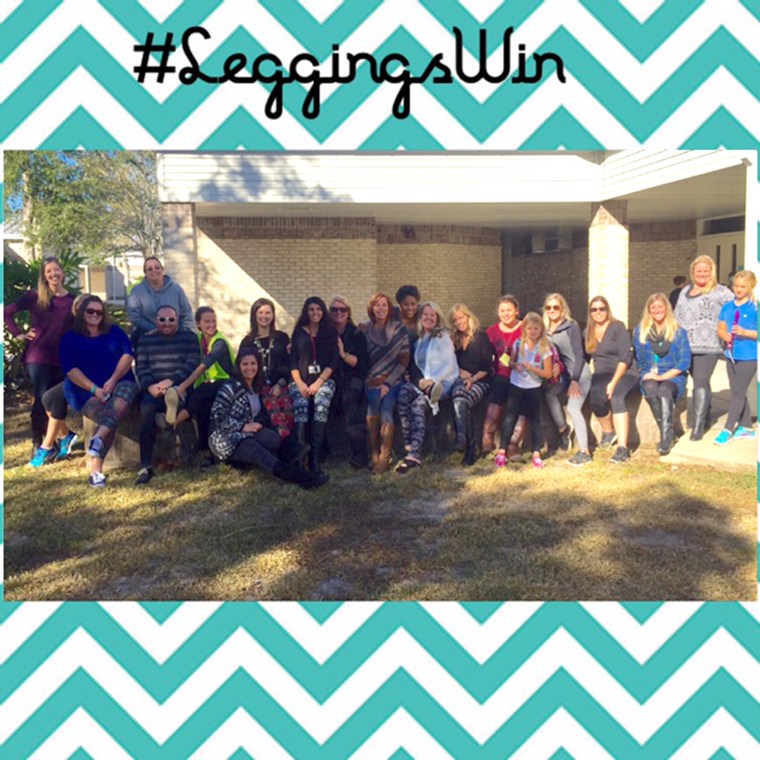 Her friend and kindergarten teacher, Cindy Martin, said word spread quickly over the weekend about what had happened after Markland posted it on Facebook.
"The entire staff, we were all just heartbroken for her because she is the nicest, most giving person in the world," Martin said. "And it's not like she ever wears something inappropriate, or like a half shirt with it.
"Every time she walks around, everyone goes, 'She looks so adorable.' So this was shocking for all of us," she said.
RELATED: Brynne Huffman writes response to strangers body-shaming comment
Even some parents came to school wearing leggings that day, either while helping in classrooms or when picking up their children in the afternoon.
"We definitely wanted a message out there that we are not going to put up with bullying. We teach this in the classroom all the time," Martin said.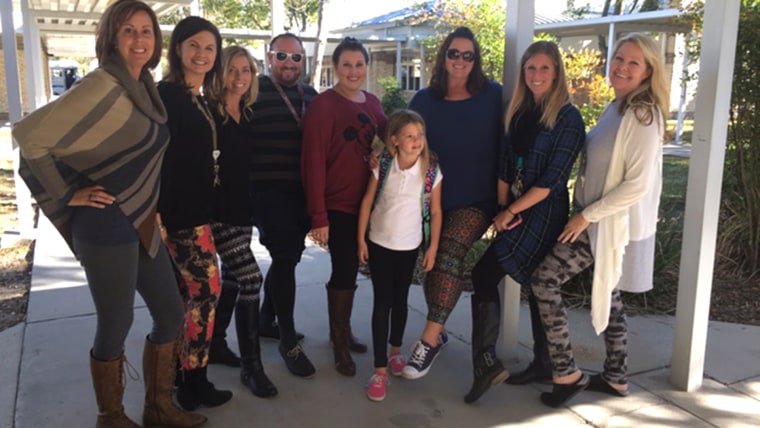 Markland said leggings only recently became her go-to item after spending years of trying to hide her curves behind black and dark gray clothing.
After finding a brand of leggings that fit well, looked flattering and felt comfortable, Markland expanded her wardrobe to include more of them. She favored bright colors and bold patterns and soon, she began receiving compliments about what she wore.
"It helped my confidence. It made me feel a little better about myself to where I took more pride in how I dressed," she said.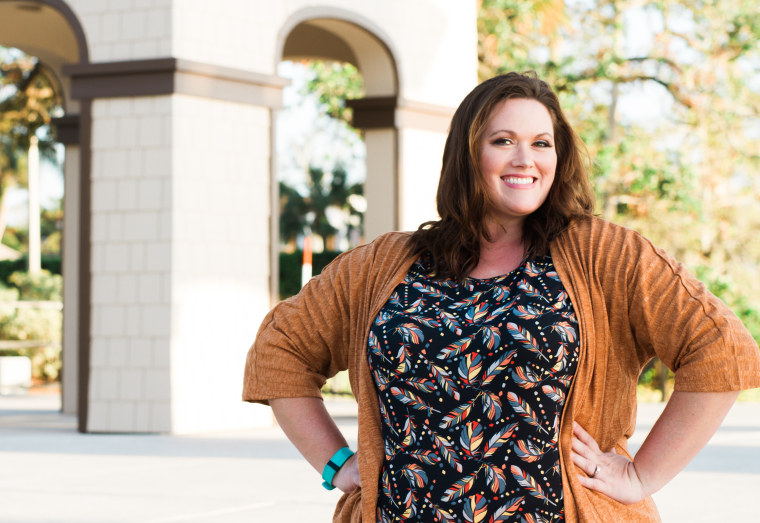 In addition to getting a boost from her friends and colleagues, Markland continued to receive supportive messages online, including from strangers who told her they had just bought and worn their first pair of leggings in her honor.
RELATED: The body image lesson one mom is teaching her daughter
"It's been amazing and mind blowing," she said of the response. "It's so inspiring to have other people telling me that what they're doing now is because of this little act of bullying."
It's also made her determined to send a strong message to others in her position, as well as to the person who mailed her the anonymous letter.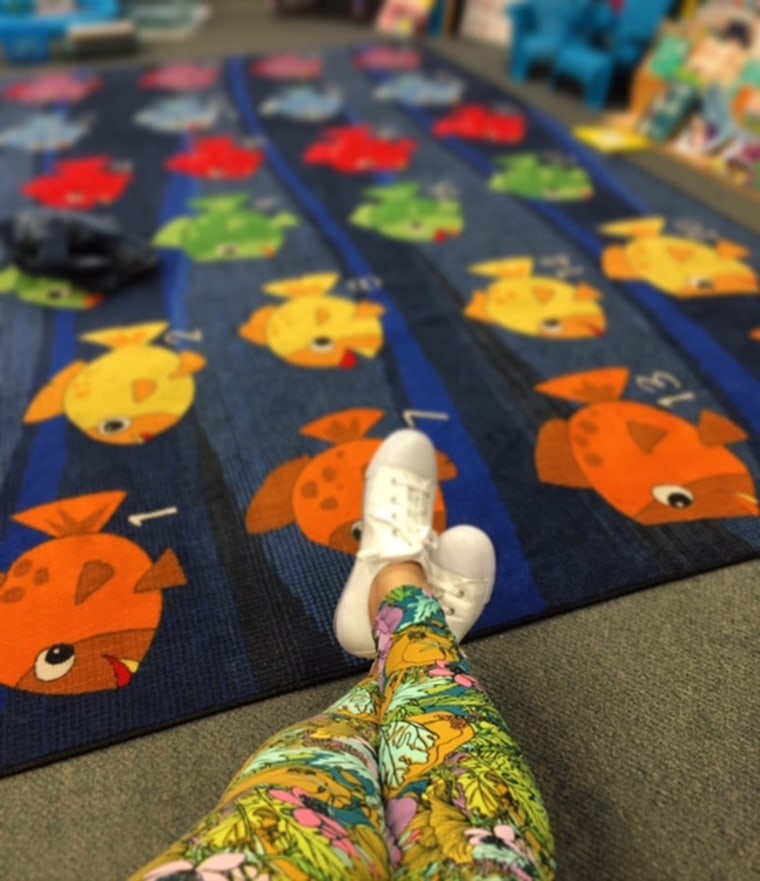 "I knew I can't hide and act scared because people were counting on me to keep wearing leggings and help them be comfortable with themselves," said Markland, who also is a student pursuing an education degree. "I wanted to help people feel confident, regardless of what they wear."
Markland said she's still disturbed that someone would take time to look up her address and mail her such a hateful note, but a small part of her actually wants to thank the individual.
"Only because they started a positive movement by sending me that letter," she said. "Their intention was for me to feel bad and stop wearing leggings. Instead, women all over will gain more confidence."
Follow Eun Kyung Kim on Twitter or Facebook.