It was a question Zenobia "Nobie" Fried has long despised about her large family: How many of your siblings are your real brothers and sisters?
"As if not all of them are real," said the 15-year-old high school sophomore from Buffalo, New York.
The idea seemed to especially surface two years ago, when her best friend since grade school moved in with her to seek shelter from an abusive home. By then, the two already referred to each other as sisters, but outsiders became further confused when both of them started calling Nobie's parents "Mom and Dad."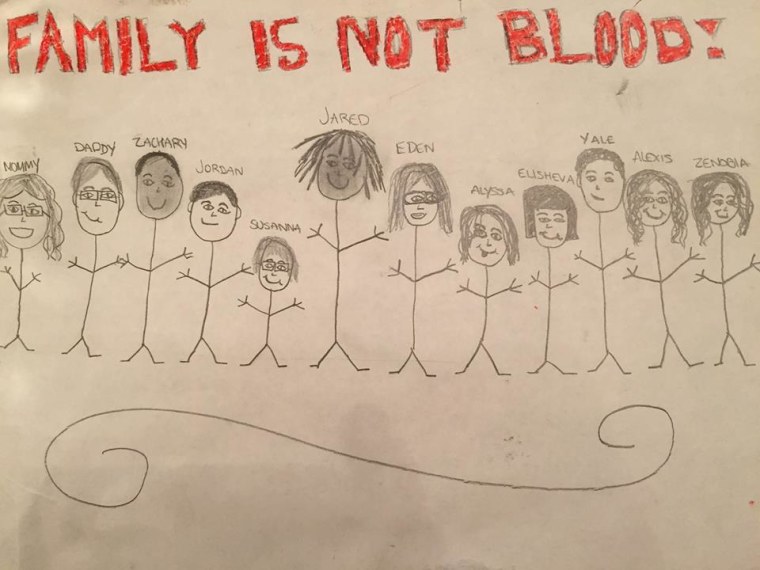 So Nobie expressed her frustrations through a drawing. She sketched each member of her family as stick figures and above everyone, in bright red crayon she wrote: Family is not blood!
On Nov. 4, Nobie's "sister" officially joined her family through adoption and became the 10th Fried child.
Adoption has been a huge factor in Nobie's life. Her mother, Michele Fried, is the founder and chief executive of the non-profit agency Adoption Star.
"My husband said either I had to start an adoption agency or write a book because I became so obsessed with the process," she said. Following the 1987 adoption of the couple's oldest child, who now works with her at the agency, Michele left her teaching career to enter the adoption field. She opened the agency several years later.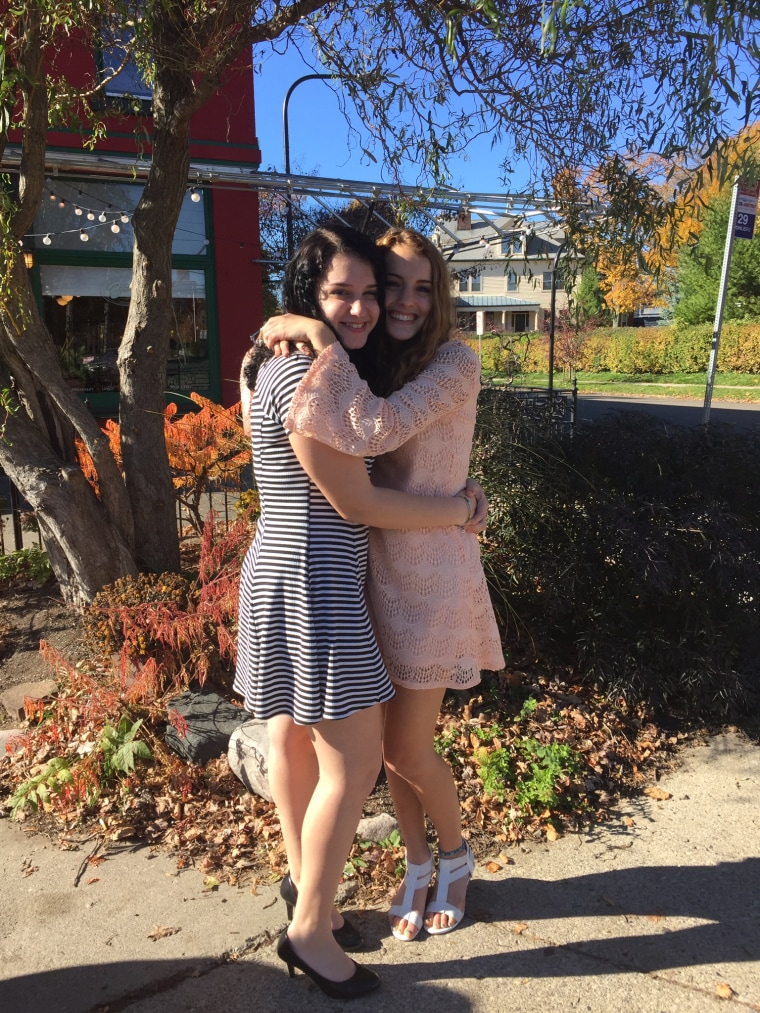 After their son, the couple had eight more children, four of whom she gave birth to. But Michele is reluctant to identify which of her children are adopted, although she admits it's obvious by looking at some of them.
While Michele and her husband are white, some of their children are black and Latina. She also has three daughters with Down syndrome.
"We are a beautiful blend," she said.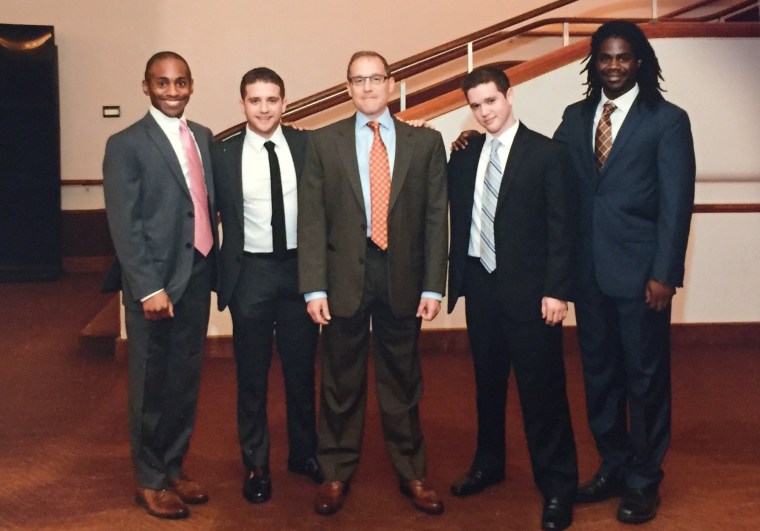 Too many times, however, she said people like to single out adopted children from siblings who are biologically related to their parents — like when the media identify the adopted children of celebrities.
"That's really a pet peeve for us," she said. "It almost makes the adoptees second-class citizens. And in our family that's not how it is."
Nobie got to stress that point during an assignment last month in her high-school speech class. And she used the picture she drew of her family, which still hangs from the family kitchen wall, as her source of inspiration.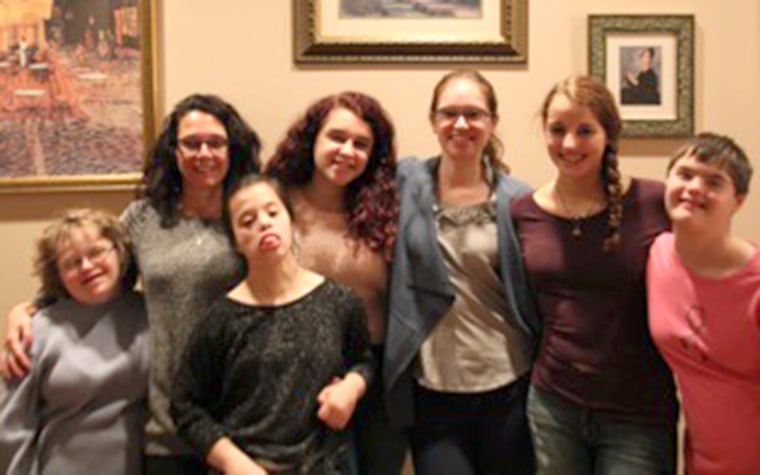 "I don't share DNA with most of my siblings and we all look really different," she told her peers. "Well we all are really different. We are not all the same color, we don't all have 46 chromosomes, and some of us arrived a little later than others."
"Family is not always blood. It's the people in your life who want you and theirs, the ones who love you no matter what.
Nobie and her newest sister, who are only months apart, are the remaining Fried children living at home.
She said she was asked recently whether it was strange now that she is officially siblings with the girl she has called her sister since the two were in the fifth grade. She said it isn't.
"Making it legal, that's so amazing, but that really didn't change our friendship," she said.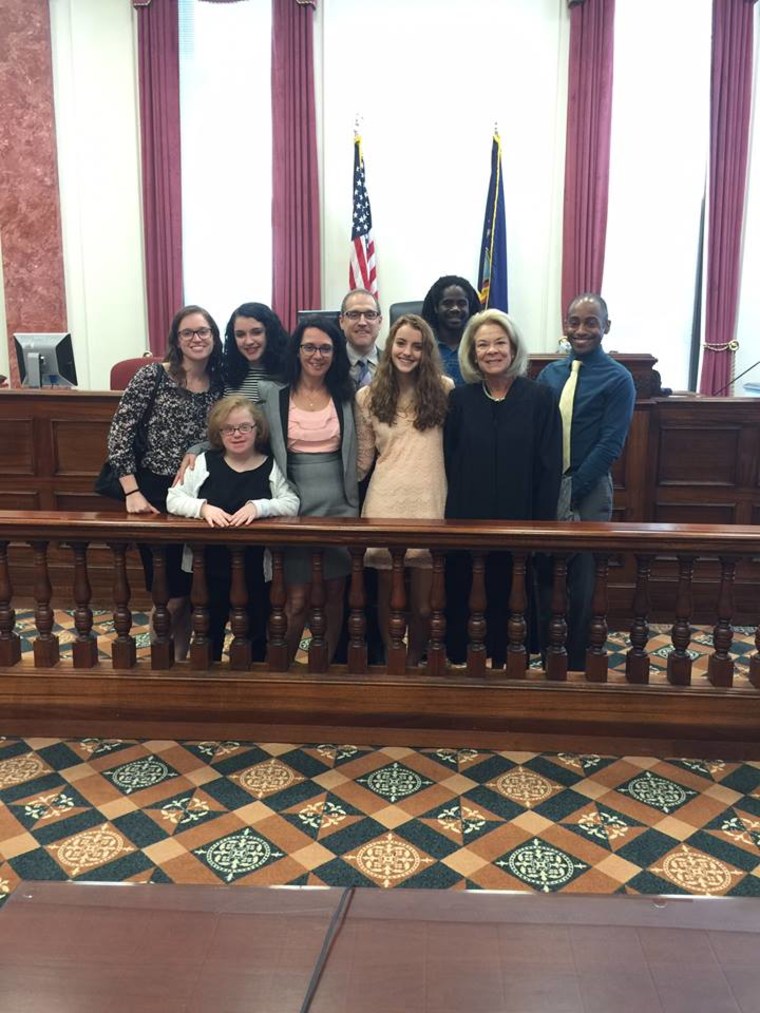 Nor has it changed the dynamic of her large family.
Michele said she and her husband always get teased by their children over which one is their favorite.
"Everybody will try to guess, 'Who's Mom's favorite child?' And my husband and I have the best line," she said. "We say, 'You're all top 10!' It doesn't matter what age they are, they love that answer. They love when I say that."
Follow TODAY.com writer Eun Kyung Kim on Twitter.