/ Source: TODAY Contributor
"Saturday Night Live" star Vanessa Bayer is living proof that laughter is the best medicine.
Twenty years ago, when Bayer was a freshman in high school, she was diagnosed with leukemia, an often-fatal form of cancer that affects the blood and bone marrow.
But in a video interview with PEOPLE Magazine, the 35-year-old comedian says she "wasn't really that scared" as she battled the disease, thanks to the natural comedic abilities of her friends and family.
Never miss a parenting story with TODAY's newsletters! Sign up here.
Their positive energy helped keep her at ease, Bayer says.
"My dad is a really funny guy, and we would make jokes about my leukemia," she recalls. "When my friends would come over we would joke about it too."
"It's sort of messed up out of context," she says, laughing, "but it put everybody at ease. Being sick is the reason I went into comedy."
In 1999, as Bayer powered through rigorous rounds of chemotherapy and radiation, the non-profit organization Make-A-Wish, famous for granting the wishes of children with life-threatening illnesses, granted her wish — a trip to Hawaii with her family.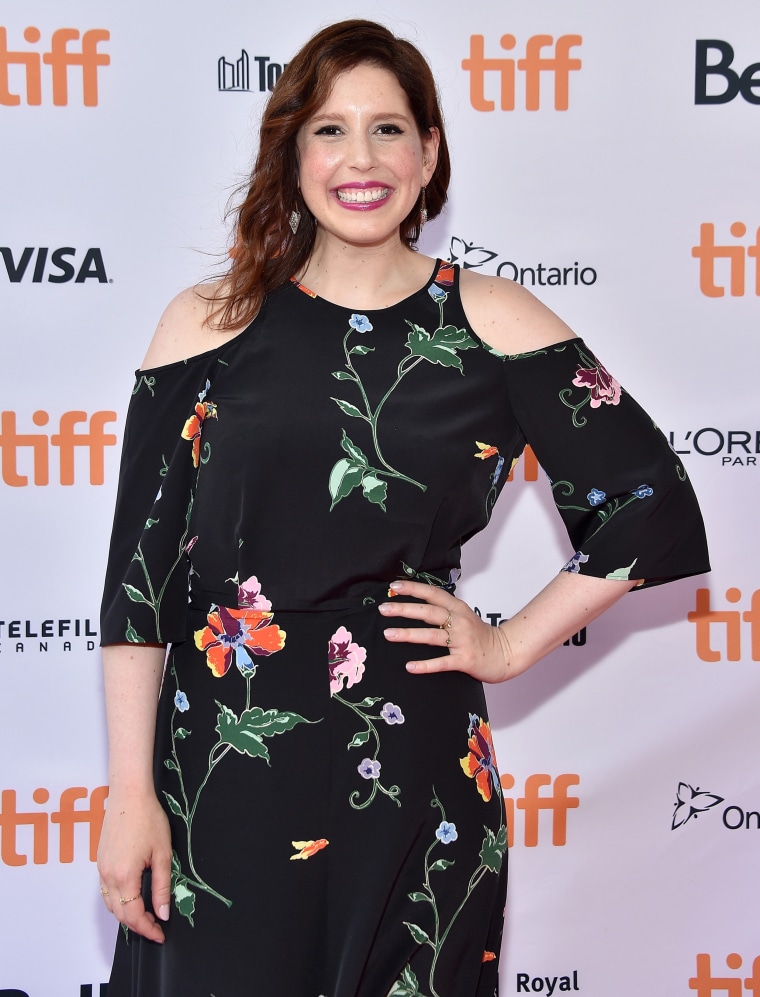 "It was amazing," she says. "They took care of everything."
The trip included an all-expenses-paid stay in a hotel presidential suite, and Bayer admits she indulged in all the luxurious amenities.
"I remember my brother and I put all the robes on, because it was just so fancy and fun," she says.
The "Office Christmas Party" co-star's connection to Make-A-Wish continues even today: Bayer, who joined "Saturday Night Live" in 2015, currently leads "Wish kids" on special tours of the "SNL" set in New York.
The experience of helping to grant Make-A-Wish wishes is "very emotional and full-circle for me," she tells PEOPLE. "I've gotten to meet so many kids and their parents. When I tell them that I'm a 'Wish kid,' too, it's just so cool to see."
In fact, she says, she's a bit envious that their wish was to visit "Saturday Night Live."
"Why wasn't this my wish?" she says with a laugh. "I loved going to Hawaii, but also I should've totally gone to 'SNL.'"
This story is part of NBCU's Share Kindness. Follow the series on Facebook, Twitter and Instagram. #ShareKindness
Follow Jacqueline Colette Prosper on Twitter.