Just as you take a new car for a spin before you buy it, a "tiny home" design company is encouraging people to test out its houses overnight to see if "small living" is right for them.
ESCAPE Homes, which manufactures travel-ready tiny homes starting at $46,000, has announced the opportunity for consumers to essentially test out their houses this summer. And if you do happen to fall in love with the place — all 400 feet (or less!) of it — you can purchase a model just like the one you stayed in ... and have it delivered to you within 90 days.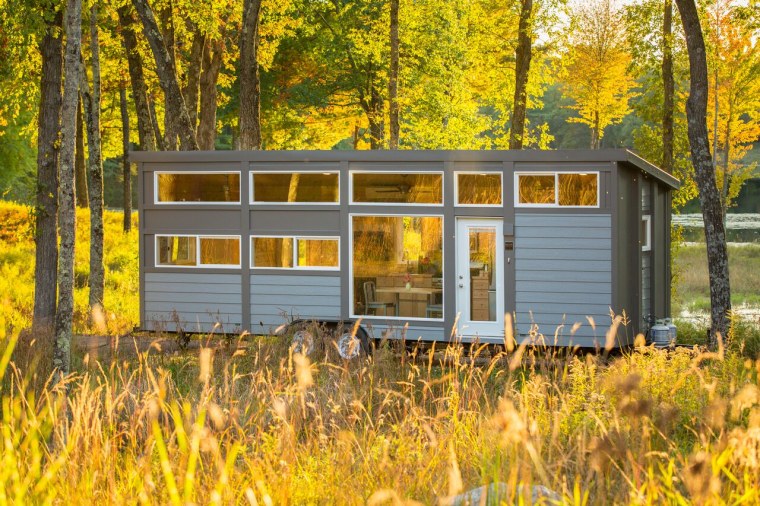 The rental homes are now available in cities all around the U.S.
In Atlanta's Georgia Tiny Rentals, for example, you can try out the ESCAPE Traveler, a 269 square-foot space that can sleep up to six people. It may sound crazy, but the tiny quarters feature full-size appliances, a living area with a fireplace, big screen TV and a washer and dryer, according to a press release.
Priced at $159 a night, you can have the rental house delivered to any location, from the city to a lakeside beach. And with floor-to-ceiling windows, it gives the typical hotel's "garden view room" some serious competition.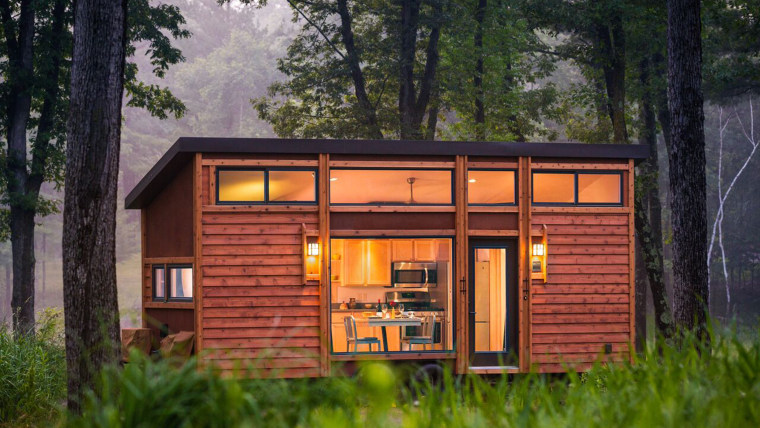 For those in or around Salem, Oregon, there's a 162 square-foot ESCAPE Vista XL cottage available to test out at Arcane Vineyards. If the luxe features such as the full bath, wet bar, pop-up TV and gorgeous panoramic windows don't keep your attention inside, you'll be able to enjoy wine tastings, kayaking, barbecues and more outside.
Just another perk of a small space: not feeling guilty about leaving it for outdoor fun.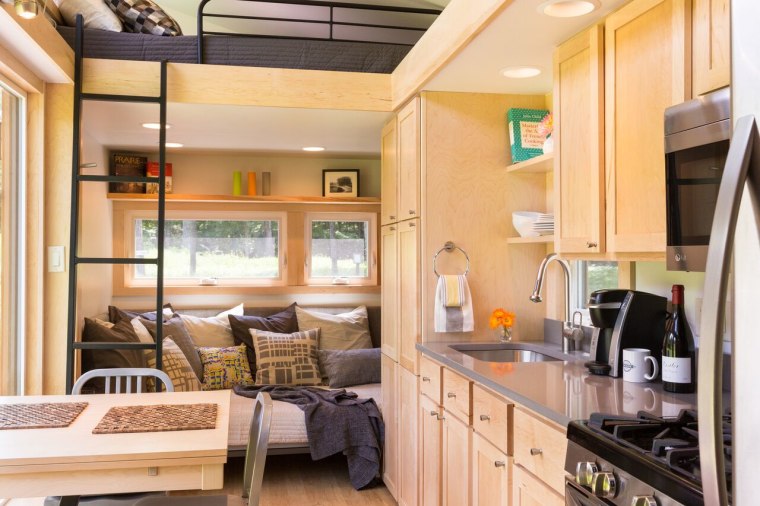 Other available states to try out these homes include Wisconsin, North Carolina, and coming soon, Colorado.
RELATED: Small home, big views! See inside this stunning tiny home
For those who fantasize about downsizing to a smaller home but aren't sure they can commit, these "tiny home" test vacations could be the answer. And for others who find the idea claustrophobic, it's still a fun getaway experience with lodging that's cheaper than some hotels.
Who knows? You might just fall in love with the experience … or at least those views.