One Utah family has decided to take winter fun in the backyard to an Olympic level.
Thomas Williams and many of his 15 children spent 10 hours a day over Christmas break building their annual ice luge run around the family's home in South Jordan. At 300 feet long, it's more than 20 seconds of joyriding winter bliss for the kids.
"I think it's insane, but they love it," mom Chrissy Williams told NBC affiliate KSL.
RELATED: Dad builds daughter, 5, epic 'Ninja Warrior' obstacle course
The kids went around the neighborhood, clearing snow off neighbors' driveways and yards, putting into a barrel and lugging it back to create the luge track. They poured water on it to ice it down and get it to pack for a stable track.
The siblings piled it up nearly two stories to make the initial drop in the backyard, which included creating stairs of snow to climb up to the top. The family has been creating the track for years after starting with just a five-foot little ramp.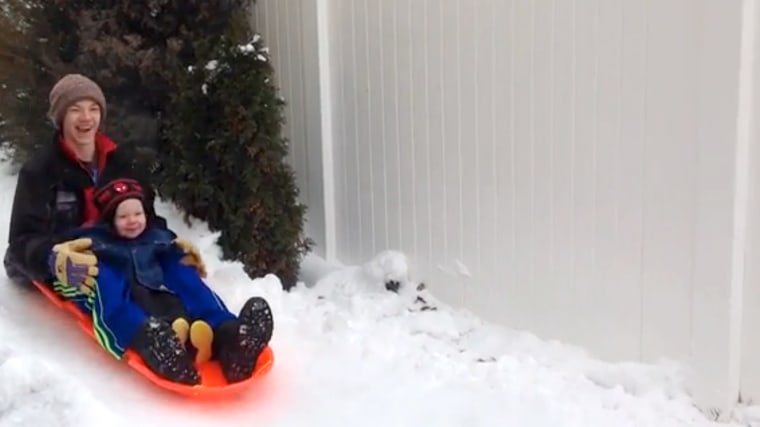 The bad news is that recent temperatures in the 40s and low 50s have melted portions of the track, meaning it may be done for the winter unless some more snow comes in the next few days.
"Every year, my dad says it's the last one, we're never doing it again," Daniel Williams, 15, told KSL. "But we always do it the next year."
Follow TODAY.com writer Scott Stump on Twitter.