It's time to stop procrastinating dusting — because this cleaning hack makes it a breeze.
RELATED: 10 hacks to make cleaning easier than ever
We're not sure what we love more about this dusting trick. Perhaps it's because it doesn't involve spraying. Maybe it's because you can customize it to reach any corner of your home. Or it could be that it makes dusting literally as easy as swiping your hand.
Whatever the reason, this is one of our favorite cleaning secrets. Here's what to do: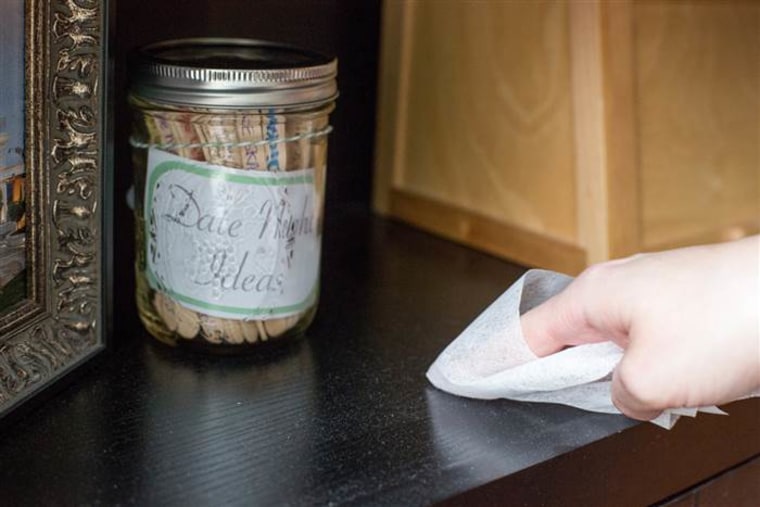 Grab a dryer sheet.
Swipe it across areas that need dusting.
Yep, that's it! Happy cleaning!