When Rupert Croft's son, Sammy, began asking for pet chickens for his 8th birthday, the Pittsburgh dad was unsure where to begin.
As Croft and his wife, Tiziana Di Matteo, began to research urban farming, they found a local news article about Rent the Chicken — a chicken rental company that provides a coop, hens and feed for a six-month rental period — and decided to contact the company.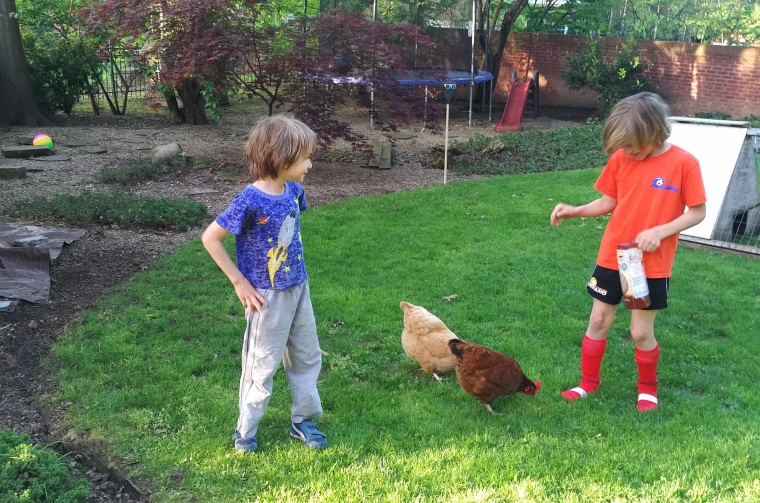 Soon after, two laying hens — named Eggy Fluffy Chicky and Fuzzypants by their two sons — joined the Di Matteo-Croft family.
"I'm not responsible for the names," joked Croft, explaining that although the initial plan was to return the chickens after the rental period, things soon changed. "We just couldn't bear to give them back. They became part of the family. We've noticed that they have personalities ... it's very pleasant to have them around and the kids love eating their eggs."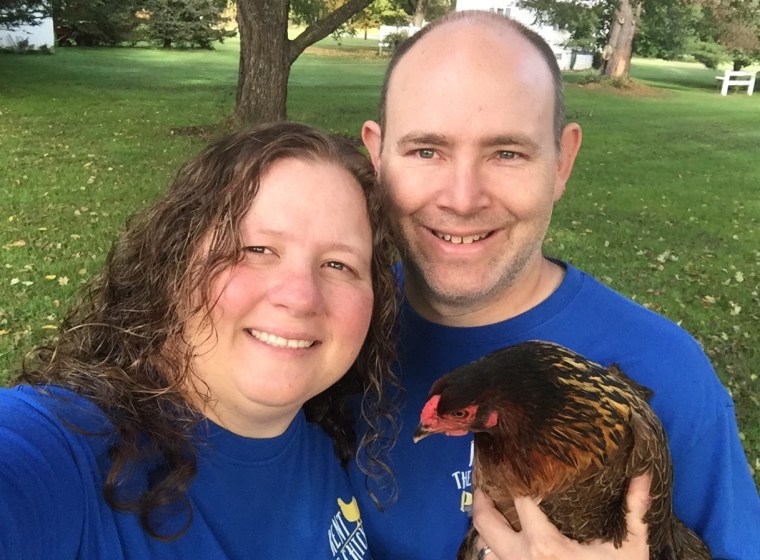 It's this human-chicken bond and a desire to connect people with a simple food source they can control that led Phil and Jenn Tompkins of Freeport, Pennsylvania, to start Rent the Chicken in 2013.
Since the opening, which consisted of Jenn Tompkins hand building more than 50 coops in the couple's front yard and delivering chickens locally, Rent the Chicken has expanded to 45 affiliates throughout the U.S. and Canada who rent out thousands of chickens each year and support renters as they learn the ins and outs of chicken keeping.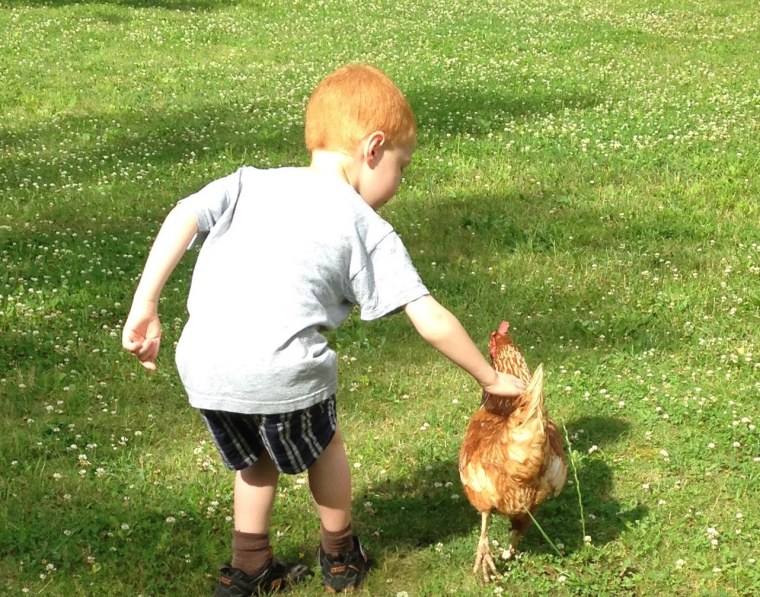 "There is a generation gap between our food," Phil Tompkins told TODAY Home. "Our grandparents and great-grandparents knew how to have chickens and how to raise a garden but today, that's not the case."
By contacting a Rent the Chicken affiliate in their area or ordering online, people who have no experience with chicken keeping can bring two or four laying hens into their yard along with a coop, food and water dishes, and enough feed for the six-month rental period. In the U.S., rentals range between $400 and $600.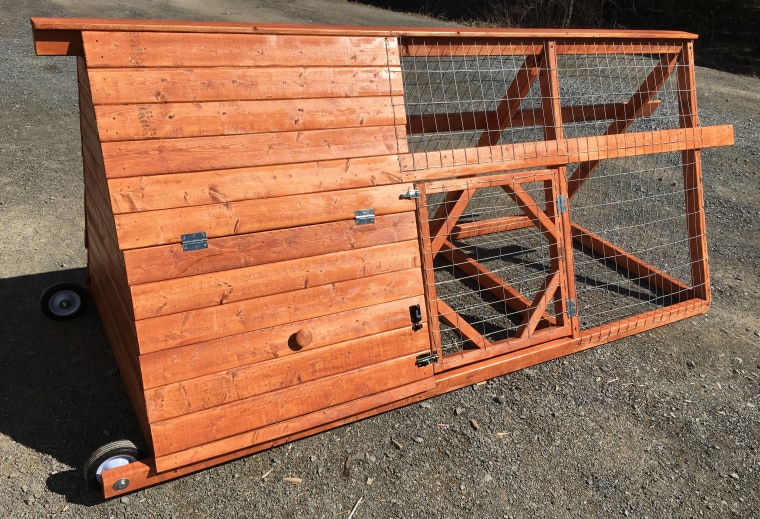 At the end of the rental period, the renter has the option to adopt their chickens or return them back to the homestead.
Phil Tompkins says more often than not, the chickens stay in their new home and the renters feel differently about where their food comes from.
"We say, 'Here's a simple food source where you know what the chickens are eating and you know how fresh the eggs are,' and then we go back six months later and there's a garden there, too," he said. "They've planted some tomatoes or are trying to grow green beans. They ask me how to grow potatoes. All of a sudden, these people are doing more with healthy eating."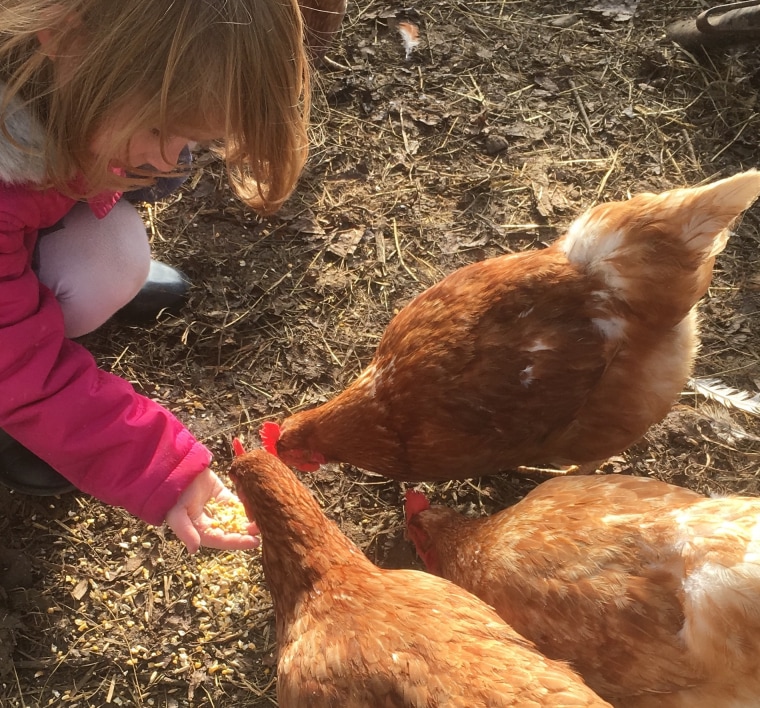 Jenn Tompkins says Rent the Chicken is about giving a "yard-to-table" experience to renters.
"We try to teach people if they don't grow something themselves, they should try to find someone who does," she said.
Josh Singerland and his wife, Victoria, are Rent the Chicken affiliates who serve upstate New York.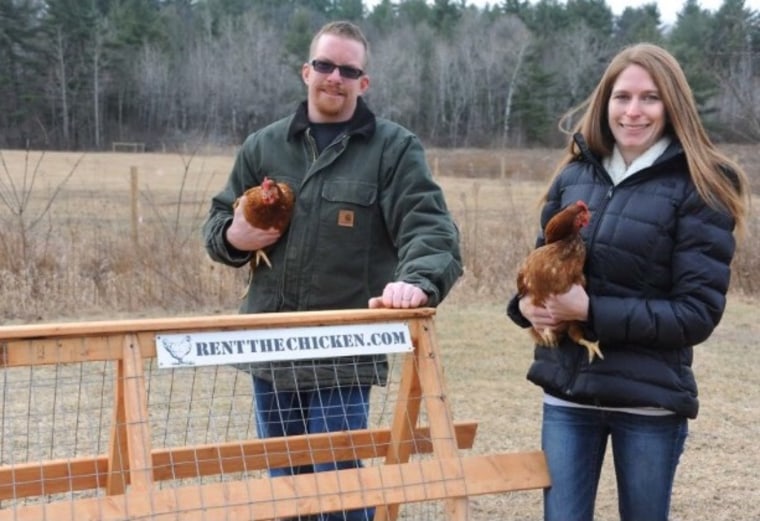 The Singerlands, along with their children Apollo, 8, and Lolly, 5, run a farm, and had been keeping their own chickens for three years when they learned about Rent the Chicken. Immediately, they knew they wanted to become an affiliate.
"It's really nice to be able to show people that not only are chickens fun and easy, but they're a really great way to produce your own food," said Singerland.
The company also runs a Hatch the Chicken program, allowing schools and senior living centers to hatch their own chicks. Croft later learned his son had also participated in Hatch the Chicken through his preschool class.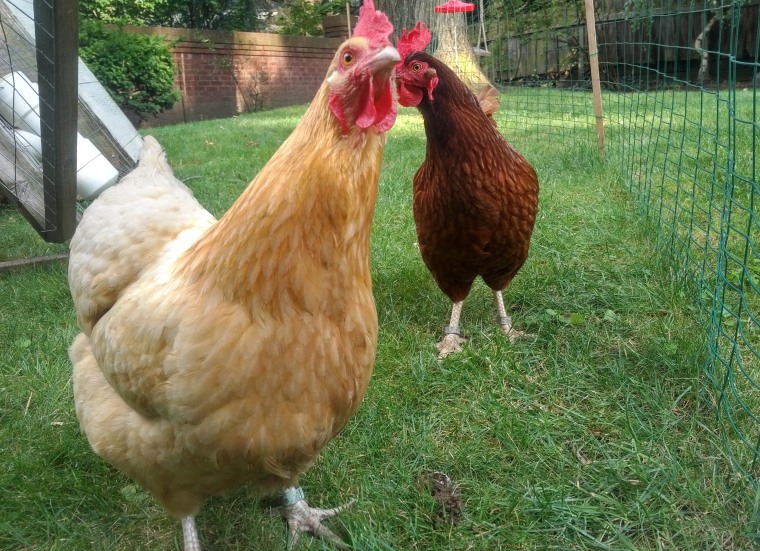 Now, two years into his urban farming experience, Croft says he has trouble imagining their backyard without the hens.
"They fit into the family," he said. "Even the cat has learned how to get along with them."