The beautiful three-story, beachfront retreat that Betty White called her home away from home is now for sale.
And thanks to the listing for the $7.95 million manor, fans of the beloved entertainer can get an intimate look at the stunning house she and husband Allen Ludden had built on their Carmel, California, property.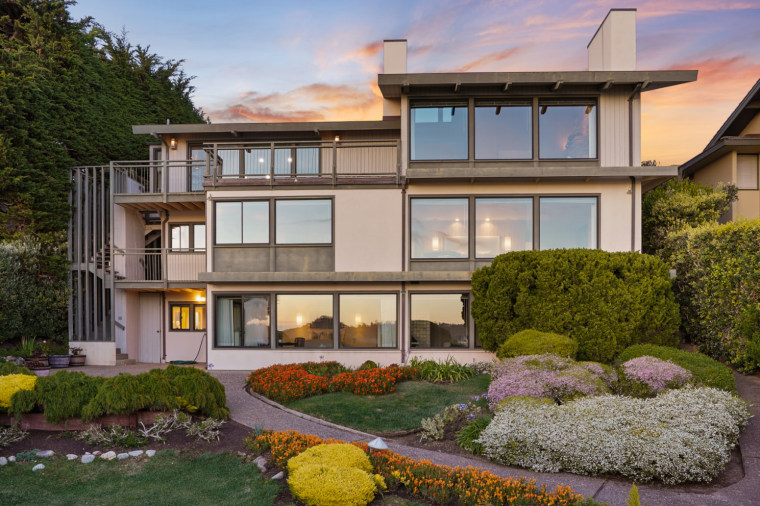 Architect Richard Hicks designed the midcentury vacation home for the couple on land they purchased in 1978. It took three years to finish their dream project.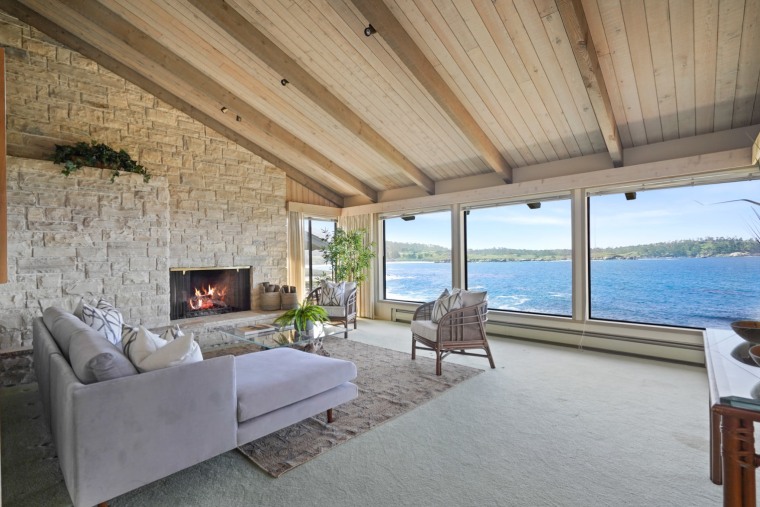 Though Ludden died shortly after the home's completion in 1981, White, whose primary residence was in Brentwood, California, went on to appreciate the seaside escape until her death last year, at the age of 99.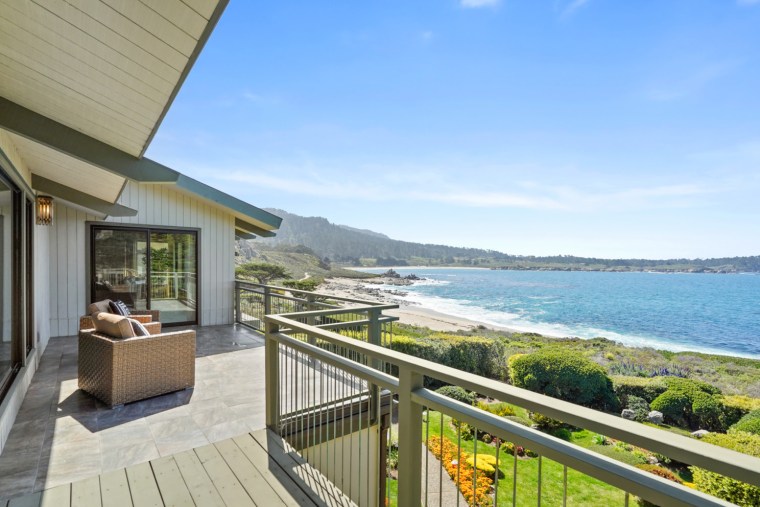 "As revered as Betty White's public image was in real life, she was a private person," Sotheby's International Realty's Nicole Truszkowski explained in a statement provided to TODAY. "Betty's home in Carmel was her special sanctuary, and it was one of her favorite places to recharge and rejuvenate."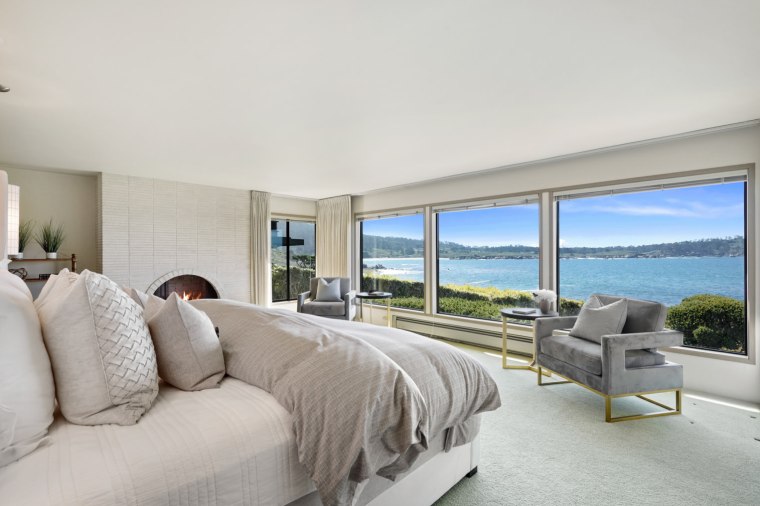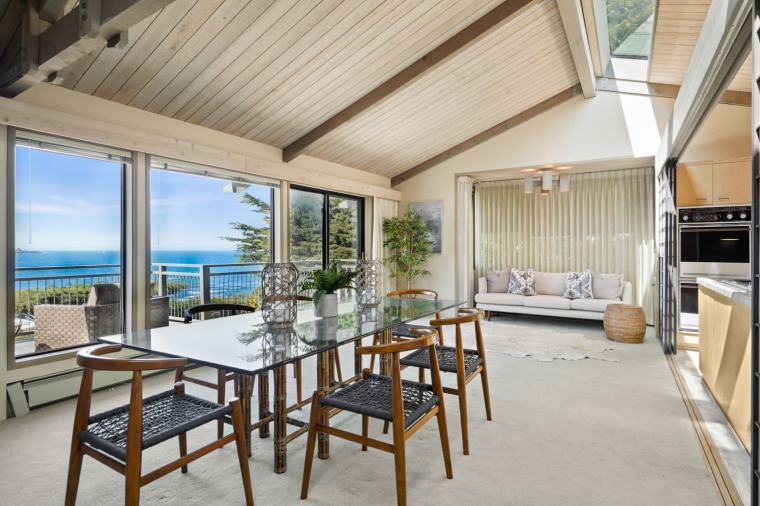 The four-bedroom, 3,621-square-foot house was designed to maximize the appreciation of its serene surrounding, offering panoramic views of Point Lobos Nature Reserve, Ribera Beach and Monastery Beach from nearly every room.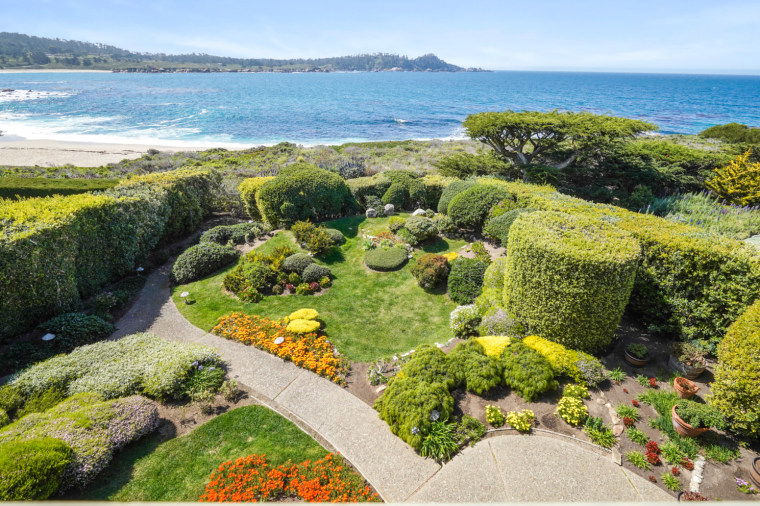 And while the wood and glass interiors are impressive, the rolling waves and manicured garden outside the home are even more so.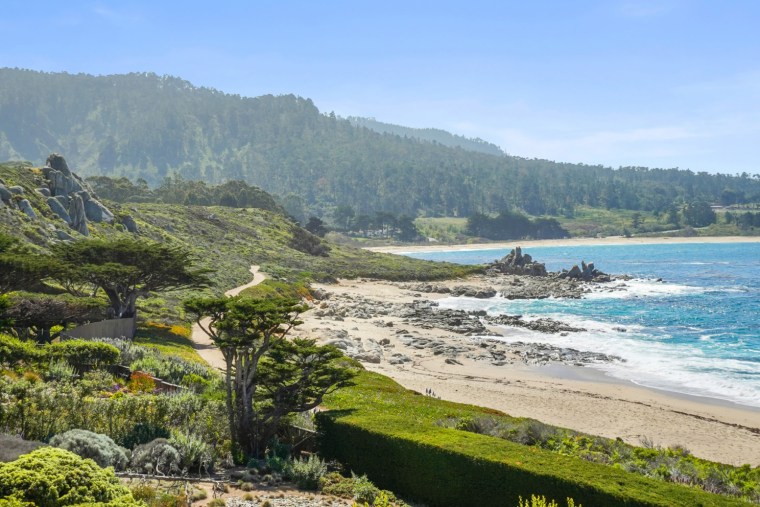 "Spending time in Carmel was one of Betty's favorite things to do," Truszkowski added. "She enjoyed many treasured moments with her family and close friends. The home embodies the spirit of Betty and Allen, it was eloquently understated with the focus on nature and the natural beauty surrounding the home."