199 Feeks Lane, Lattingtown, New York
For sale: $12.5 million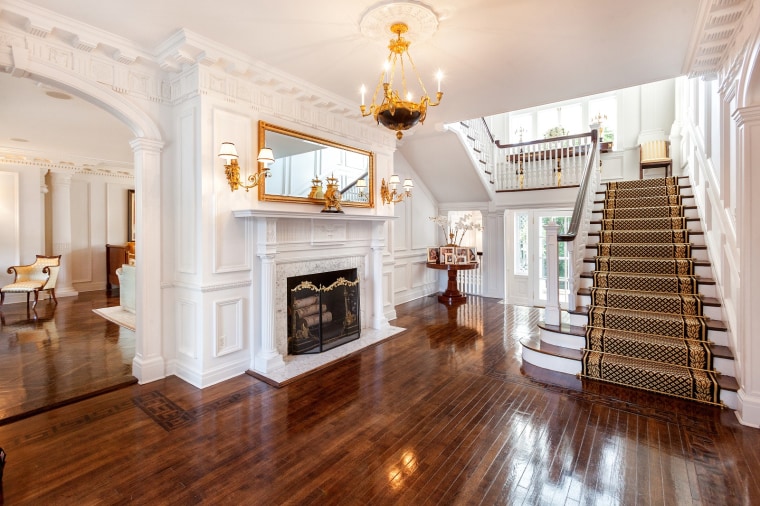 It's a memorable scene: Tom Hanks with a briefcase trudging through the wreckage of a home renovation that's spiraling out of control.
Rich and Christina Makowsky were also familiar with that Lattingtown, New York, home from the 1986 comedy, "The Money Pit," when they bought it in 2002 and spent their own money doing an extensive remodel.
"They spent close to $10 million — $2 million on the landscaping alone — in the restoration and renovation of the home," explained real estate agent Shawn Elliott, who listed the home Tuesday. "Every square inch of the home was redone by the current owners."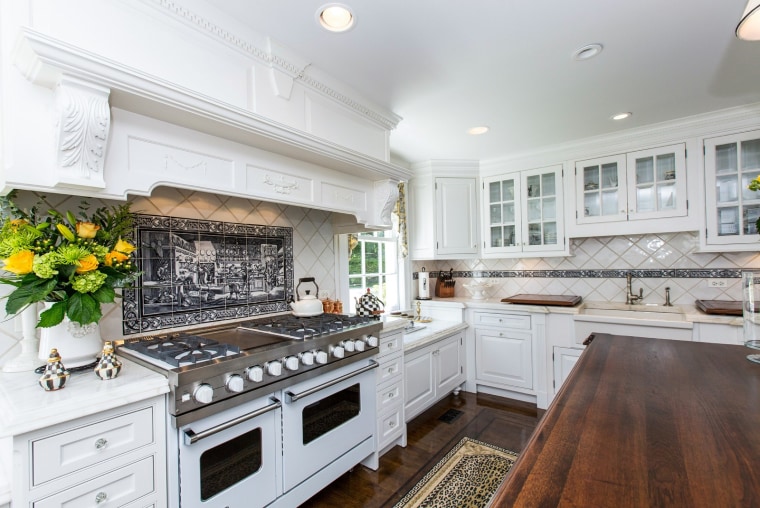 A grand, 1,300-foot-long driveway framed by 9-foot, white palatial gates greets prospective buyers.
"You don't even see the house for almost a quarter mile," Elliott said. "There are formal gardens throughout the property. You could be in the south of France or the Italian Riviera."
The sellers were initially attracted to the property's size, spanning 5.5 acres.
"They have a large family and it has eight bedrooms," Elliott said. "My client also loves cars and there's a six-car garage."
The home also includes a hotel-style master bath — with a large dressing room and his-and-hers amenities — a new pool house, all-white kitchen and eight fireplaces.
"Lattingtown is considered the Gold Coast on the north shore of Long Island," Elliott said. "It's the area where 'The Great Gatsby' takes place."
The CEO of Time Warner Cable also resides on the home's street — Feeks Lane — as well as other big names, according to Elliott. "I can't tell you how many billionaires are in the area."
The New York Times first reported on the home before it hit the market, and the first prospective buyer will see the home this weekend. If the owners get their asking price, they should make enough to cover the cost of the renovations.
"It will be the anti-money pit," Elliott said.
See more photos of the home on Zillow blog.
More from Zillow: 

Catherine Sherman, a real estate writer for Zillow Blog, covers real estate news, industry trends and home design. Read more of her work here.