The quaint village of Southampton is charging "Kourtney & Khloe Take the Hamptons" producers $500 a day to film the E! reality show there this summer, but they will not be allowed to film on the beach. But no matter — the sisters are renting their own. The Kardashians have leased a waterfront mansion for the summer for $300,000, according to Page Six. 
The five-bedroom, 6.5-bath home they reportedly chose is for sale for $13.9 million, listed with Douglas Elliman Real Estate.
The private estate sits on 3 acres surrounded on three sides by water. It has a heated pool and private dock, all within close proximity to Southampton Village, where the sisters have reportedly rented a storefront for a pop-up version of their Dash boutique.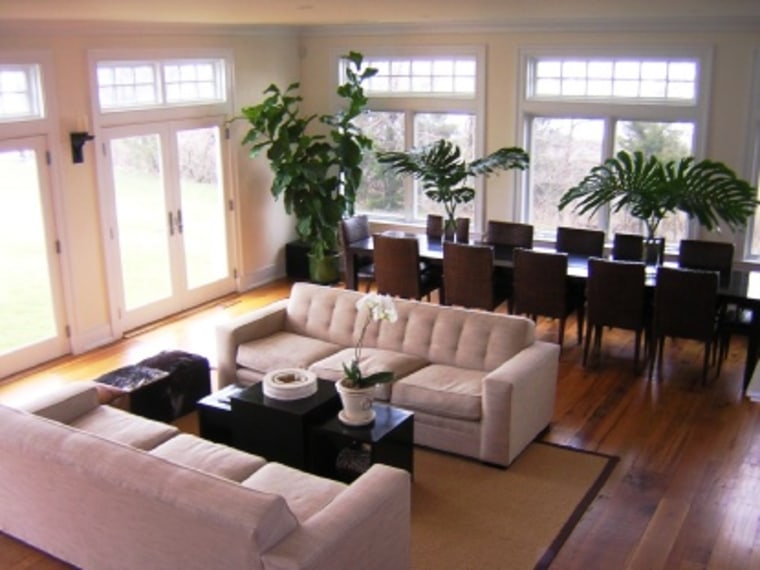 "We've had some push-back from the residents," said Southampton Village Administrator Steve Funsch. "They're just afraid they're going to bring a lot of paparazzi and publicity to the village."
Southampton's population swells from 3,000 to 12,000 in the summer, when the very wealthy go there to get out of the public eye and relax.
"We have a lot of hedge fund people out here. (Vice President Joe) Biden comes to visit, Howard Stern comes out to visit … but they can walk around in jeans and a T-shirt and nobody bothers them," Funsch said. "They don't want all these people coming in here with throngs of paparazzi."
See more photos of the Kardashian rental home on Zillow blog.
More from Zillow: 
Kourtney Kardashian Lists Boldly Decorated Home for $3.449 Million
Kanye West and Kim Kardashian Buy in Bel-Air
Kate Spade Lists Southampton Summer Home for $4.75 Million

Emily Heffter, a reporter and writer for Zillow Blog, covers celebrity real estate, unusual properties and other real estate topics. Read more of her work here.