Love HGTV star Joanna Gaines' home decor style? Then you'll probably love this new rug line. The Fixer Upper star recently announced on Instagram that her the collection — which has been in the works for over a year now — is complete and finally available in her online store.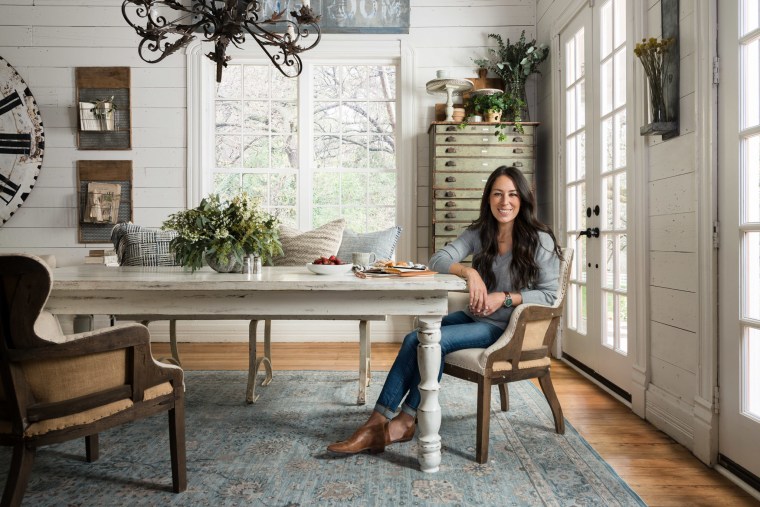 Partnering with Loloi to bring this new line to life, Gaines worked with designers to closely edit an exclusive line of rugs, pillows and throws — "one that reflects Joanna's simple and fresh, yet timeless style," touts the company.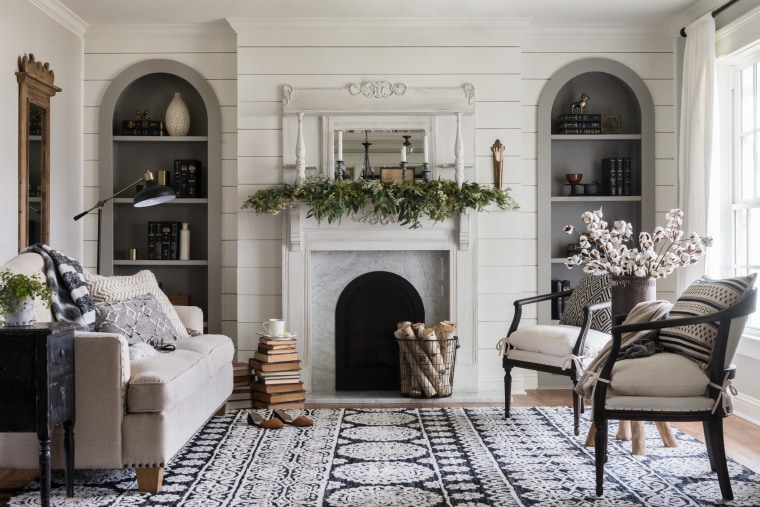 "There are so many beautiful and unique rugs," Joanna wrote on her Instagram. "I want one of each in my own home!"
RELATED: Chip and Joanna Gaines are launching a lifestyle magazine
The rug line features eight different collections — from the earthy and Moroccan-inspired Tulum that uses natural wool hand-knotted by artisans in India to the hand-woven ombre-style Chantilly.
Gaines also named three of the rug collections after her kids, Emmie Kay (a delicate hand-woven pattern work inspired by traditional Nordic sweater motifs), Ella Rose (a modern interpretation of traditional Persian styles) and Drake (a hand woven refined yet casual look.)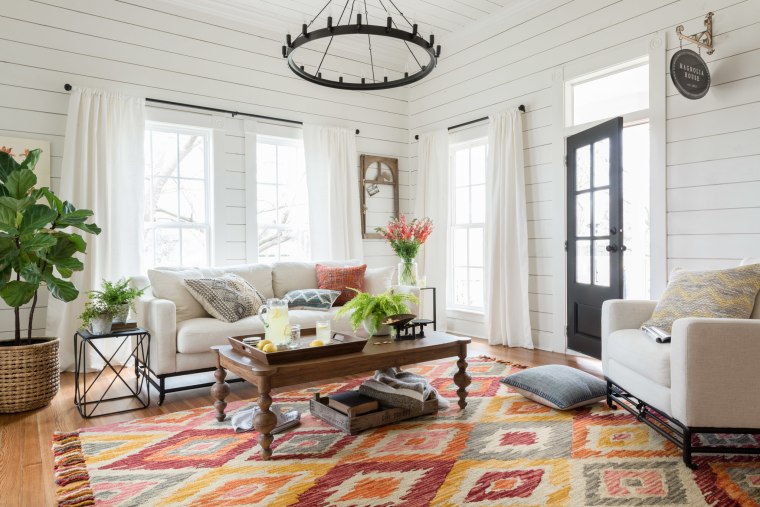 And for those looking for a bolder and brighter piece, the Brushstroke collection features more striking colors.
Prices range from $109 - $4,159 depending on size and style.
RELATED: "Fixer Upper" Joanna Gaines' latest news may bring her into your home
Coming soon are throws and pillows. The throw collection, which is named after her son Duke, features a reversible striped weave available in four color options. The pillow collection will require a minimum order of four in any variety.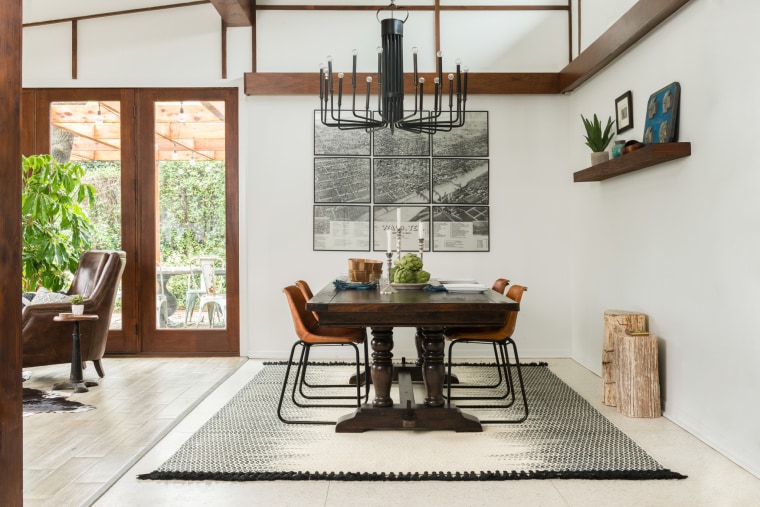 For more of Joanna Gaines' home decor products, visit her shop at Magnolia Home.