Ever wonder whether it's okay to keep a rug in the kitchen or how to choose the right paint colors for adjacent rooms? Help is now just an email away.
Interior designer and winner of HGTV's "Design Star" Danielle Colding is answering home decor questions, from how to make your front door feel more welcoming to how to add some pop to white bedding. Need help navigating a decor challenge? Send your question to TODAYhomehelp@gmail.com and Danielle may answer your question in an upcoming TODAY.com post.
How can I make white bedding look more interesting?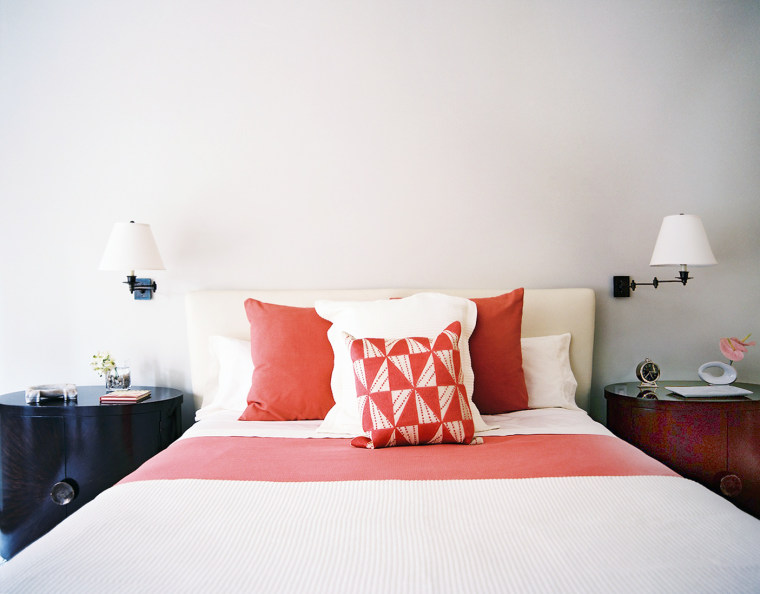 I am a huge proponent of white sheets. Nothing feels crisper, cleaner and more inviting than this household staple. The way to make white sheets more interesting is to layer in other colors. Look for a coloful coverlette to go over the sheets and under the duvet. Shams behind white pillowcases have the same effect. And a duvet and accent pillows are the perfect place to bring in both pattern and color. 

What is the easiest way to dress up your front door?
The most cost-effective way to dress up your front door is with a can of paint. A front door is the perfect place to make a bold statement. And although it can be a nice opportunity to introduce your design direction, it does not have to coordinate perfectly with the interior space. Because it can really have it's own personality, its a great place to be creative.My personal favorite is a high-gloss black door. Black creates a classic look that is timeless and very chic. 
While the front door provides an opportunity to get creative the choice of color should also relate to the architecture itself. A bold classic palette works best with a more traditional residence. Think canary yellow, Chinese red, deep green and classic black. More modern homes call for muted, nature inspired colors, like charcoal gray, olive green or brick red. 
How do you choose paint colors that complement rooms but also keep rooms feeling separate in an open floor plan?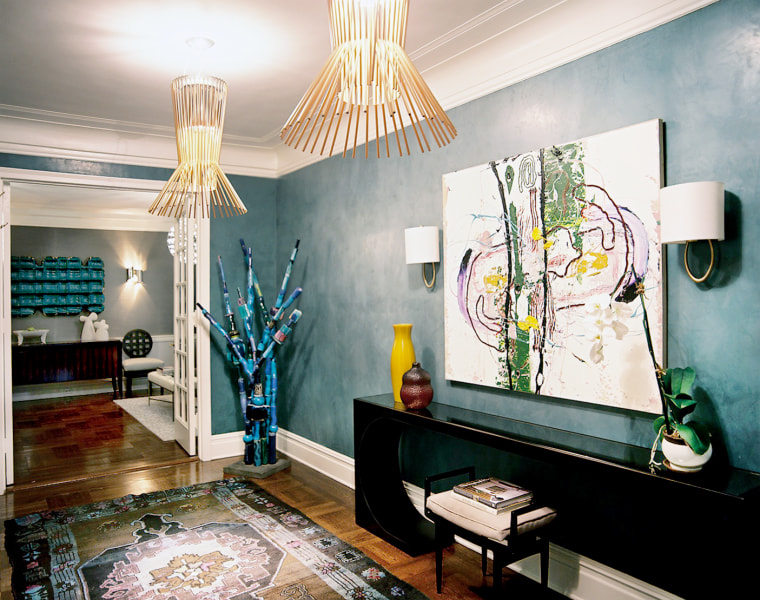 Choosing coordinating paint colors is all about finding colors that work together tonally. It is not about matching, but rather making sure the colors are the same value and intensity. Jewel tones work very well together. You can combine magenta, ochre yellow and teal as long as the intensity is the same. The same goes for pastels which can be combined very effectively. The other crucial thing is to make sure there is a unifying grounding color that runs through the entire space. White always works as do shades of gray and taupe. Then you can add color in different locations to pop against these neutral backgrounds. 

I want to put a rug in my kitchen but am worried about staining it with food spills. Do you have any suggestions for rugs that would work well in this space?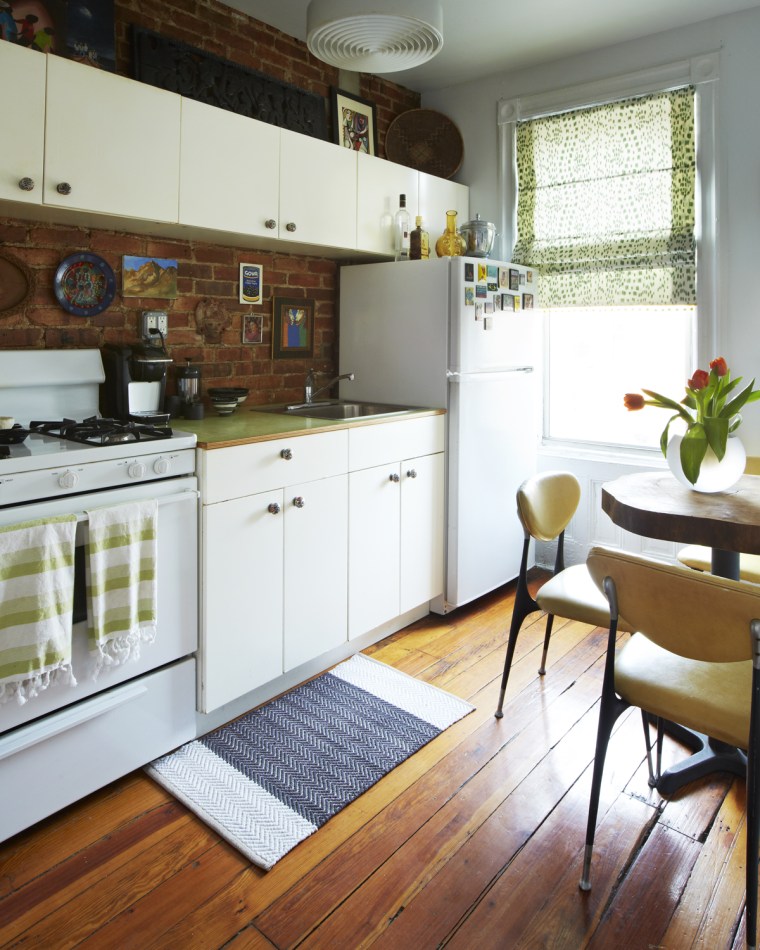 My general rule of thumb regarding area rugs in the kitchen is to avoid them. In these high-traffic areas where food is flying, a rug doesn't stand a chance. The exception to this is the small area rug, generally 2-feet x 3-feet, that can be placed in front of work stations, namely the kitchen sinks and stoves. For those work areas, padded chefs mats also work well and give some relief while on your feet. They can be particularly beneficial on tile floors that have very little give. Wood flooring is more forgiving on the body and therefore easier to leave bare. 

If you are set on having a kitchen rug, there is one key: Make sure its machine washable. Simple natural fiber rugs are the best solution in this high-traffic space. I tend to gravitate towards cotton rag rugs or those with simple weaves. Save the expensive wool and silk rugs for areas where food is not an issue.