In the real estate game, it's all about making the best offer. But one Houston family is looking for the best essay when it comes to selling their home.
In a unique move, the homeowners of a two-bedroom, one-bath in the Sunset Heights neighborhood of Houston are holding an essay contest in place of a traditional sale. There's one small catch, though: The entry fee is $150. Although, put into perspective, $150 for the chance to own a place appraised at $400,000 sounds like a steal to us.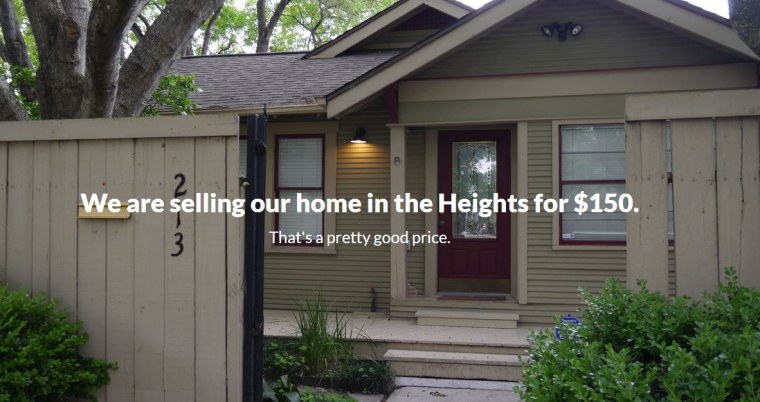 The owner, who said he was inspired by the recent Maine B&B contest that used the same strategy, has created a website to promote and run the contest. According to the descriptions on it, the home is centrally located within walking distance to restaurants and shops and the kitchen appliances and bathroom have been recently updated. It sits on a 5,300 square-foot lot and features a two-car garage.
Interested in entering? Head on over to 150house.com before June 13 to pay the $150 fee and submit 200 words or less on why you should be the one to get the house.
"We'll basically go through those essays and see what offer we like best," the owner told Houston affiliate KPRC. As for what he and his wife are looking for, he said he's not quite sure. So far, they've already had more than a dozen entries, but if they ultimately don't find someone to win or decide not to sell it in the end, they'll refund everyone's offer fees.
So, what's in it for the owner to sell it this way? If they get 3,000 $150 offers, that's already $50,000 over the appraised price. Plus, it's a fun way to decide who gets to love and take care of their home after they leave.