HomeSense is finally here!
If your heart races with adrenaline and happiness every time you walk into a HomeGoods location or peruse the home decor aisles of TJ Maxx, we have a feeling you're going to love this new store.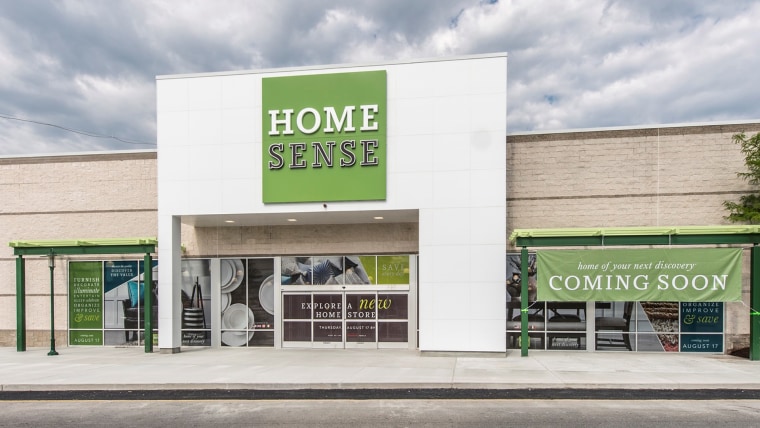 HomeSense, a popular home store in Europe and Canada, has finally made its way to America.
TJX, the company that owns some of your favorites discount stores like Marshalls and TJ Maxx, announced in June that the first U.S.-based HomeSense would open its doors in Framingham, Massachusetts, with additional locations slated for the fall. On Thursday, their promise came true!
We didn't think anything could compete with our love for HomeGoods, but just a peak inside the newly-opened store has us swooning.
One Instagram user described our thoughts exactly saying, "going to have to buy a storage unit for all the coffee table books and candles I buy at (HomeSense)."
You can also find big ticket items like couches, rugs and light fixtures at the store. And just like their sister store, HomeGoods, they have great prices.
The idea behind the store's immersive design is to help shoppers visualize what the products would look like in their own homes. They did such a great job, we might actually want to move into the store itself!
We're loving all of the pretty home designs, but HomeSense has much more than that. It's set to include a "General Store" section for all things organization and home improvement, such as storage options and outdoor needs.
There will also be sections tailored to specific holidays and special occasions with everything you need to host a great party or find the perfect gift.
Future HomeSense stores will be coming to New Jersey (East Hanover, Ocean Township) and Westwood, Massachusetts, later this fall.
This article was first published June 12, 2017.