If your sweet tooth is not yet satisfied this holiday season, these cookie recipes will fix that.
For TODAY.com's 12 Days of HoliDIY series, we have scoured Pinterest to bring you daily posts through Dec. 19 filled with DIY projects you will want to bring into your holiday festivities — and you can find even more on TODAY's Pinterest HoliDIY board. So far, we have gifted DIY projects for:
The last day is here, and we are kicking it off with one eternal truth: There is nothing better around the holidays than homemade cookies. We have rounded up mouthwatering cookies certain to please anyone on your holiday shopping list.
Cocoa cookies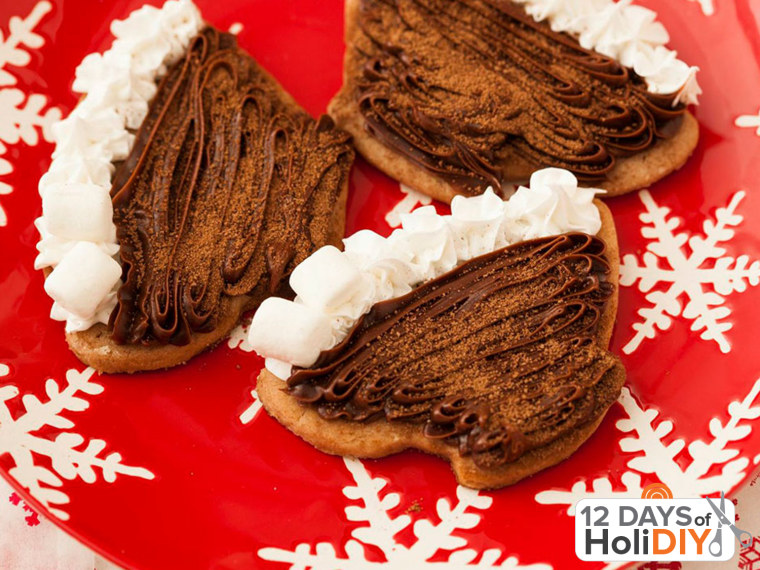 A perfect wintertime evening must include a cup of hot cocoa, which is what inspired these cocoa cookies. Brit + Co. added a tasty twist to the traditional sugar cookie, featuring marshmallows, chocolate and icing. Get the recipe here.

Gold and silver cookies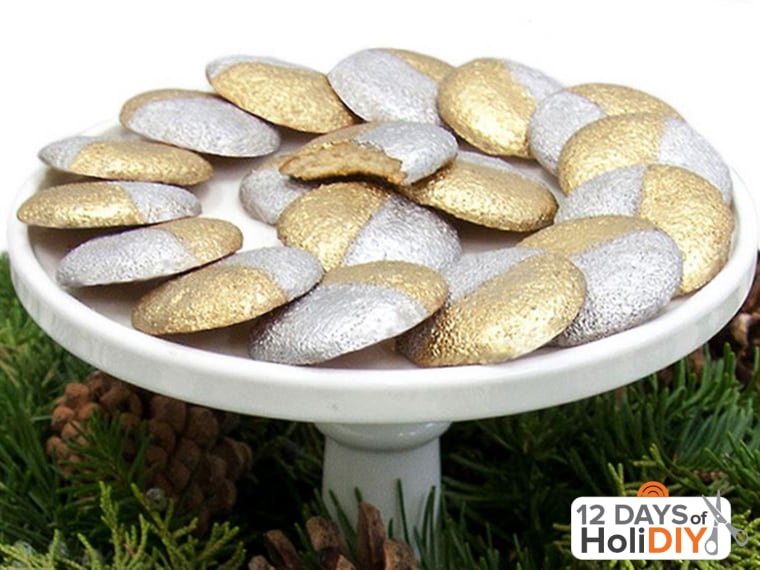 These fashionable cookies from P.S. I Made This take their inspiration from the classic New York black and white cookies. All you need is a box of Nilla wafers and edible highlighter dust to make these cookies sparkle. Get the tutorial here.
Sugar cookies and royal icing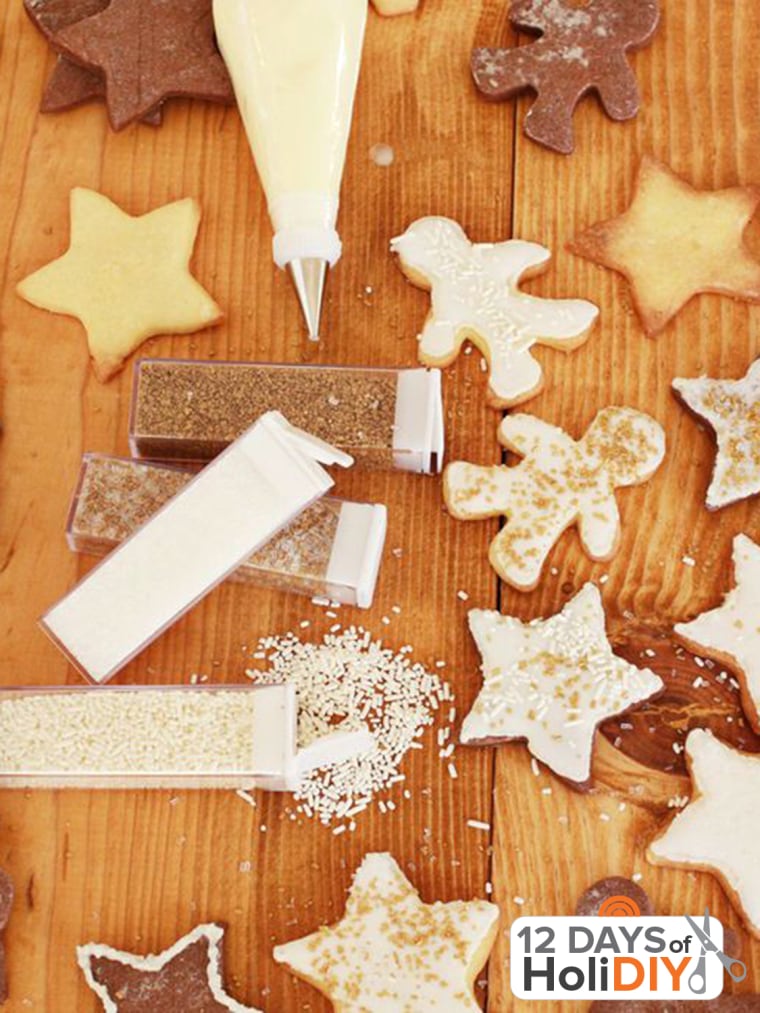 Sugar cookie decorating is a tradition for so many during the holiday seasons, so jump on board. Make these delicious cookies from A Beautiful Mess by using powdered sugar instead of granulated sugar. Cut out whatever shapes you want and package for a perfect holiday gift — or holiday treat.

If you're still needing gift ideas or an extra punch of holiday spirit, check out TODAY.com's entire 12 Days of HoliDIY series. And don't forget to check out TODAY's HoliDIY Pinterest board for more projects and to repin your favorites!