A large part of parenthood is devoted to asking kids to put away the mess of toys they have left tossed across the room, and even then, it can be difficult to find an aesthetically-pleasing way to store those action figures, books and stuffed animals. Stop the kid-nado threatening to destroy your home with these stylish organization ideas for all types of toys. 
Under-couch drawers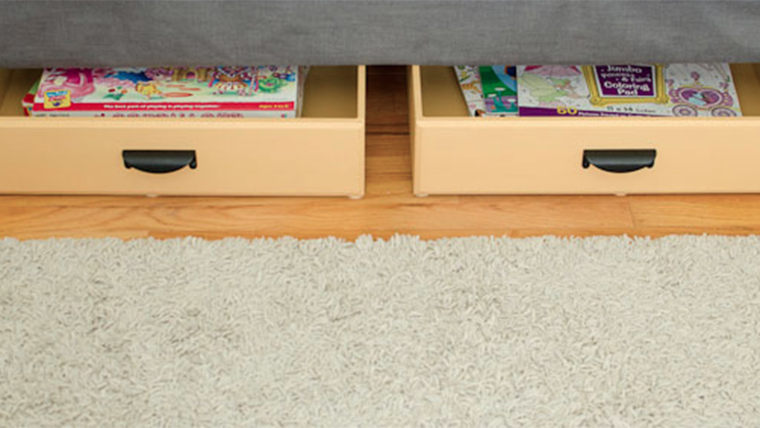 At the end of the day, just toss toys into The Golden Sycamore's genius storage drawers that slide under the couch—and then collapse on top of it. Get the instructions at The Golden Sycamore.

Curtain-covered bookcases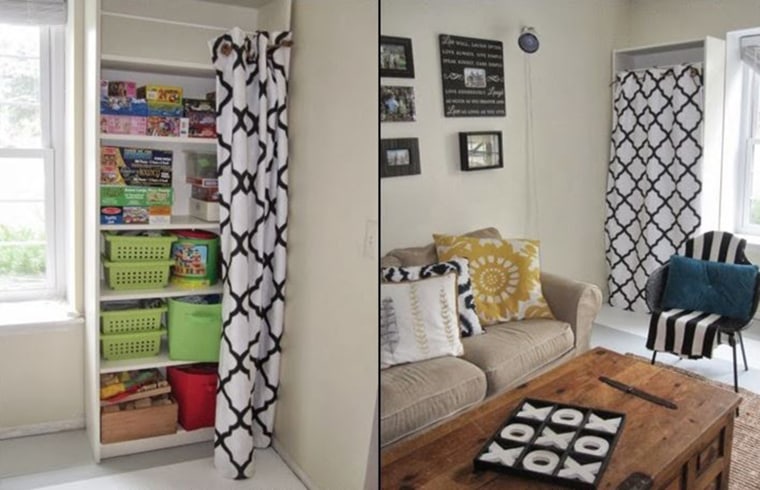 Bookcases are crucial for storing toys and games, but visual clutter on the shelves can detract from an otherwise organized space. Steal Plumberry Pie's brilliant solution: Hang decorative shower curtains on a tension rod to cover the mess. Get the instructions at Plumberry Pie.

Animal-topped mason jars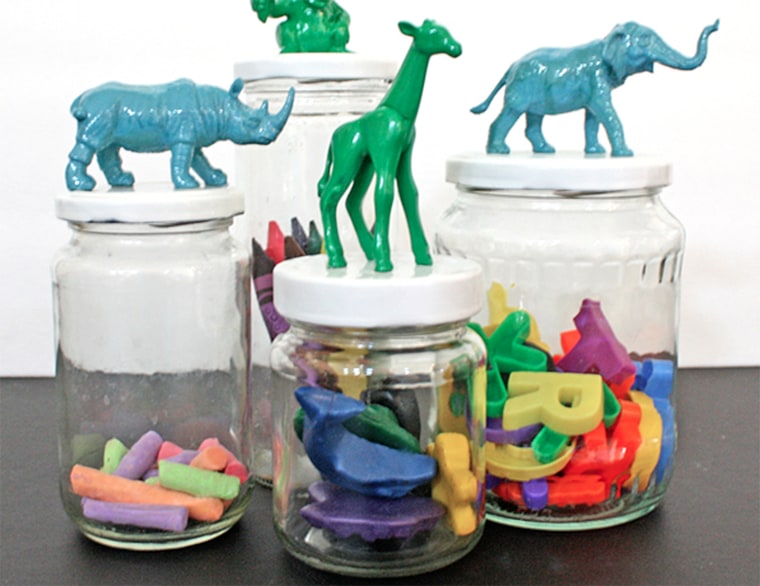 Kids will actually want to pick up crayons, action figures and whatever else they can put inside these cute storage jars, topped with spray-painted plastic animals, from A Bubbly Life. Get the instructions at A Bubbly Life.

Flower planter wall storage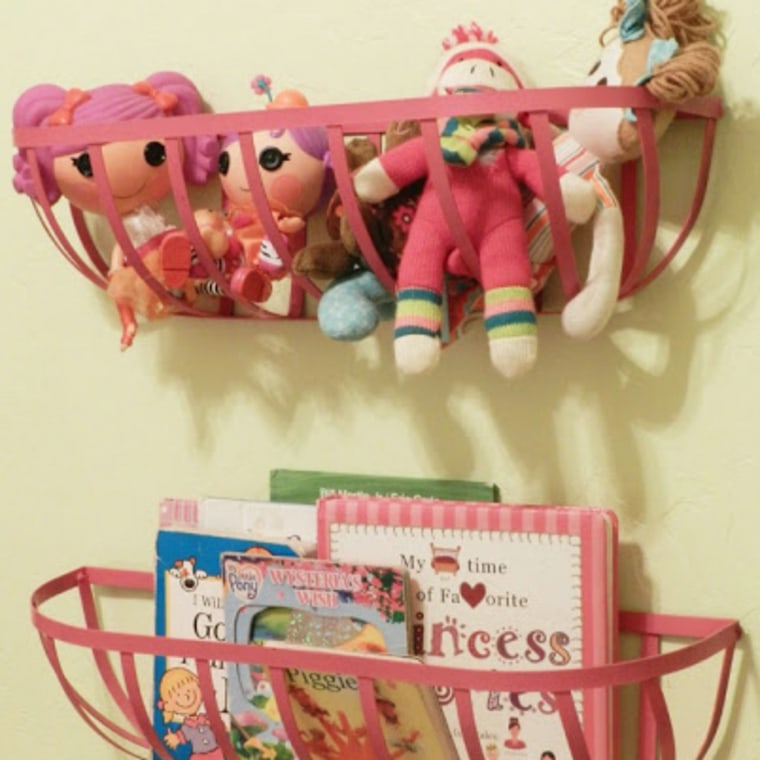 Thanks to a simple coat of pink paint, Lolly Jane turned metal flower planters into cute wall-hung storage bins for dollies and books. Get the instructions at Lolly Jane.

Rolling crates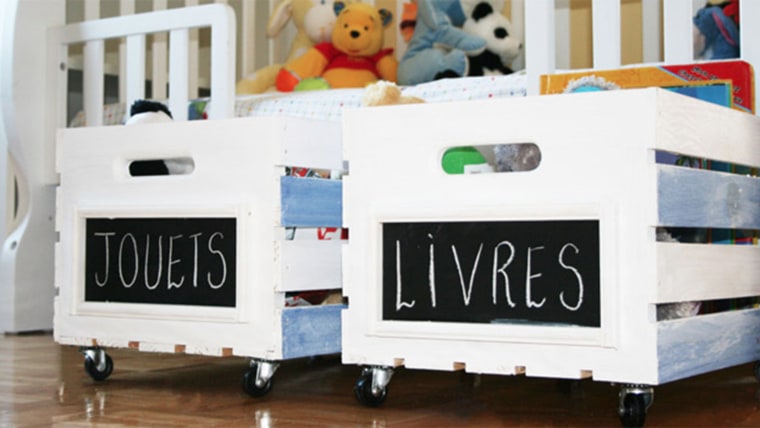 Two everyday wooden crates become fun and functional toy storage bins in this project from Ingrid of Now at Home Mom. Framed chalkboard-painted rectangles are perfect for labeling, while casters make transporting toys from room to room a piece of cake. Get Ingrid's instructions in her guest post at The DIY Dreamer.

Bath toy bins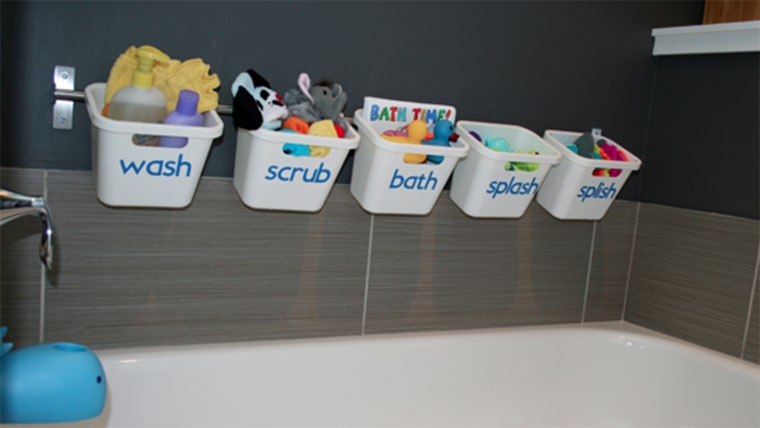 Don't wait for wet bath toys to dry before you put them away: Drill drain holes into plastic bins and hang them on a rail just above the tub. Bonus: the plastic baskets can easily be swapped out for adult-friendly shower supplies when overnight guests arrive. Get the instructions at Blue i Style.
Hanging hoop bags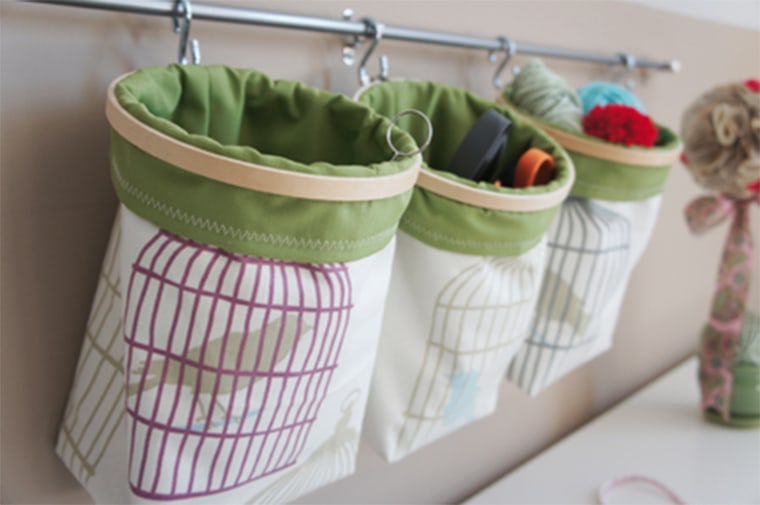 Combine embroidery hoops and scraps of fabric to make these cute sacks from Always a Project. S-hooks looped through the hoops' hardware make it easy to hang the bags on a rail system so little hands can drop toys inside. Get the instructions at Always a Project.

Corner bench with storage cubbies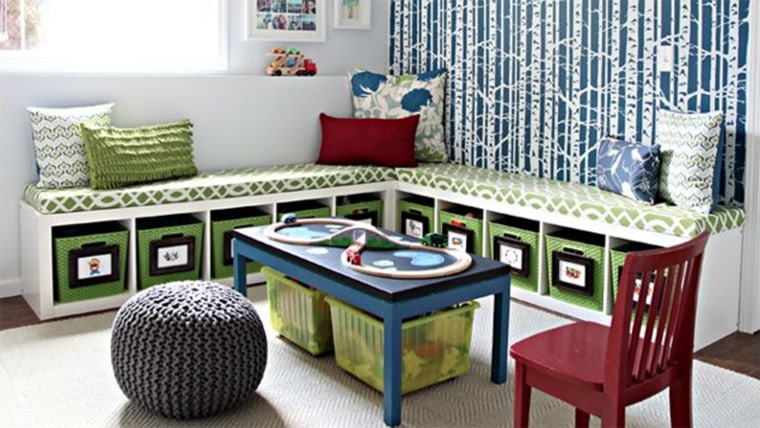 A corner bench doubles as storage cubbies for bins of train tracks and building blocks in this project from I Heart Organizing.

Action figure storage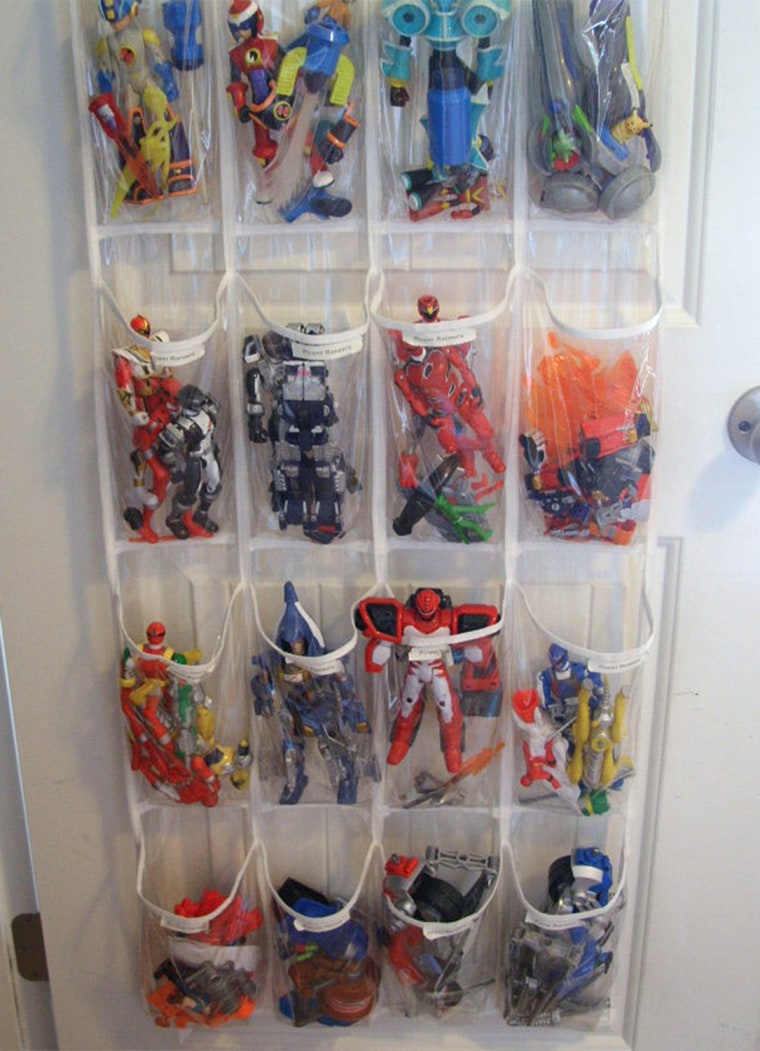 Repurpose an over-the-door shoe organizer a la Organize and Decorate Everything for easy-access storage to a superhero figure collection. Get the instructions at Organize and Decorate Everything.

A version of this article originally appeared on iVillage.

Ellen Sturm Niz is an editor and writer living, parenting, and working in New York City. Follow her on Twitter, Pinterest, Tumblr, and Google+.