Do you feel like your bedroom needs a boost? It might be time for a DIY project.
TODAY Home partnered with Nifty to come up with three projects you can easily do to spruce up the most important part of your home, no matter your budget.
For $50:
Dyed duvet and pillows
Don't get rid of old, worn-out bedding — you can give it new life with colored dye! Remember tie-dying T-shirts as a kid? Well, this is the grown-up version.
Shibori is beautiful and right on trend this season, and it's surprisingly not hard to create. You can dye old duvet covers, pillow cases and more, and the materials won't cost you more than $50.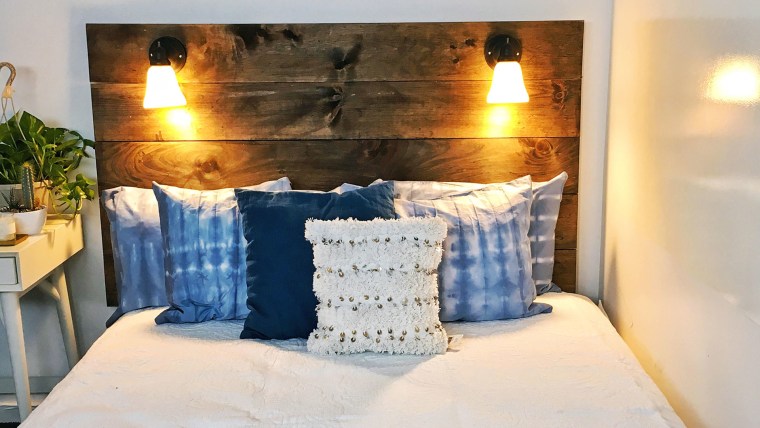 For $100:
Rope rug
For a project that's as practical as it is beautiful, consider a rope rug.
We used natural rope for a minimalist look, but you can also used a colored acrylic rope (check out this video from Nifty to see how it would look). In addition to the rope, you'll need glue and adhesive spray. The technique is pretty simple: Take one end of the rope, add a bit of glue and start rolling.
Pro tip: It's best to do this project on the floor to ensure your rug is flat and even.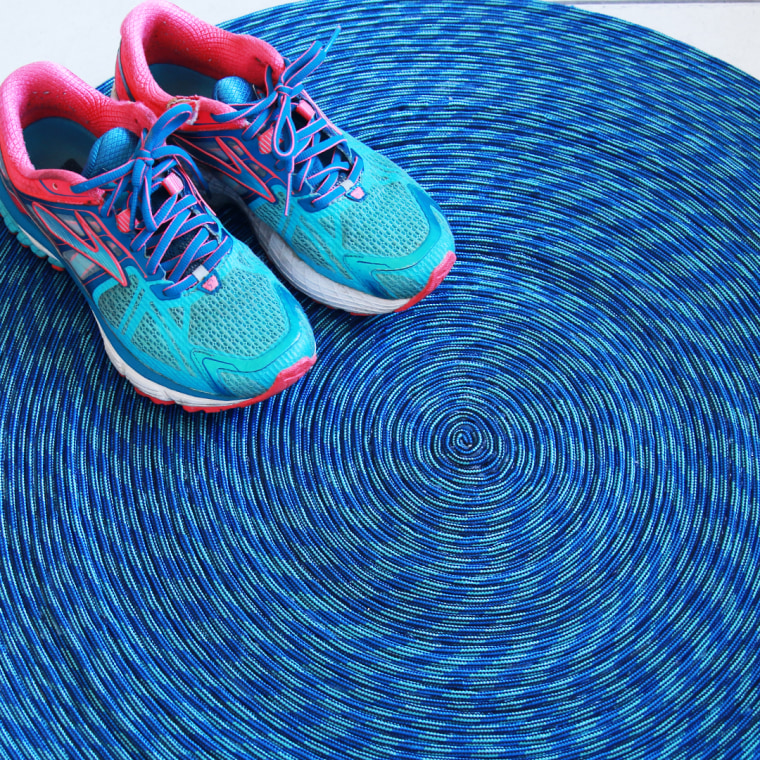 For $150:
Reading lamp headboard
For some extra cash, spend an afternoon creating this headboard with built in reading-lamps.
You'll need a simple wooden headboard and two wall lamps, and don't worry — when you're done, the cords will be hidden out of sight. It's perfect for reading in bed!