Attention die-hard Disney fans: We may have found your next dream home.
This seven-bedroom, six-bath property in Windermere, Florida, is currently on the market and it not only has nightly views of Walt Disney World's fireworks display, but every room inside is decked out in Disney magic.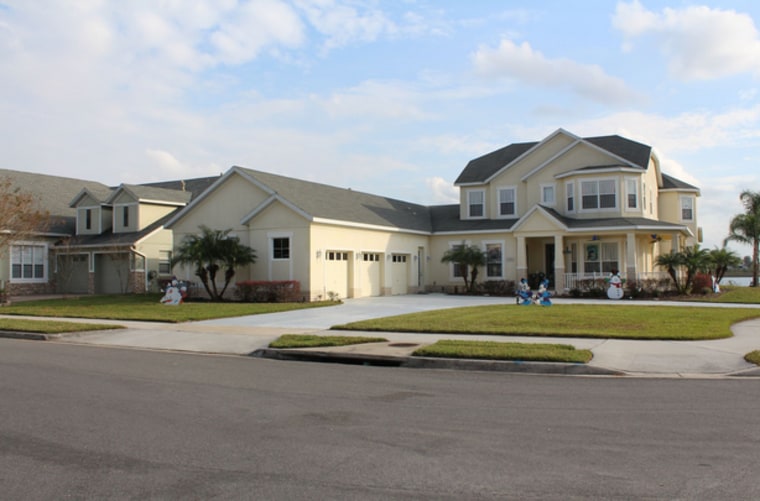 It's almost as if Mickey Mouse and crew reside here.
The current owners are clearly fans of the iconic characters, and you can tell from the moment you step up to the front door where Mickey and Minnie statues greet you next to a decorated door.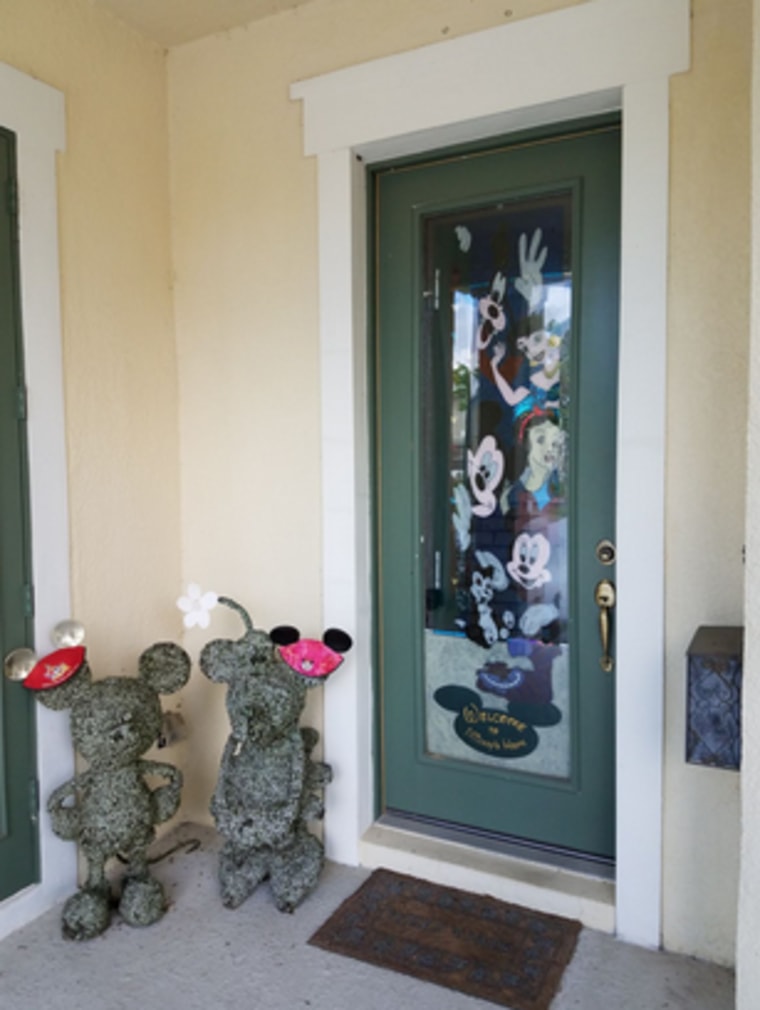 Inside, Disney memorabilia and artwork cover almost every inch of the place.
The kitchen includes a breakfast bar with Mickey Mouse stools and stained-glass light fixtures featuring mouse ears in the design. And Mickey even makes an appearance on the island countertop — quite the friendly face to enjoy your morning coffee with.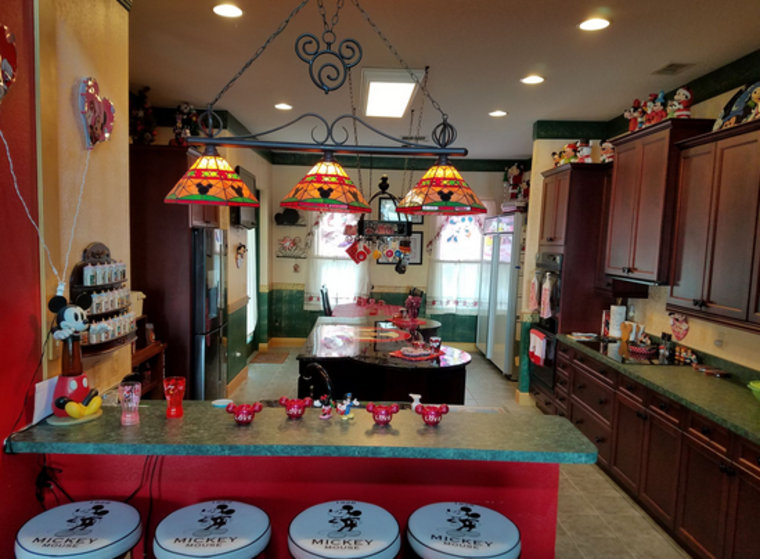 A game room features a gorgeous view of the lake, with Mickey silhouettes etched into the hardwood floor.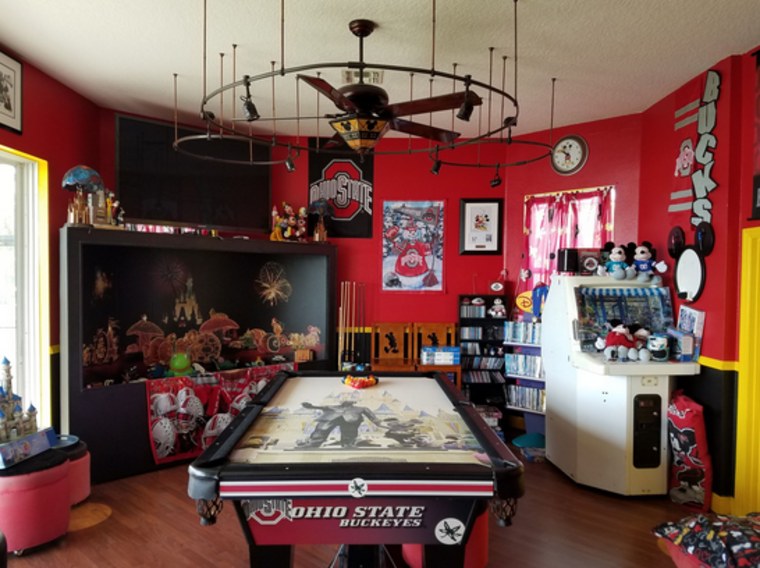 Tinker Bell takes over a powder room, with the "Peter Pan" fairy depicted on the ceiling of the green-and-purple painted space.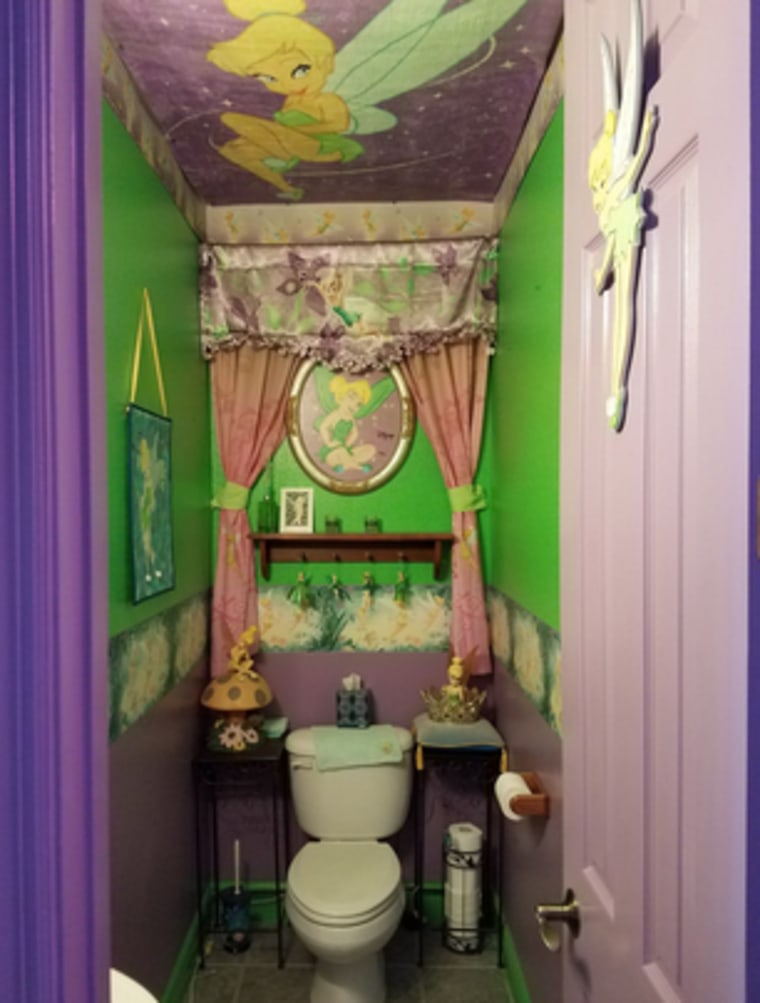 Goofy and the Genie from "Aladdin" hang over the stairs that lead to the bedrooms on the second floor.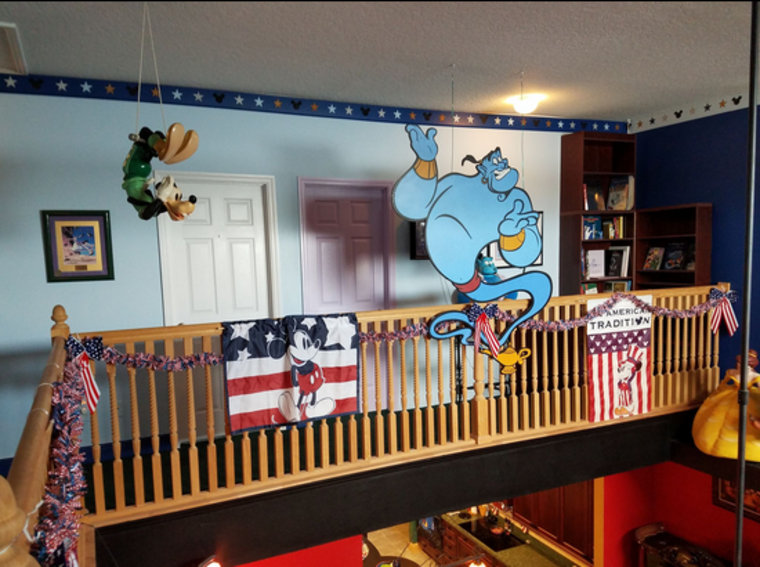 An "Aladdin"-themed bedroom features gold curtains, genie lamp bedding and a gigantic poster of that famous magic carpet ride.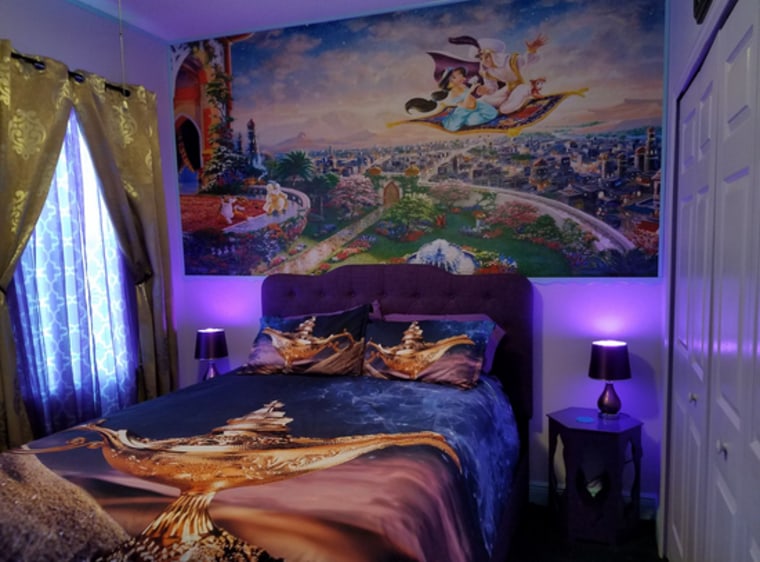 Another bedroom, which is painted in fun bright colors, pays homage to Goofy. It's quite the contrast in mood when compared to the villains room which has a mural featuring Captain Hook, Maleficent and Cruella de Vil, among other Disney antagonists.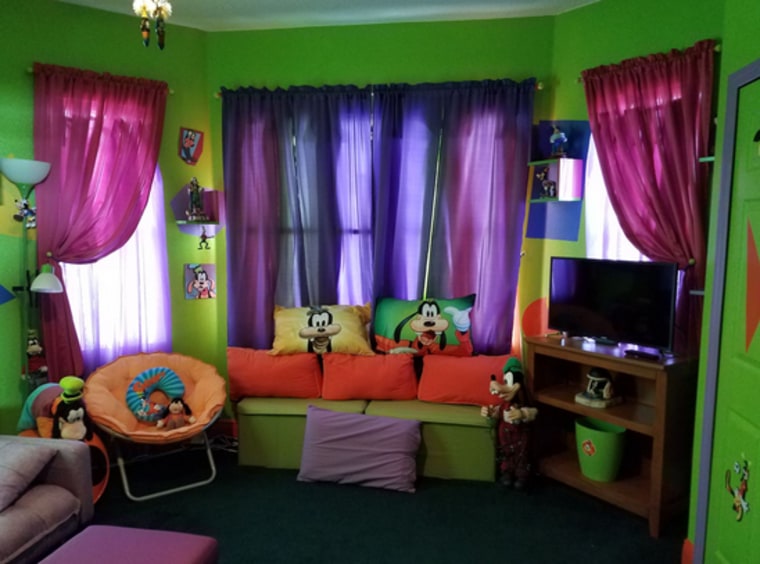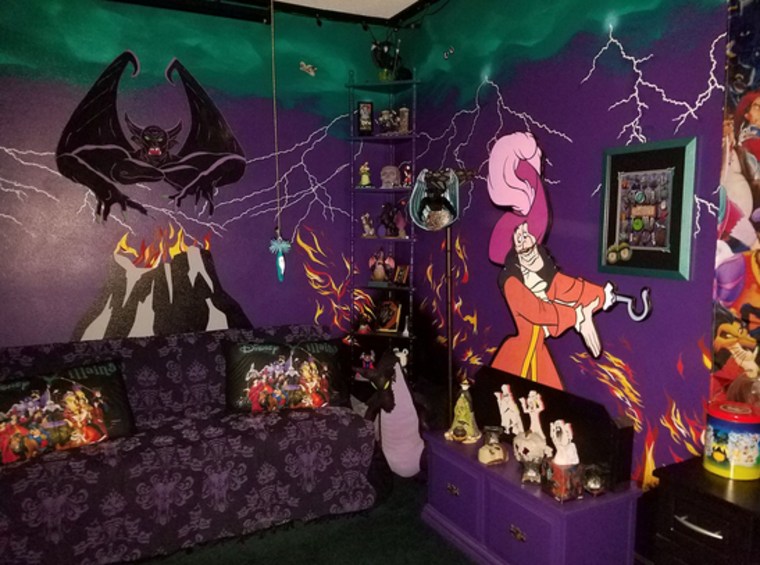 Meanwhile, a bathroom upstairs is decked out in "Frozen" characters. Guess the owners thought the shower was a perfect place to belt out "Let It Go!"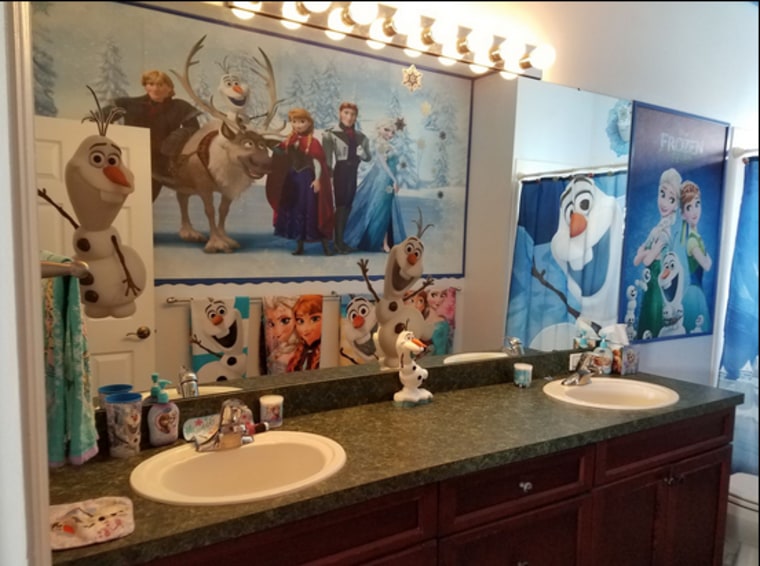 And the bathtub in the "Little Mermaid"-themed bathroom is the perfect place to sing "Under The Sea."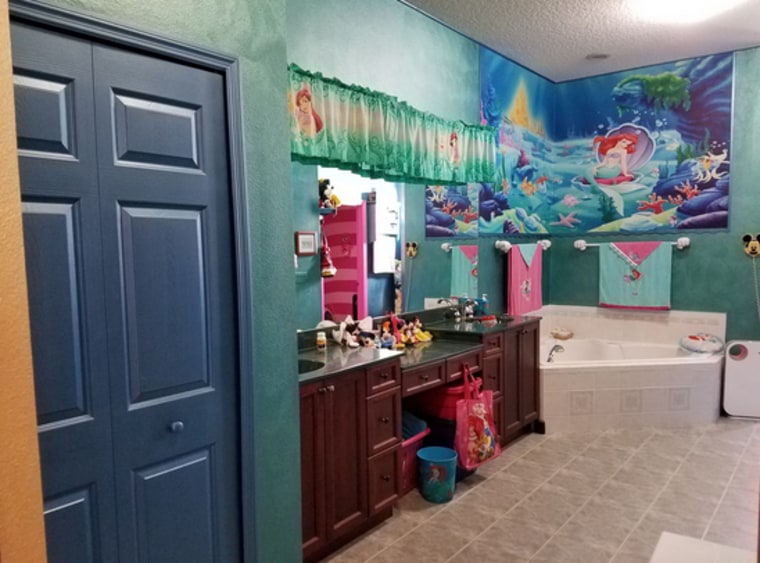 There's even a Christmas room which is filled with all of your favorite characters dressed up for the holidays.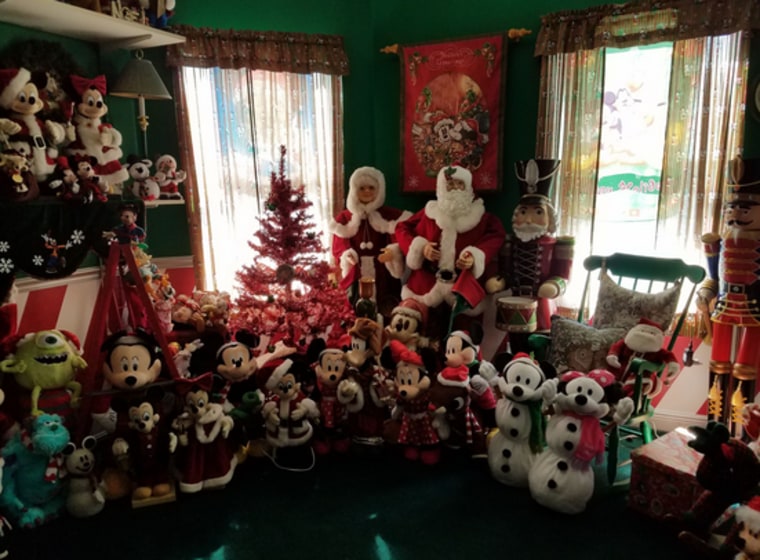 The house is currently on the market for $888,000. See more pictures at Trulia.