Tom and Courtney Gilmour had long planned for two big events: the adoption of their two foster children, and a trip to Disney World. By coincidence, just three days before leaving for Orlando, Florida, this past spring, a Pennsylvania court confirmed the Gilmours' adoption date.
Suddenly, their Disney vacation took on an extra-magical quality.
Janielle, 12, and Elijah, 10, had bounced around different foster homes their whole lives. Three years ago, they landed in the Gilmours' Portland home in eastern Pennsylvania.
Courtney Gilmour, 36, knew she wanted to adopt the brother and sister as soon as she met them. "We instantly connected," she told TODAY. "We blended as a family. It didn't feel weird for a second. It felt natural."
But, as Gilmour explained, "the adoption system doesn't work as fast as your heart does." So the couple waited.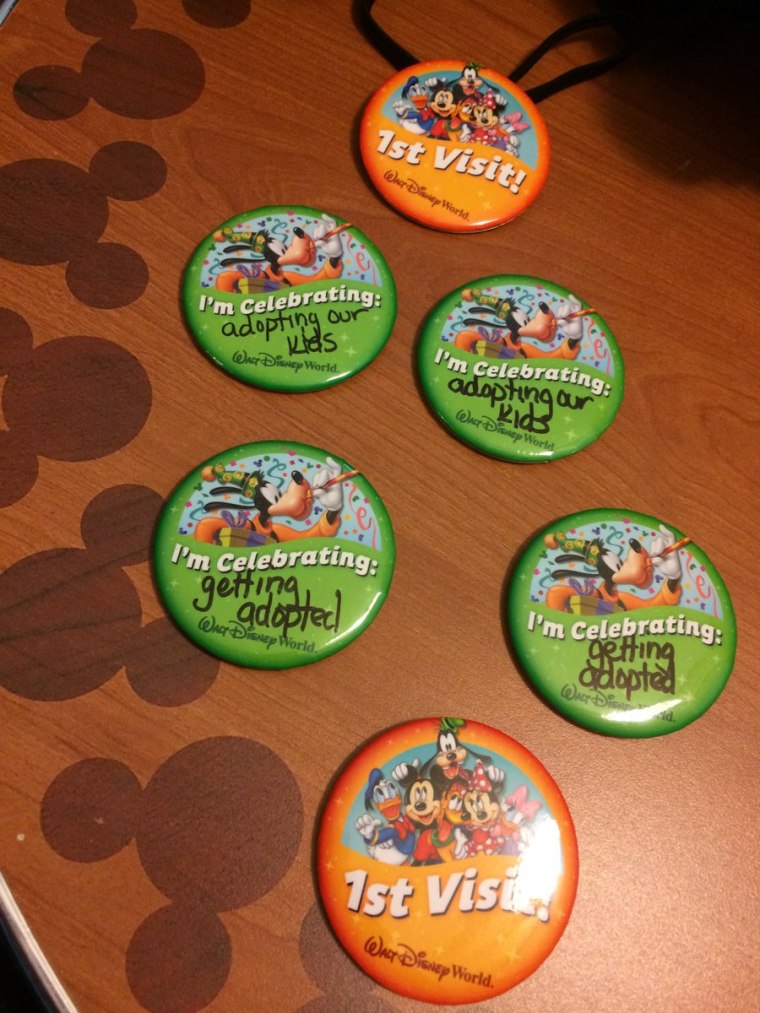 Finally, on April 7, the Pennsylvania court offered the Gilmours an official adoption date: May 24, 2017. Three days later, the family set off for Disney World.
The couple could barely contain their excitement, but they decided to wait until they arrived at the Magic Kingdom to share the wonderful news with the kids.
When the group arrived at the park's check-in, greeters handed out buttons asking what they were celebrating. Courtney Gilmour wrote "adopting our kids" on the couple's buttons and tweeted the photo to a Walt Disney World Twitter account.
Moments later, a Disney representative reached out to her asking what the park could do to make their short trip even more meaningful.
"I thought they were going to add on a free dessert or something," Gilmour told TODAY.
The park had much more in mind.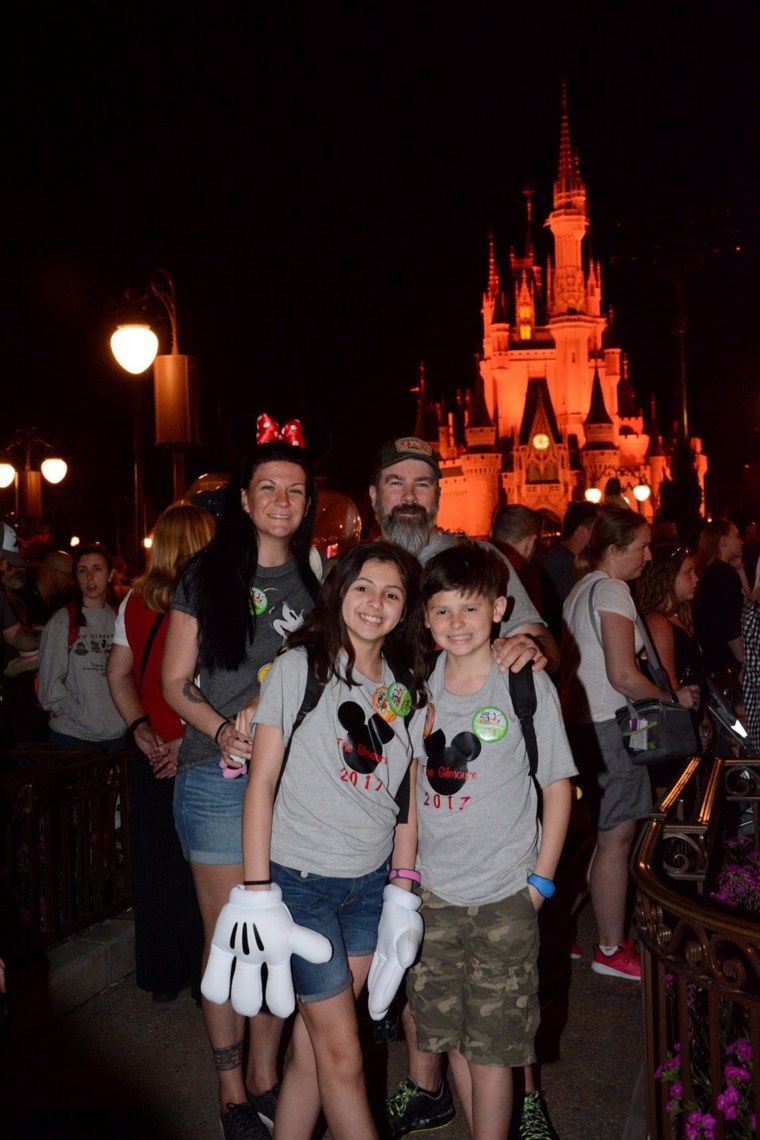 With the rep's planning, the couple's collaboration and some help from the park's most celebrated employee — Mickey Mouse — the Gilmours surprised Janielle and Elijah with what they had wanted for so long.
After taking photos and goofing around with the family, Mickey showed the children a very special sign revealing their May 24 adoption date.
"Janielle was Elijah's protector," said Gilmour, and described her new daughter's tears representing "all of that stress rolling off of her."
Courtney shared the beautiful moment on Facebook with the hashtag #Disney. The video now has more than 2.2 million views.
In the video, the Gilmours run to hug their children after the surprise. Courtney Gilmour remembers saying to her kids, "Didn't I tell you today was going to be magic?"
And indeed, the Magic Kingdom lived up to its name for the family. Gilmour, a former foster child herself, hopes their story will shine a light on foster families everywhere.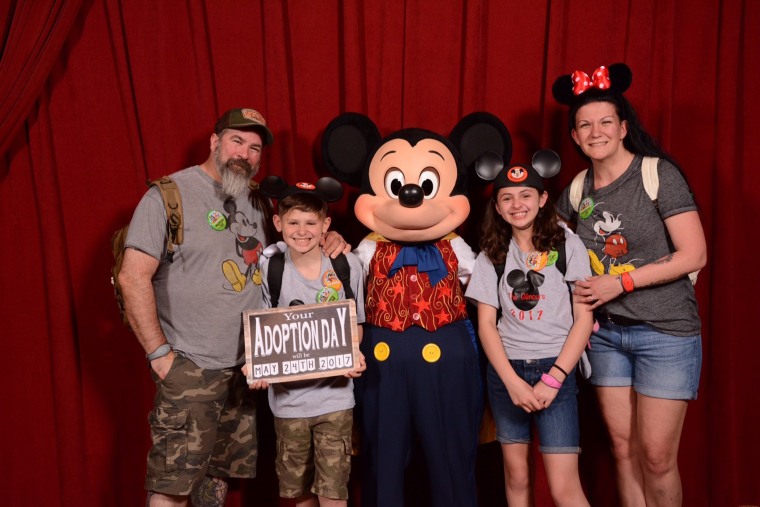 "The reveal helped start the process of making us complete," she said. "We are content. We are complete."