Growing up, I shared a closet with my older sister. Two girls and one closet meant the tiny little space was always packed to the brim, and as our closet expanded (in clothing, but definitely not in size), it also got harder to locate any one item.
My sister and I always struggled to pick outfits the night before school or work, so we often found ourselves getting dressed in the dark while the other slept in peacefully. My mom, being an ingenious DIY diva, found the perfect solution: mini battery-powered LED lights.
EconoLED Touch Activated LED Lights, $12, Amazon
All you had to do was click on the light and it would shine in one of two varying levels of brightness.
The lights were particularly useful in the dark because they gave just enough light to the closet without blinding whoever was sleeping — like a normal overhead light would. During the daytime, they also brightened up the closet since our overhead light was in the smack-dab middle of the room and never seemed to reach into the closet.
Flash forward many years later, and I'm still a fan of this simple closet hack. So, when I recently moved to a new home with my boyfriend, one of the first items on my shopping list were battery-powered LED closet lights! Naturally, the ones my mom bought years ago weren't available anymore, but I found several worthy options on Amazon and stuck one in each of our closets.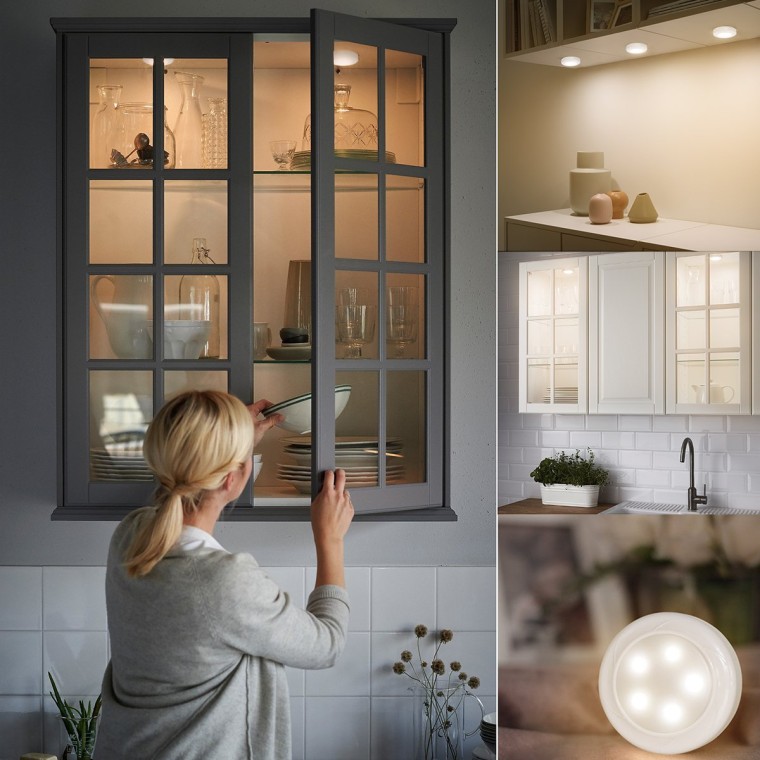 The best part about these wonder lights is how simple they are to install. Thanks to a little sticky strip on the back, you can easily mount them anywhere that needs a bit of illumination — closets, under kitchen cabinets or pantries. You can even put multiple lights in your closet to add some shine from different angles!
And unlike bulky vanity lighting, these little lights are compact, affordable and pack a pretty powerful punch. They last for months on end with moderate use, so you definitely get your money's worth!
For more inexpensive home hacks, check out:
To discover more deals, shopping tips and budget-friendly product recommendations, download the new TODAY app and subscribe to our Stuff We Love newsletter!