Eleni Pinnow thought few people would be able to relate to the pain of losing a loved one to depression and suicide, but she learned differently once she shared her sister's story.
"It was overwhelming," she told TODAY.com. "It was so many people saying, 'Me, too. Me, too.'"
Pinnow attracted national attention after she penned a heartbreakingly honest obituary about her younger sister, Aletha, who died at age 31 last month "from depression and suicide."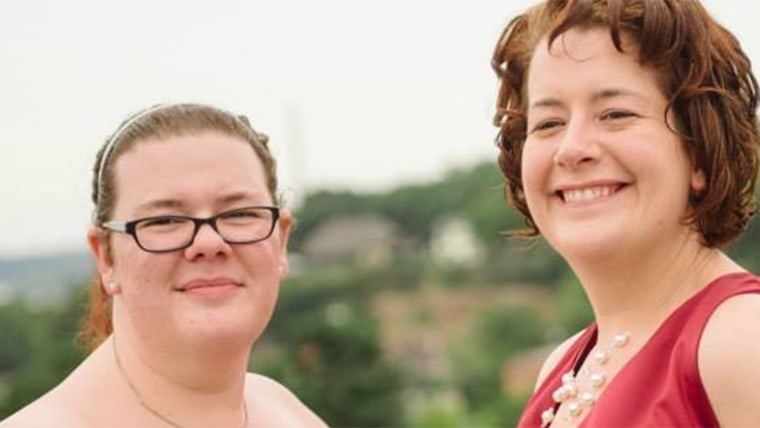 Pinnow described her sister as a funny, generous and vivacious woman loved by everyone, including family, friends and the children and parents of the school where she worked as a special education teacher. In the obituary, she wrote:
"Aletha was her family's whole entire world. She enriched the lives of countless colleagues and students. Unfortunately, a battle with depression made her innate glow invisible to her and she could not see how desperately loved and valued she was."
Pinnow told TODAY that when she wrote the obituary, she wanted to be honest about what killed her sister. She initially wrote Aletha had died from suicide.
"But I didn't think that was accurate. It's like saying that someone died from pneumonia when they had AIDS," she said. "Well, the pneumonia may have been what actually caused their death, but it wouldn't have killed them if they didn't have the AIDS. So the fact that my sister committed suicide was a symptom of her depression, so I wanted to have that in there."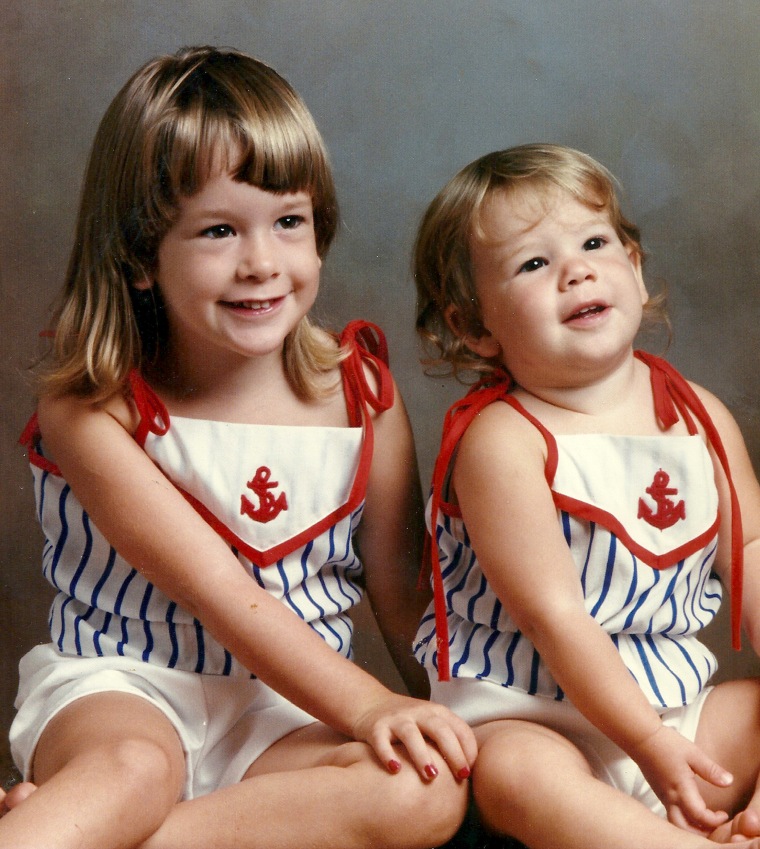 Pinnow, an associate psychology professor at the University of Wisconsin-Superior, continued to share that honesty in an essay posted this week in The Washington Post, where she described arriving at the house the two shared and finding a note her sister taped to the front door warning her to "just call 911."
"I had always thought my sister and I would be old ladies together," Pinnow told TODAY about her sister, who was "two years, seven months, and four days" younger than her. "I thought we'd be these crotchety, grumpy old ladies. Then suddenly, that was taken away from me."
RELATED: Rabbi shares eulogy for teen to urge action and erase stigma of suicide
That abrupt loss compelled Pinnow "to tell the truth" about mental illness and the devastating impact of depression, in hopes of saving others from the same fate as her sister. In her Post essay, she wrote:
"Depression lied to my sister, told her that she was worthless. A burden. Unlovable. Undeserving of life. After years of the lies and the torment, my sister believed that depression told her the truth. In the notes she left for my parents and me, Aletha wrote, 'Don't feel sad, I'm not worth it.' She was so wrong. Depression lies. I have to tell the truth."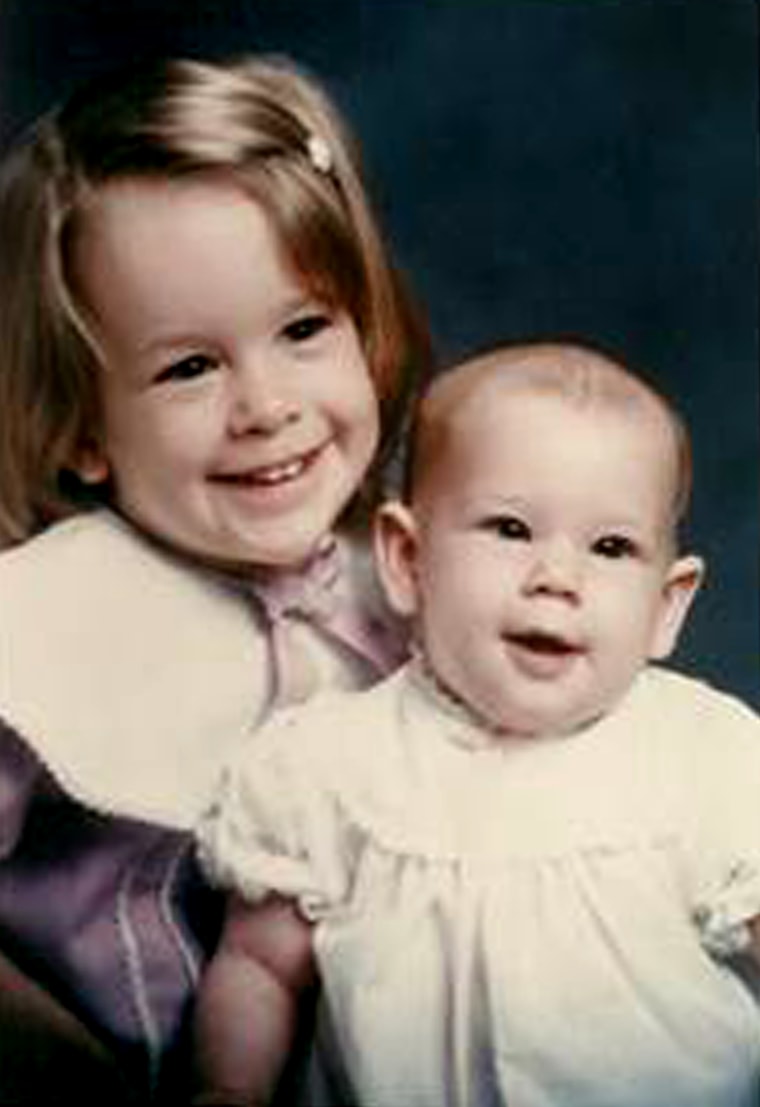 Pinnow said she has received more than 300 emails and messages since the essay went up Wednesday from strangers who have shared their own stories battling depression or dealing with suicide. The dialogue has helped Pinnow to begin healing.
"To hear from people, it makes me feel like I have a little bit of control, that I can do something. A lot of that was really taken away the first couple of weeks after Aletha died because I felt I couldn't do anything to help her, even though I tried to talk to her, even though I tried to get her to counseling. I felt so powerless," she said.
RELATED: What to say (and not say) to someone who is depressed
"Now I feel that this is something that can help and maybe make a difference for others. For me, this is about, let's start talking about it now so that maybe we can start a dialogue."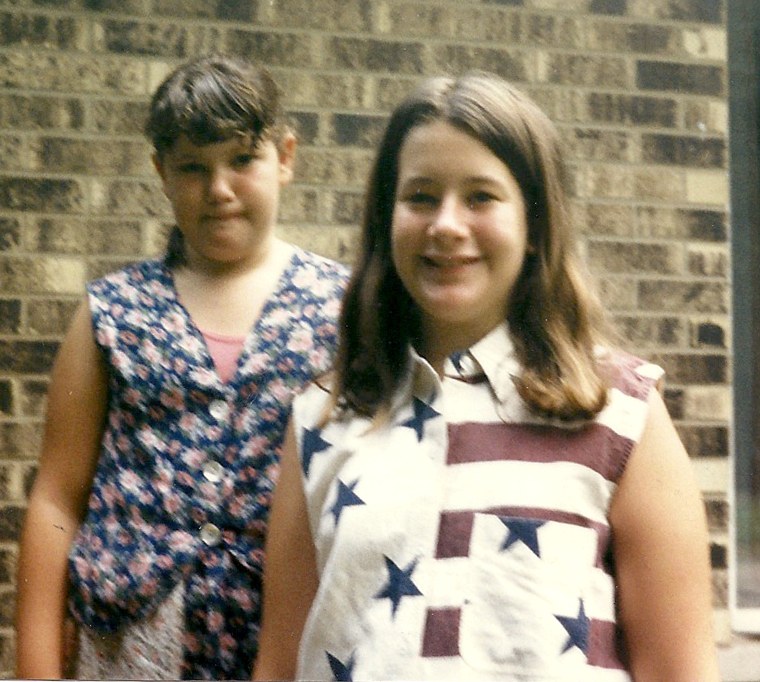 Pinnow is glad that her essay has shed light on the reality about depression, but she also appreciates that it has allowed her to celebrate her sister for the creative, imaginative and warm person she was.
RELATED: Husband writes moving message on mirror for wife struggling with depression
"My sister was an amazing person. She was wonderful. She was hilarious, smart, kind and giving, but depression robbed her of the ability to see all of that. Depression lied to her," she said. "I want to be very clear to everyone that depression cost me my sister because she didn't live in the same reality as the rest of us did. She did not see the world correctly. And that was really what I want to get across.
"Depression made my sister think she was alone, that she had no other options, that she wasn't any good. And the truth was the exact opposite."
Pinnow has started a scholarship fund in her sister's name at her alma mater. To make a donation, go to niufoundation.org/give and write Aletha Pinnow's name in the "other" designation box.