The idea of women baring their beautiful bodies for a worthy cause is nothing new: PETA showcases naked celebrities to promote the fight against animal cruelty, while Dove's Campaign for Real Beauty encourages a positive body image by showcasing "real" women in their bras and underwear.
The latest brand to hop on the body positivity bandwagon? Weight Watchers. With their upcoming "Naked Issue" the magazine will feature several of the weight-loss organization's members — in the buff.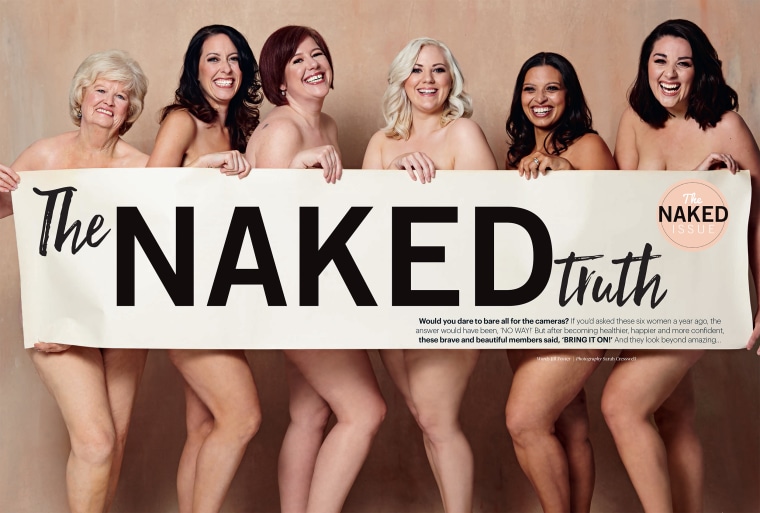 "The Australian issue of Weight Watchers magazine was the first to have a 'Naked Issue'," Helen Renshaw, editor of Weight Watchers Magazine UK, admitted to TODAY. Still, she knew that she could make the UK Naked Issue special in its own right.
"We wanted to create a piece that would be a celebration of body positivity," she continued. "The six women we featured have lost close to 23 stones (or 322 pounds) between them with Weight Watchers, and that's given them a giant confidence boost."
And lest you think men weren't represented, Renshaw explained that the magazine also photographed three guys. They lost an impressive total of more than 154 pounds, and will be featured in the October issue of the magazine.
But the question remains: Why nudity?
RELATED: 'I could barely go up a flight of stairs': How surgery helped her lose 150 pounds
"Weight loss is not about being thin; it is about learning to feel happy in your own skin and being kinder to yourself by making healthier choices," explained Renshaw. "With the 'Naked Issue', we wanted to showcase real women, what they look like and how proud they feel."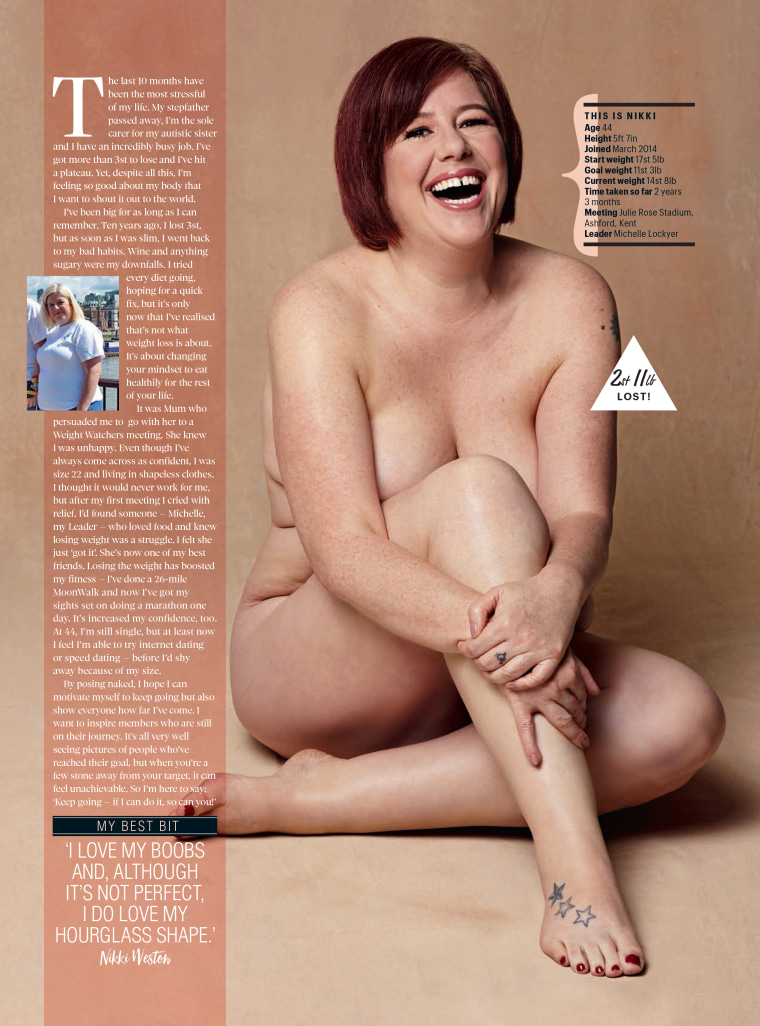 "The goal of the daring cover (and spread!) is to showcase the fact that weight management shouldn't focus purely on weight. Instead, it's important to build a mindful, positive and non-obsessive relationship with food."
RELATED: ModCloth proves we all have swimsuit bodies with new body-positive campaign
Renshaw wants people to see the magazine on a newsstand and see imperfection. According to her, none of the women on the cover look perfect.
"They have the same lumps, bumps, cellulite and 'mummy tummies' as most of the female population," she remarked. "But they are proud of their weight loss and the choice they have made to lead happier, healthier lives. They want to celebrate this."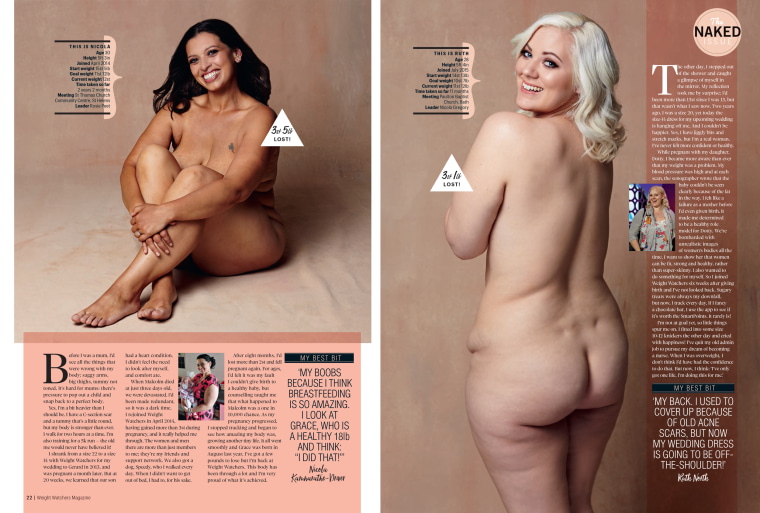 And the decision to feature these women in the September issue was no accident, either. Typically, the fall season is the most influential for fashion magazines, since that's when the autumn and winter fashion collections are unveiled.
So, who made the cut?
RELATED: Male ballet dancer defies stereotypes with body-positive message
Well, the hunt for Weight Watchers members who would embrace the opportunity to pose naked began nearly six months ago. The first step was to find potential candidates by issuing a call out through the group's "Leaders," the men and women who run the roughly 6,000 Weight Watchers meetings across the UK.
The magazine received a huge response, making the decision a tough one.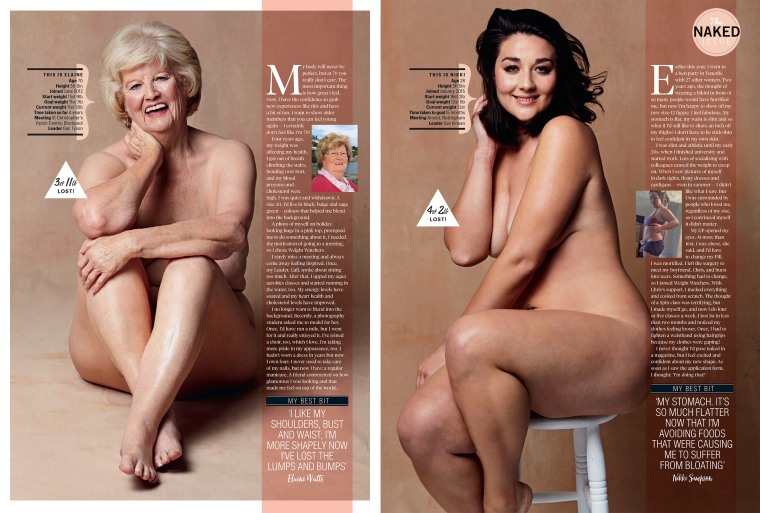 "We selected women who represented a wide cross section of Weight Watchers members, in terms of age, lifestyle and where they are on their weight-loss journey," said Renshaw.
Though they look different, they share a few notable things: real stories of self-acceptance and glowing inner beauty. Here's to more honest magazine covers — and more September issues that are as inspiring as they are fashion-forward!