Just because you're going out of town for the holidays doesn't mean you have to give up on fitness! If you're traveling over the next few weeks, especially if you're flying, you want to bring lightweight items that won't add weight to your luggage, so here are a few fun exercise toys you can easily pack in your suitcase. Use these on a trip, either by yourself or with the family!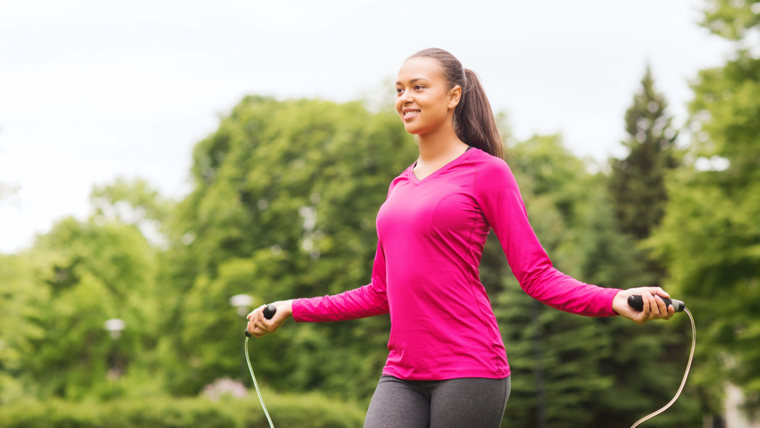 1. Exercise tubing
Available in all sizes and resistances, exercise tubing weighs next to nothing and can be tucked around clothes in your suitcase. A lightweight tube and a heavier one — or two lightweight ones you can double up— provide all you need for a total body workout. Buy ones with handles so you can do arm and upper body exercises.
Where to buy: Power Systems, and Perform Better
2. Aqua bells
These plastic travel weights collapse to take up nearly no space in your suitcase. You simply fill them with water once you get to your destination and — instant dumbbells! The dumbbells can be adjusted up to 16 pounds each and ankle weights go up to eight pounds so you can work arms and legs easily.
Where to buy: Aquabells
3. A jump rope
Great for cardio when your hotel doesn't offer a gym, you may need to take this one outside if you're not on the first floor. Look for a rope made of plastic that turns freely in the handles. To find your right size, be sure the handles just reach under your armpits when you stand in the middle of the rope with both feet. Jump lightly, only two to four inches off the ground, and land on the balls of your feet.
Pack one or all three for a fit and fun vacation!