Salma Hayek may look picture perfect to us, but as it turns out, the big screen beauty battles the same sort of insecurities we all do.
And as she approaches her 50th birthday, she's speaking out about the way she sees herself now.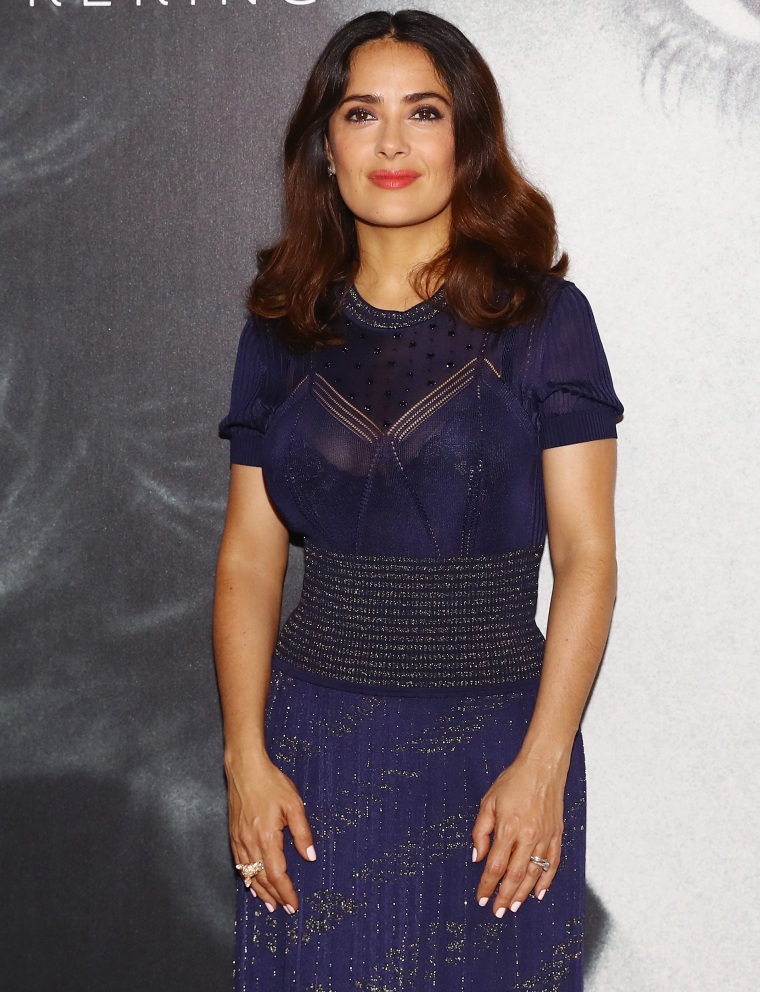 "Well I'm entering my 50s, so your body confidence at this age, it's not that good," she told vlogger Joshington Hosts in an interview for InSyle U.K. "I think it depends on the day. For everybody, I think there are some days you say, 'This is it!' And you love it. Then there are days when you go, 'This cannot be it!' You know? Or 'Is this really it?'"
RELATED: Salma Hayek talks marriage and motherhood — and reveals how much sex is too much
Hayek describes body confidence as sort of a roller coaster.
"I think it's like this," she said, motioning her hand in an up and down wave. "All the time."
But that's not a bad thing. The actress-producer has long been open about her own self-doubts and the fact that there's just no place for perfection in her life.
RELATED: Salma Hayek's 'completely inappropriate' shirt makes for hilarious ER visit
Just last month she told Red magazine that "happiness cannot be perfect."
"Perfection is a mirage," she said. "If you have a vision of perfection, when you take the road to get there, if you learn in the road, then when you arrive you will see it's not perfection. Perfection can damage beauty, it can damage art, it can damage growth. Happiness cannot have this title of perfection."
Follow Ree Hines on Twitter.