After nearly five decades of an unsuccessful "war on drugs," America's opioid epidemic is claiming more lives than ever, often in public places. Even as Attorney General Jeff Sessions ordered harsher penalties for low-level drug offenders, some cities in the U.S. are pushing back against the rising addiction crisis with an emphasis on treatment rather than criminalization.
In Seattle, where there's an opioid death every 36 hours, officials are ready to roll out a radical approach to treating addiction: "safe injection sites" where addicts would be allowed to openly shoot heroin and other drugs under medical supervision.
"We're just starting to quit looking at drug abuse as a police problem and look at it as a health problem," said John Urquhart, sheriff of Seattle and surrounding King County. Two sites have been approved for Seattle's King county.
Safe injection sites are also being eyed in San Francisco, Philadelphia and Massachusetts. New York City recently appropriated funds to study the feasibility of a safe injection site program.
The sites would expand on clean needle exchanges, which the Surgeon General's office has endorsed as a way to cut disease transmission among drug users. In 2016, Congress ended the ban on federal funding to pay for sterile needles to help prevent the spread of HIV.
In the U.S., the problem of fighting drug abuse isn't the amount of money being spent. Even as the government has earmarked more funds to conquer the problem, addiction rates have remained constant. At least 21.5 million American adults suffer a drug use disorder, according to the National Survey on Drug Use and Health. Making matters worse, drugs have gotten cheaper and more powerful over the years.
King county public health officer, Dr. Jeffrey Duchin, was a member of the local task force that recommended safe injection sites.
"We're considering this a public health crisis," said Duchin.
Offering safe injection sites "makes a lot of sense from a public health and medical perspective," Duchin said, pointing to other places, like Vancouver's drug-infested area, where they've succeeded.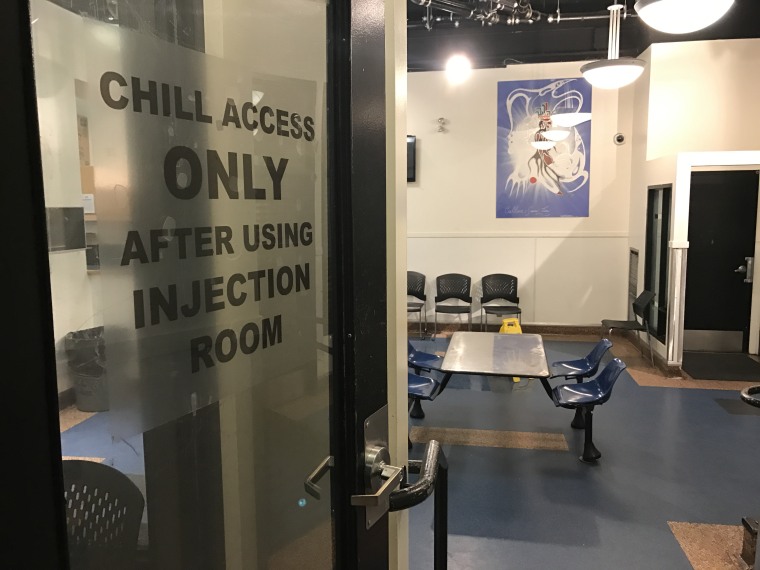 One such site, dubbed Insite, has been in operation since 2003.
Each day 700 users come in, get clean needles, choose a stall and shoot up their drugs. Out of millions of visits to the supervised injection center, there have been over 4,000 overdoses — but no deaths.
One participant, Guy Felicella of Surrey, British Columbia, credits Insite with not only saving his life, but helping him turn it around.
Felicella has visited the center "thousands of times" and overdosed five times. One overdose finally changed his direction.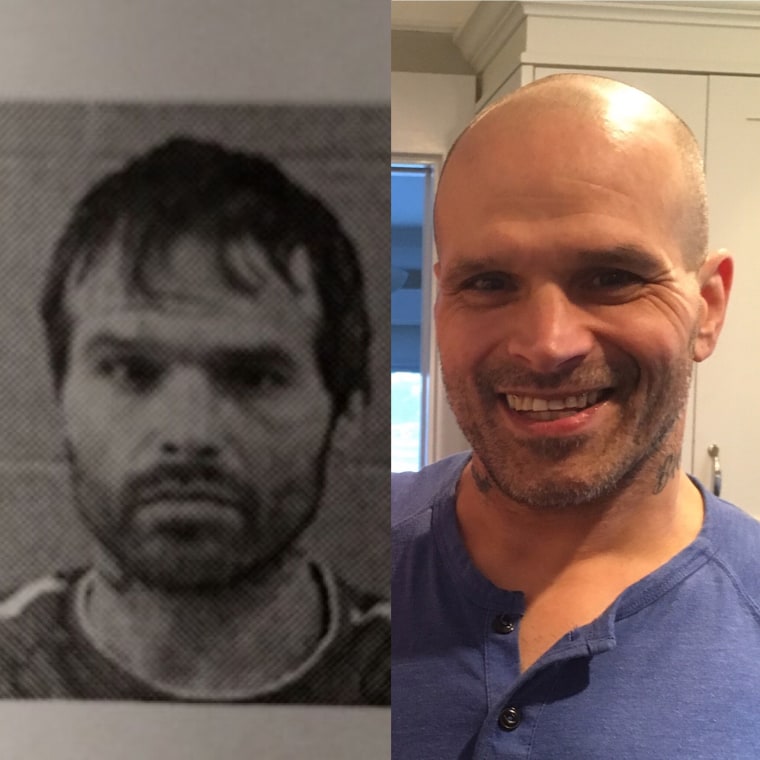 "I was on this floor, right here, lying right here," he said. "And a nurse, through her interventions, brought me back to life. And it was after that, that I made the decision to seek treatment options and change my life. When I was ready, they were here to help me."
Felicella is now four-and-a-half years sober, happily married with two kids and a full-time job.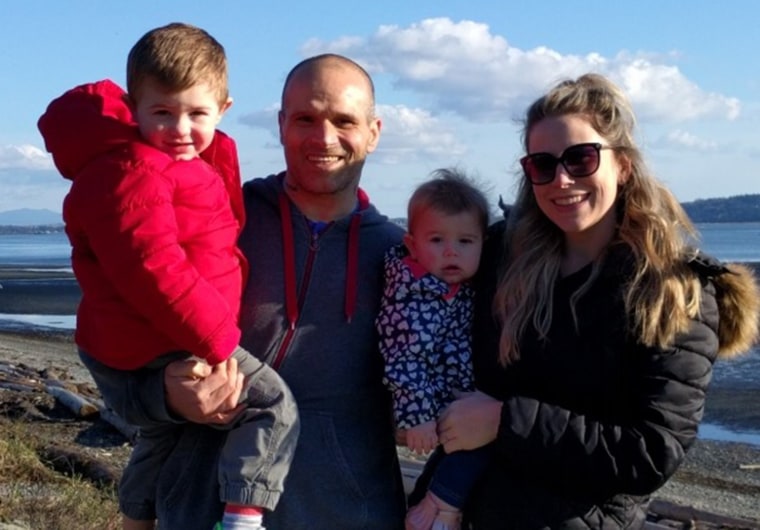 As evidence that the unconventional solution may be becoming more mainstream, the New England Journal of Medicine recently published a report, "The Case for Supervised Injection Facilities."
"We've got very promising evidence from other sites and other countries that show this is a piece of the broader strategy to keep people safe," said the report's author, Dr. Sarah Wakeman, medical director of the Substance Use Disorder Initiative and the Addiction Consult Team at the Massachusetts General Hospital in Boston.
'A deadly idea'?
Despite medical evidence, there are still objections to the safe injection sites program.
"If you build a center for safe injection, what happens is you bring more addicts to your location," said Gretchen Taylor, a member of the Neighborhood Safety Alliance of Seattle.
The opioid crisis is personal for Taylor. "I'm the parent of an adult ongoing heroin user," she said, adding that she doesn't think that the safe injection sites save lives.
Among the program's detractors is Washington State Senator Mark Miloscia, who supports a bill that would ban the safe injection sites.
"What they've done in Canada is basically legalize heroin use," Miloscia said. "Safe injection sites are a deadly idea."
And given the new hardline stance on drug enforcement favored by the U.S. Attorney General, there may be more complications in store for the program.
Sheriff Urquhart thinks the new attitude in the federal government towards drugs is "a huge mistake." program.
"I'm not going to let our efforts here locally be dictated by what the federal government may or may not do," he said.
Ultimately, Urquhart just wants a chance to see if the new program can make a difference.
Is it going to work?
"I don't know," Urquhart said. "But it's better than doing nothing and that's what we've done for too long, except for putting people in jail. And that absolutely doesn't work."
MORE "UNDERCOVERED":
Why ADHD drugs are the hottest study aid on college campuses
Welcome to 'the most toxic place in America'
TODAY contributor Linda Carroll contributed to this report