Growing up as a size 22 in rural Mississippi, no one believed Tess Holliday would fulfill her dream of becoming a professional model. That is, besides Holliday and her mother.
Despite the naysayers and bullies, the 5'4 Holliday has officially made history as the largest plus-size model to sign a major modeling contract — and she's not stopping there.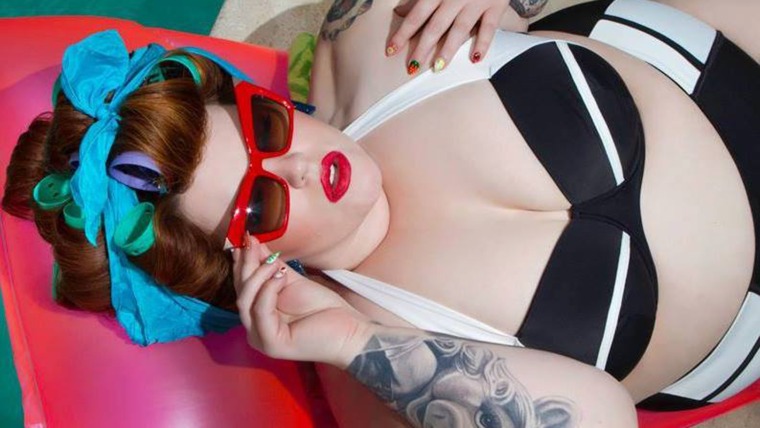 "Everyone always told me that I had a pretty face so I thought, what's wrong with the rest of me?" Holliday, who recently signed with MiLK Model Management, told TODAY.com. She says she simply refused to accept the standard definition for what body type is beautiful, and sees her career as a way to empower women of all sizes. "It's my way of shaking them and saying 'Wake up!' Fashion can be so many more things than what we see."
It wasn't always an easy road for Holliday, who dropped out of high school due to the intense bullying she was subjected to daily. She says she doesn't harbor any ill will for the people who tortured her.
"There must have been something in their life making them miserable," she said. "The same for people who comment [negatively] online. I would just hope that they could find the same happiness that I've found. It's took me a long time to get here."
Though she admits that she feels "very much like the ugly duckling most days," Holliday said her determination brought her to where she is today. "To be honest, I'm really stubborn. I think the fact that people told me that I couldn't do it made me want to do it even more."

It's that positive view and self-confidence that she's hoping to spread to other women worldwide through her campaign #effyourbeautystandards (EYBS). Launched in 2013 on her own Instagram account, the movement encourages women of all shapes and sizes to post photos of themselves and embrace their body type — whatever it may be.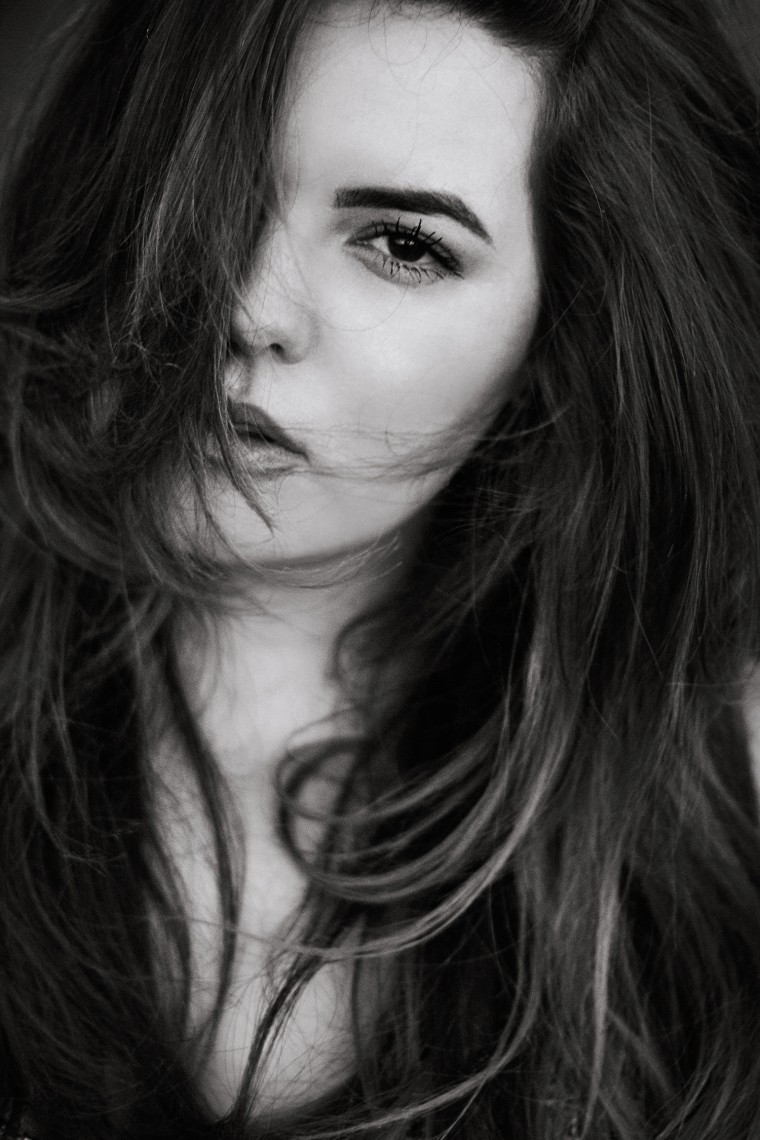 "It's so tough to feel like your voice isn't out there. There are so many messages in the media that say it's all about being slender, about having your hair a certain way, or wearing your makeup a certain way," Holliday said. "We're just tired of being silenced. We want change from the media and society in general." 
And Holliday is beginning to see that change. More than a million and a half Instagram photos have been uploaded with the EYBS hashtag, and the movement now employs a full team: four members working on social media, a mental health counselor, two body image counselors and an eating disorder survivor who openly shares her painful experience. All proceeds from merchandise sold goes to the National Coalition Against Domestic Violence, since Holliday and her mother are survivors of abuse.
"We all have issues with our bodies. There's something about all of us that we wish we could change. If it's something you can work on, then do it. If not, accept it and that's beautiful," Holliday said, adding that her message of body acceptance is for everyone. "My fan base is not all plus size. I even have friends who get picked on for being too thin, and I think that's just as harmful as saying to someone who's plus size to lose weight."
Holliday is touched by each and every one of the stories she hears through EYBS, but one mother she met at a recent event made a particular impression. After her teenage son passed away, this mom realized that she had no photos of herself with him because she was always too self-conscious of her looks. That upsetting realization, along with the group's mantra, helped her change her perspective. She now celebrates herself and her body by making it her mission to take photos with her living son. 
Holliday says she too used to hate being photographed because she didn't feel good about herself. "It's bigger and more powerful than me," she said of seeing other women share the hashtag. "Maybe it's the first time they're wearing a sleeveless dress or a bathing suit. Or maybe it's the first time they've taken a picture of themselves. I want them to know that there's hope. You love yourself first and everything else falls into place."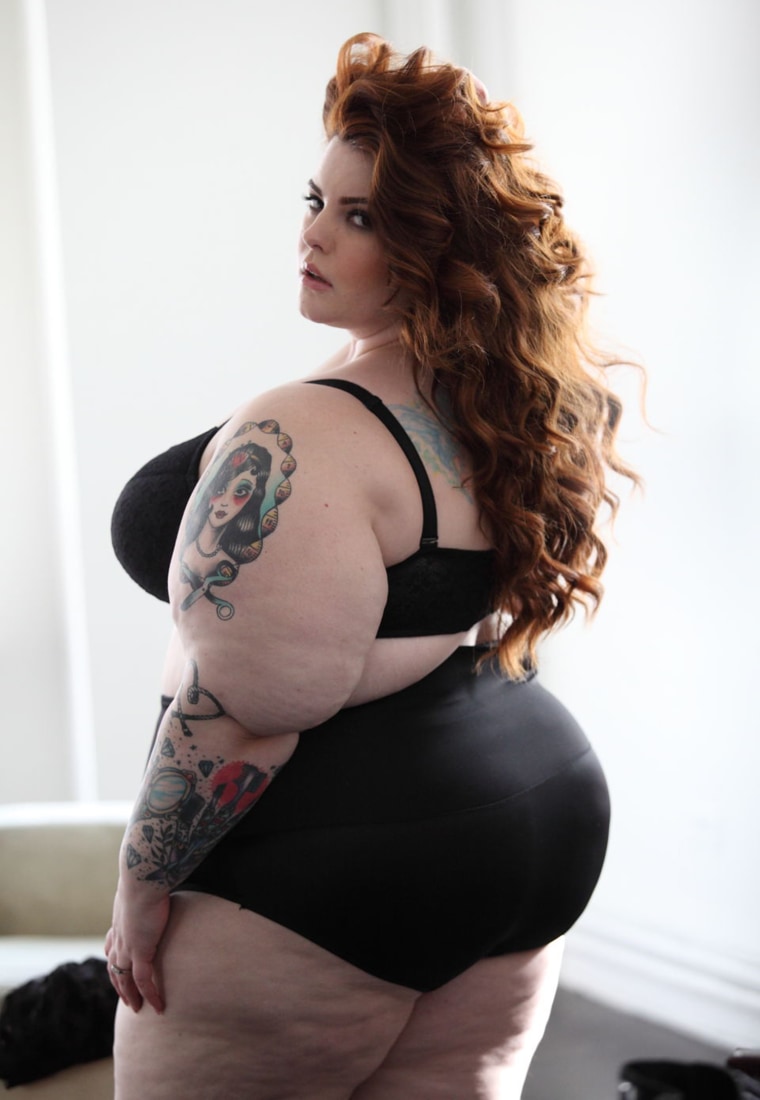 Though the 30-year-old has already accomplished so much, she still has huge goals on the horizon, including being the first plus-size model to appear on the cover of American Vogue and to model for a major lingerie company, cellulite and all. But beyond her modeling career, Holliday wants to continue to spread her message of self-acceptance even wider.
"I would love to travel and speak in schools. To speak to women in colleges and high schools, to talk to them about body confidence and body image and let them know that they're not alone," she said. "I always tell women to be who you want to be, embrace yourself, embrace your body. Nothing is too crazy. Don't let anybody tell you differently."
As for the "out-of-body" experience of signing her first major modeling contract, Holliday said it was something she never thought would happen in reality. 
"I feel like I had finally gotten approval for all the times in high school that I was apologizing," she said. "No one can take that from me."