In honor of breast cancer awareness month, we asked viewers to tell us about someone they know who's battling the disease and deserves a special day.
That's how Hoda Kotb found out about Erin Ludwig, who wasn't nominated by a friend or family member for our #PinkPowerTODAY series — she was nominated by more than 30 of them.
She was diagnosed with breast cancer last year, after noticing a lump while breastfeeding her youngest daughter. Since then, the devoted mother of two has had a double mastectomy, chemotherapy, radiation and she's learned that the cancer has spread.
RELATED: 8 special gifts to support someone you love who's battling breast cancer
"It's the worst pain ever," Erin's husband, Jason, explained. "Seeing what she goes through every day, and what she has gone through, and what she has in the future. We know she's going to have to have treatment for the rest of her life, but yeah, it's just hard to know that right now there's no cure."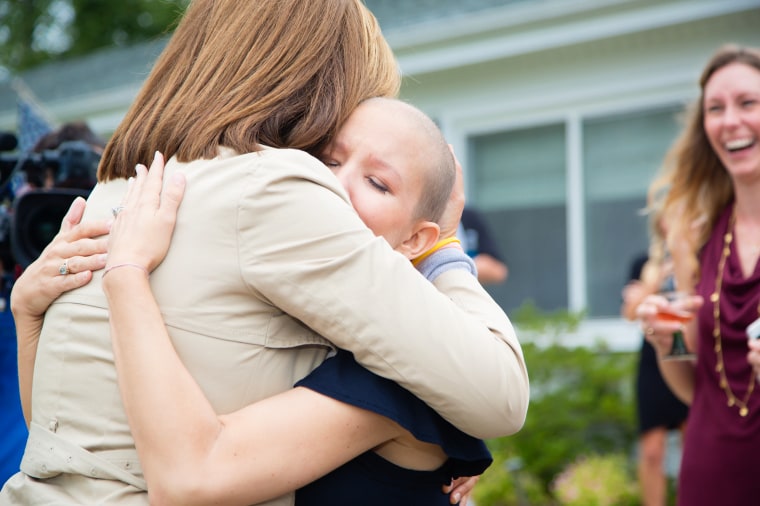 "The difficult talks — they've been ... difficult," Erin said. "And so we've talked about the future. But we treat it more as, you know, tomorrow is not promised. Live every moment in the moment."
It's no wonder that those who love her wanted her to have a special moment. But Hoda thought one special day just wasn't enough for this special woman.
RELATED: Shannen Doherty dances through workout one day after chemo
So on day one, Erin had one of her personal wishes granted — a family photo shoot on the beach.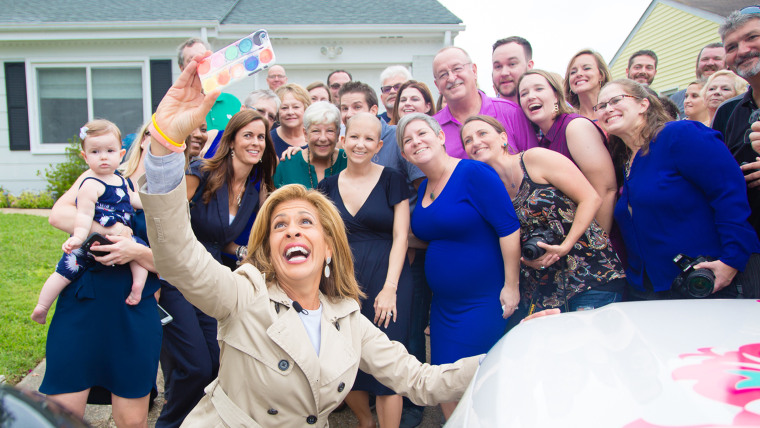 Day two delivered so much more — as in 30 of the loved ones who contacted us about Erin. They all boarded a private plane and met her for a tear-filled and touching reunion.
RELATED: Hoda Kotb surprises breast cancer patients with spa day
And if that wasn't enough to leave Erin feeling the love, Hoda had another treat in store her — a brand new Ford Explorer from Ford's Warriors in Pink.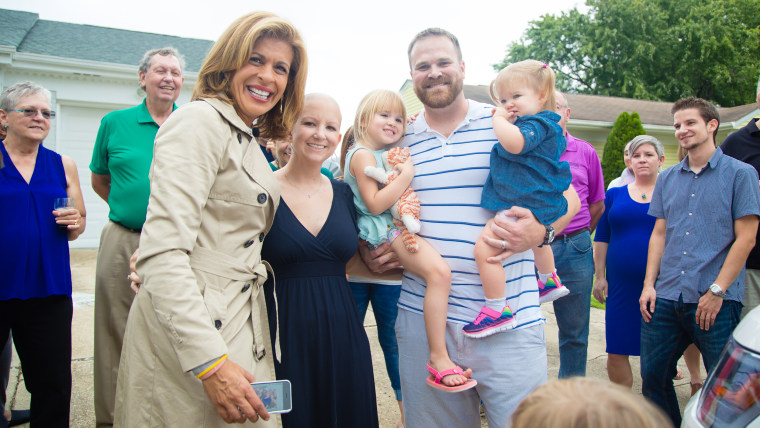 We wish Erin and her whole family all the best!