For several years, Angelinne Linares became sick whenever she ate. She drank loads of water, but still felt thirsty, and walking made her tired. Angelinne has polycystic kidney disease, which severely affected her kidney's functions. As she became sicker, she struggled to sit through work or play with her 7-year-old son.
"I couldn't do a lot," Angelinne, 39, of Norwalk, Connecticut, told TODAY. "If polycystic kidney disease gets too bad, you end up in dialysis and a lot of other things can get damaged."
Last year, her doctor told Angelinne that she would soon need dialysis because her kidneys barely functioned. The doctor also recommended Angelinne sign up for a kidney transplant. As soon as her younger sister, Jasmin Linares, heard Angelinne needed a kidney, she reached out to her.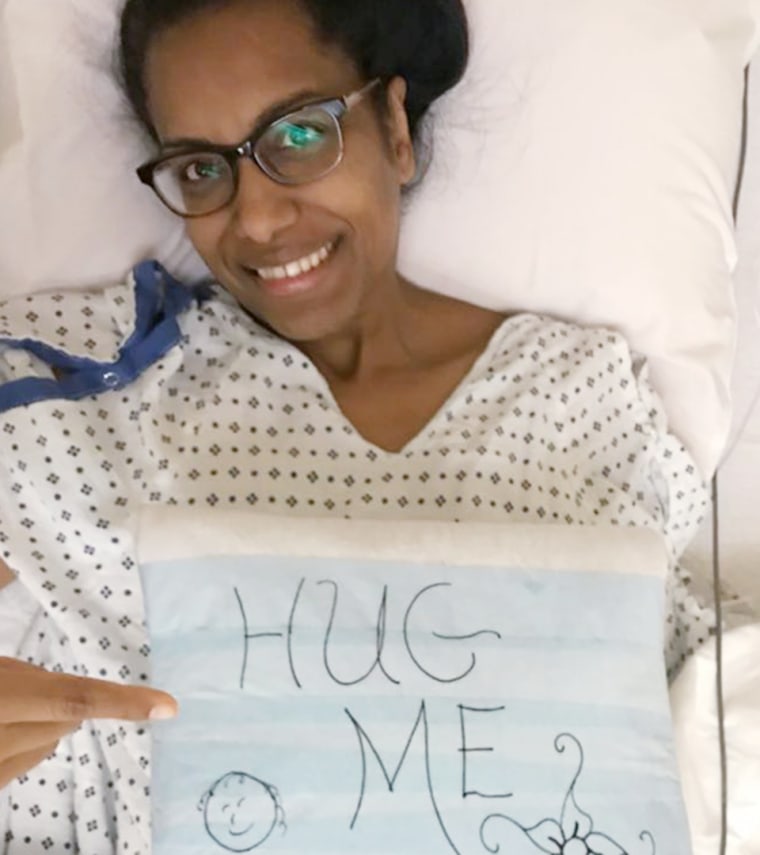 "I said to her, 'I am here for you and I want to get tested (to be a kidney donor),'" Jasmin, 25, who also lives in Norwalk, recalled. "And Angelinne starts tearing up and says, 'I can't ask you to do that for me.' And I said, 'You are not asking me.'"
The sisters share the same blood type and it seemed like Jasmin could donate, which would cure Angelinne's disease. But when doctors tested the sisters' kidney tissue, they discovered they were not a match.
"It was very disappointing," Jasmin said.
"The whole process was really emotional," Angelinne explained. "A lot of ups and downs and praying for the best."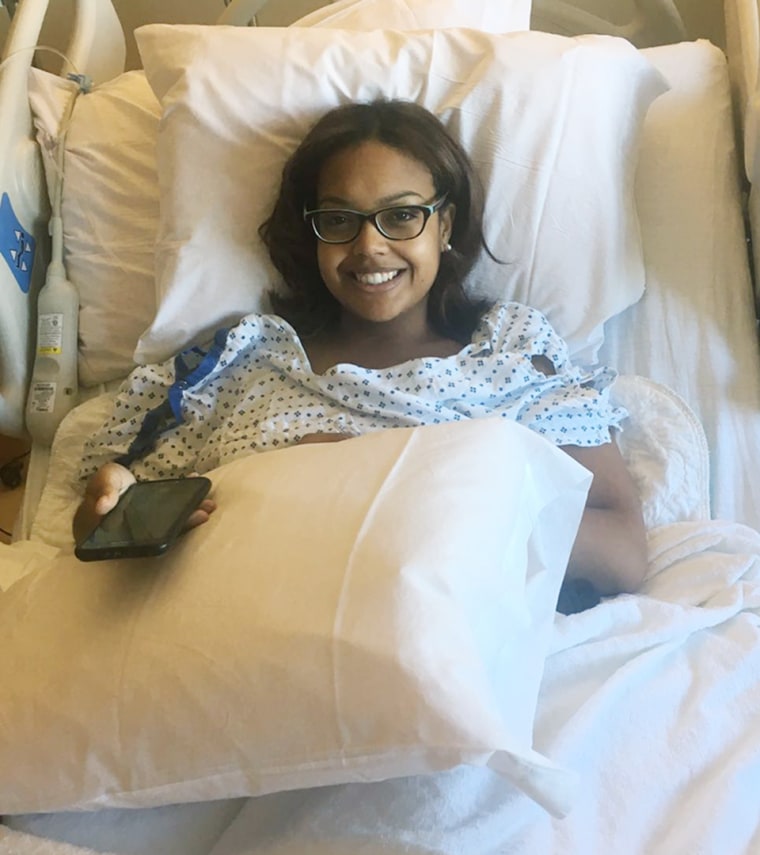 But the sisters learned that if Jasmin still agreed to donate her kidney for what's known as a "paired match," Angelinne would move higher on the transplant list. A paired donation happens when a friend of a family member wants to donate a kidney (or partial liver) to a loved one, but they aren't a match.
"For so many years, that was the end of the discussion with any kind of living donations. The first step was, 'Are you compatible and are you healthy?' If you had someone who was healthy and not blood-type compatible, we just stopped," said Dr. David Mulligan, chief of the Yale New Haven Transplantation Center.
But now, doctors mix the pairs so that willing donors help their loved ones by giving an organ to someone else.
"We can line up donors and recipients that work. We do a four-person exchange and that is the most basic type," he said.
Paired donations work for about 25 percent of the 100,000 people who need kidneys, Mulligan said.
Jasmin felt comfortable donating her kidney, even if it wasn't directly going to her sister. She knew it would still help Angelinne.
"It wasn't until after surgery until I realized the full impact," said Jasmin. "I knew that my sister was going to feel better because of a person she never met."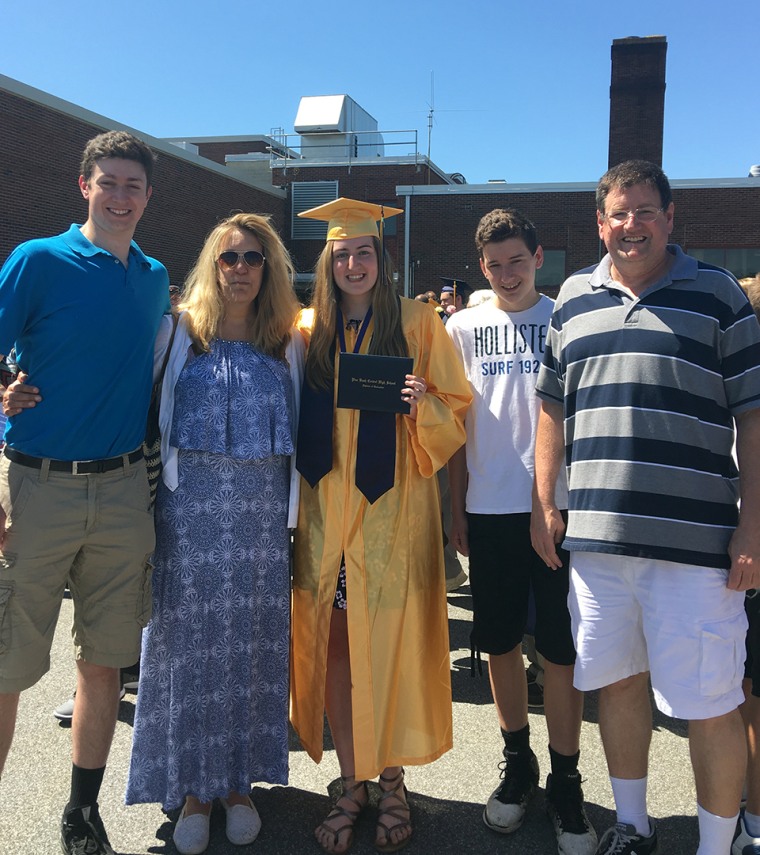 On Halloween, Jasmin's kidney went to Alison Cain, 54, who had two family members who offered a kidney, a sister and her cousin, Matthew Budzik, 51. While neither family member matched Cain, they both said they'd give their kidney to someone else if it helped her. Budzik's kidney was a match for Angelinne.
Cain, of Middletown, New York, also has polycystic kidney disease, which her mother, and Budzik's mother both had. Both their mothers benefited from kidney transplants.
"As kids, we would race home from family vacations or weekend trips, so my mom could go to the dialysis unit," Budzik said. "She didn't realize how badly she felt until she got a transplant and felt better."
Like Jasmin, Budzik didn't think twice about donating to a stranger. Though, when he realized Angelinne's husband was a Yankees' fan, the lifelong Red Sox fan, from Hartford, Connecticut, warned Angelinne she might experience strange sensations during Sox-Yankee games.
"I chuckled that if next season she feels a tug, that's my kidney," he said. "She said she would root for the Red Sox for one inning."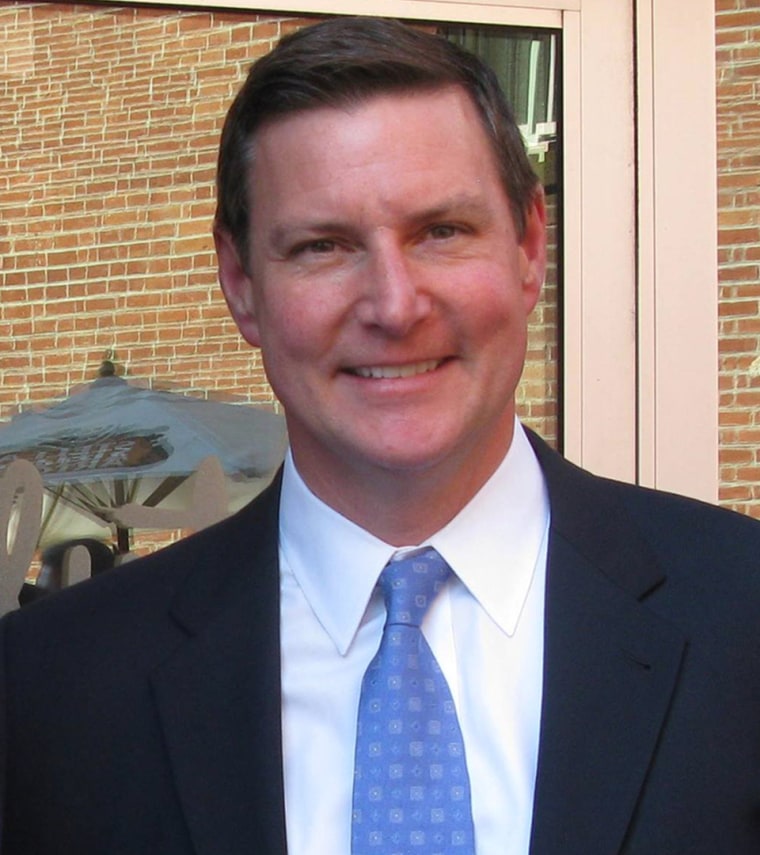 Cain felt immediately better after receiving Jasmin's kidney.
"I didn't realize how sick I was until I felt well," she said.
Before the transplant, Cain also experienced chronic fatigue and struggled to eat. In the last year, she shed 30 pounds because she could tolerate so little food. Her cysts caused her kidneys to enlarge so greatly that they pressed painfully against her spine.
While both Jasmin and Budzik are already back at work, Angelinne and Cain are still healing. Their recovery takes longer and involves taking immune-suppressing drugs, which can make it easier for them catch a virus or get an infection. Still, Cain loves how she feels.
"I am so excited to be back in the game," she said. "The quality of live I had been given in exceptional."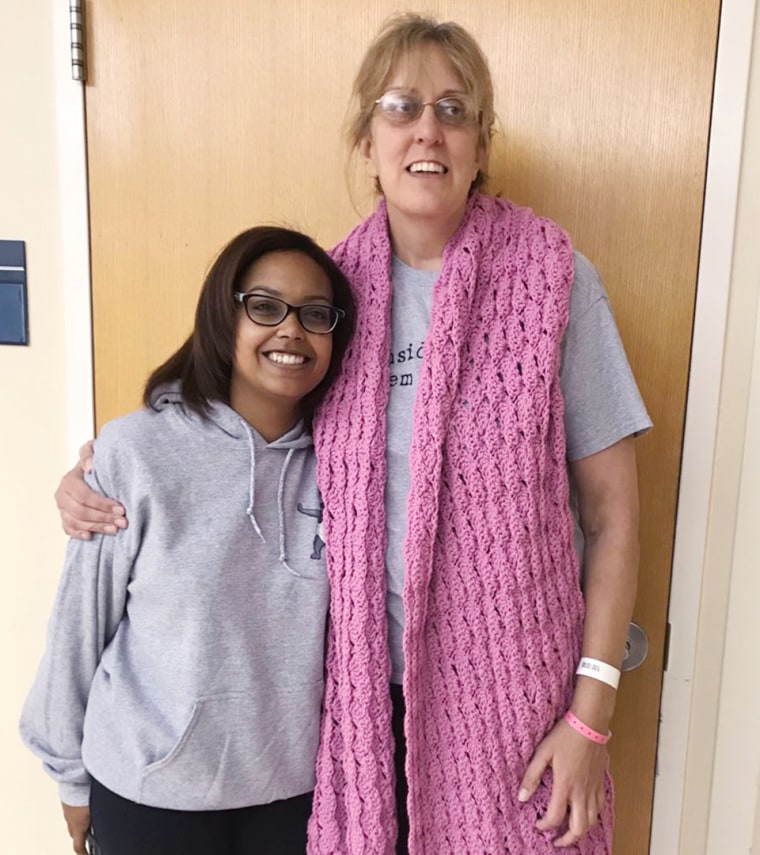 She feels lucky Jasmin was willing to donate to someone she had never met.
"She is an amazing girl and Matt is an amazing guy," Cain said. "Thank you isn't enough. There is no gift you can give that can represent how grateful you feel."