And just like that, 2014 has come to an end. A new year means a fresh start to break out of your comfort zones and try something new — and beauty is no exception. We're looking forward to being bold this year and testing some new and exciting trends recommended by the experts. Here's to looking and feeling beautiful in 2015!
Color everywhere.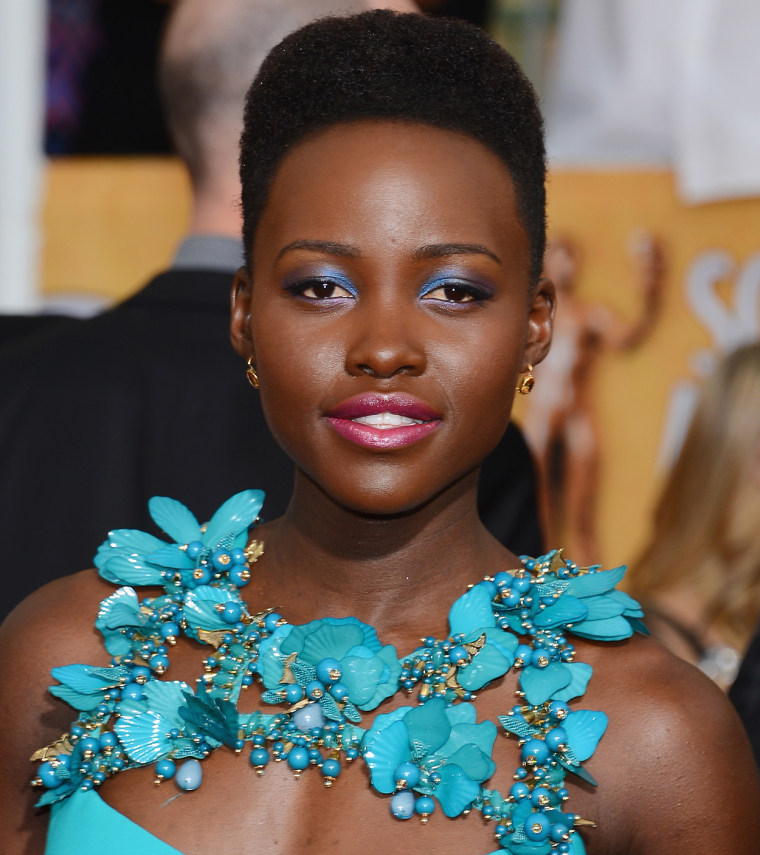 For makeup, it's all about using rich jewel tones on your eyes with liners, shadows and mascaras. "Deep navy is turning to sapphire, plums are getting a boost of amethyst hues and emerald tones are making a big statement," says PRIV makeup artist Brian Dean.
Eyebrows get even bolder.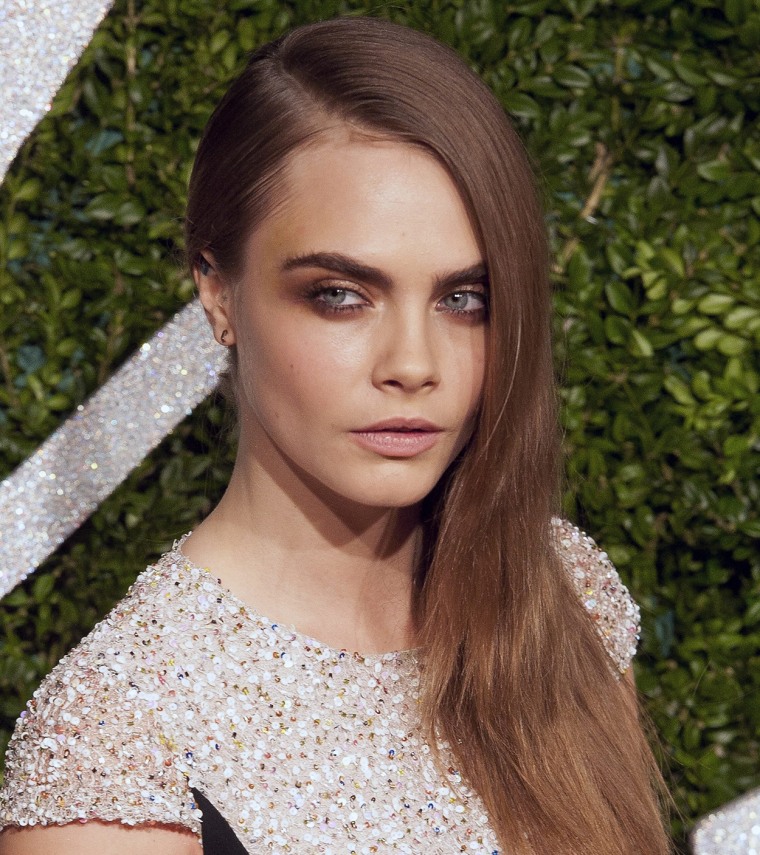 Blame it on It Girl Cara Delevingne, but bold brows are hotter than ever. "Robust, lush brows will be on-trend in 2015. Not only will eyebrows be fuller than in years past, they will also be a bit darker,"  says Pamela Jeschonek, owner of Everyday Esthetics Eyebrow Studio in Pittsburgh, Pennsylvania. "Contrast adds femininity to the face, so a slightly darker brow against the skin is a very seductive beauty accessory."
Heidi Nazarudin, writer at TheAmbitionista.com and co-founder of BloggerBabes.com, recommends that newbies try CoverGirl's new LashBlast Bombshell Pow-Der Brow & Liner since the affordable product builds color slowly.
High-tech beauty tools.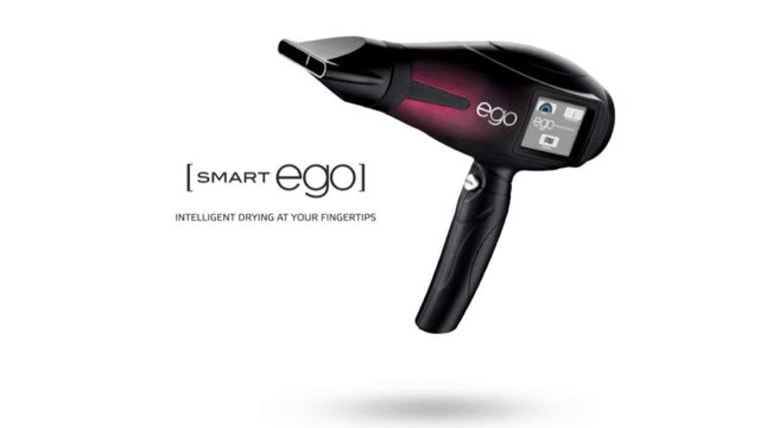 The future is now with beauty devices that are going high-tech. The CHI Escape is a cordless flat iron that charges like a cell phone instead of requiring a power outlet. A great find for long car drives, weekend trips or any other instance where a power outlet isn't readily available. Another exciting hair tool is the EGO Smart Touch Screen Hairdryer, which will be available on QVC in January. Much like your smartphone or tablet, the touch screen lets you customize dryer settings for specific hair types and colors. We can't wait to test this one out!
Specialized salons. 
Once upon a time, people went to one salon for their hair, nails, brows and more. In the past few years, however, we've seen a boom of salons dedicated to one specific thing. Blowout bars are bigger than ever as well as salons that specialize in lashes, brows or express makeup treatments. This trend looks like it's going even further in 2015 with the opening of spots like RPZL in New York City, the first hair-extension-specific salon.
Creamy nail colors and negative space manicures.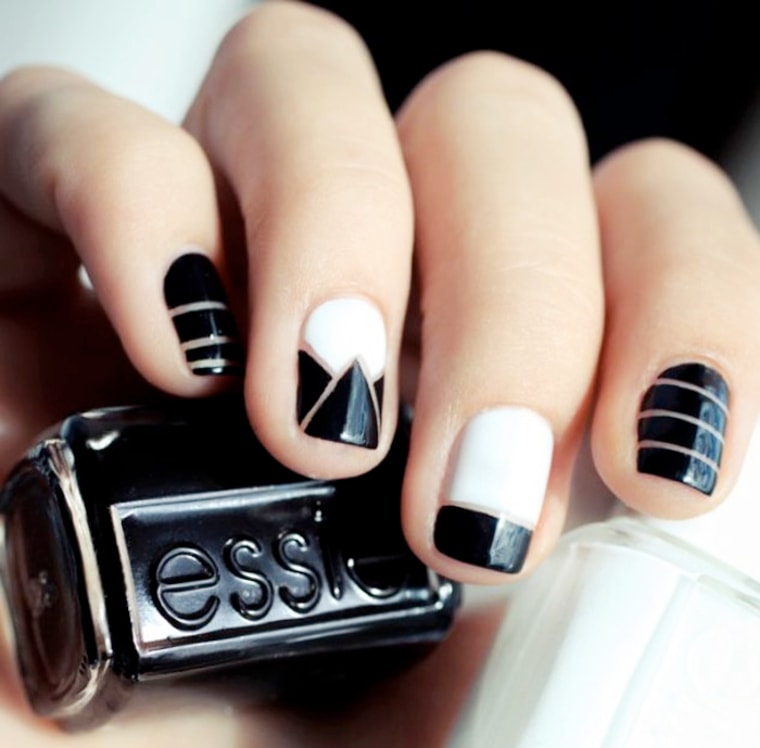 Nazarudin says 2015 will see a switch from girly, shiny pink nails to more understated and sophisticated creamy or frosty colors. Another big nail trend this year will be negative space manicures, adds Laurel Berg, founder & CEO of appointment-booking app BeautyWhim. "Seriously beautiful and not too flashy," Berg said. "It's the mid-century modern [art] of nails!" We especially love this design from nail art blogger Pshiiit. 
Korean beauty products. 
South Korean skincare regimens have been influencing what we see here in the US market. "First BB creams and CC creams, then essences and tonics and soon we will see new gel moisturizers," says Dr. Joshua Zeichner, assistant professor of dermatology at the Icahn School of Medicine at Mount Sinai. One particularly blossoming trend and celebrity favorite are sheet mask facial treatments. While odd in appearance, these cloth sheets with cut outs for the eyes, nose and mouth add nourishing ingredients directly onto the skin and keep cleanup a breeze. Masque Bar by Look Beauty's Brightening Sheet Mask is a super affordable version and claims to show results in less than 30 minutes.
Dry brushing.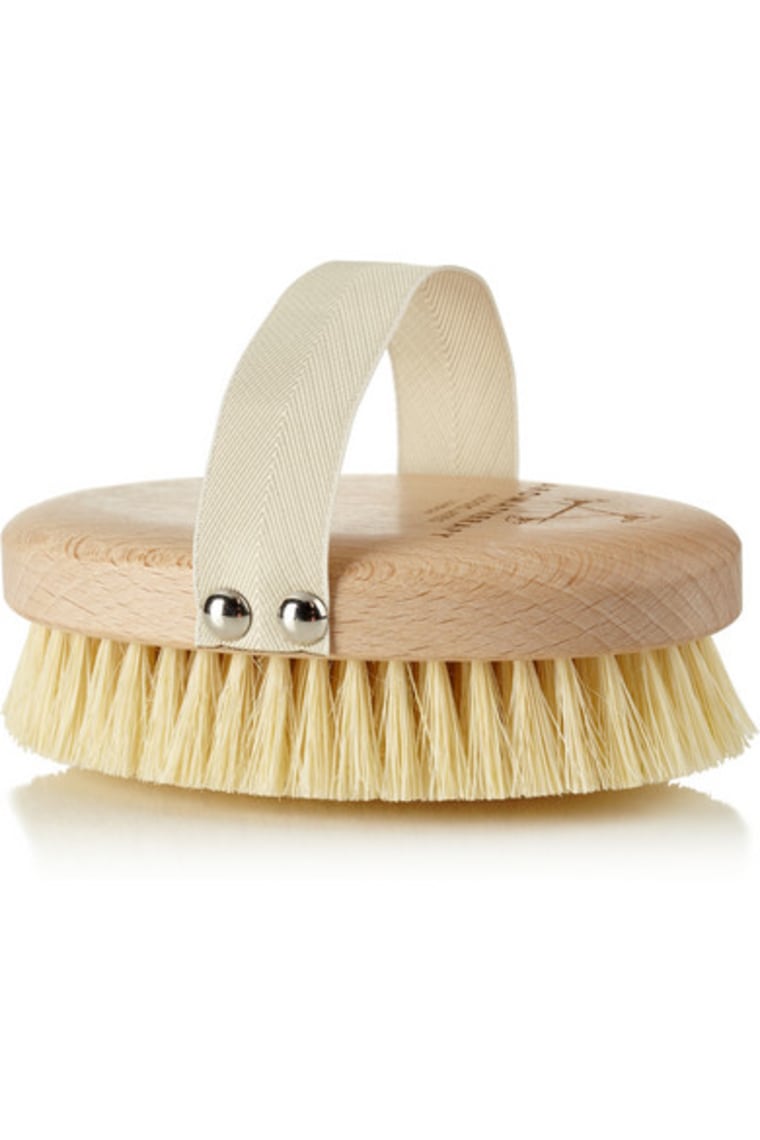 Dry brushing has been around for centuries, but the practice fell out of common knowledge until recently. Now models, actresses and editors alike adore the act of brushing to remove toxins and help skin glow. Simply exfoliate with a polishing body brush before showering each day. 
"Brushing boosts blood circulation and helps the lymphatic system, both incredibly important to wellness," says Kathy Heshelow, founder of Sublime Beauty. "Added benefits include reducing cellulite and in-grown hairs. Plus, frankly, the great invigoration it gives!"