/ Source: TODAY Contributor
March 18 was a beautiful day for Kelly Owchar, the day she and her husband were overjoyed to welcome twin girls. With their new babies and 2-year-old son, they felt blessed. Kelly loved being a mom. But, suddenly, life brought her an unimaginably cruel twist.
Two weeks after delivery, the 30-year-old nurse from Airdrie, Alberta, Canada, felt a lump in her left breast. She assumed it was a blocked milk duct from breastfeeding. Then she discovered a lump near her armpit.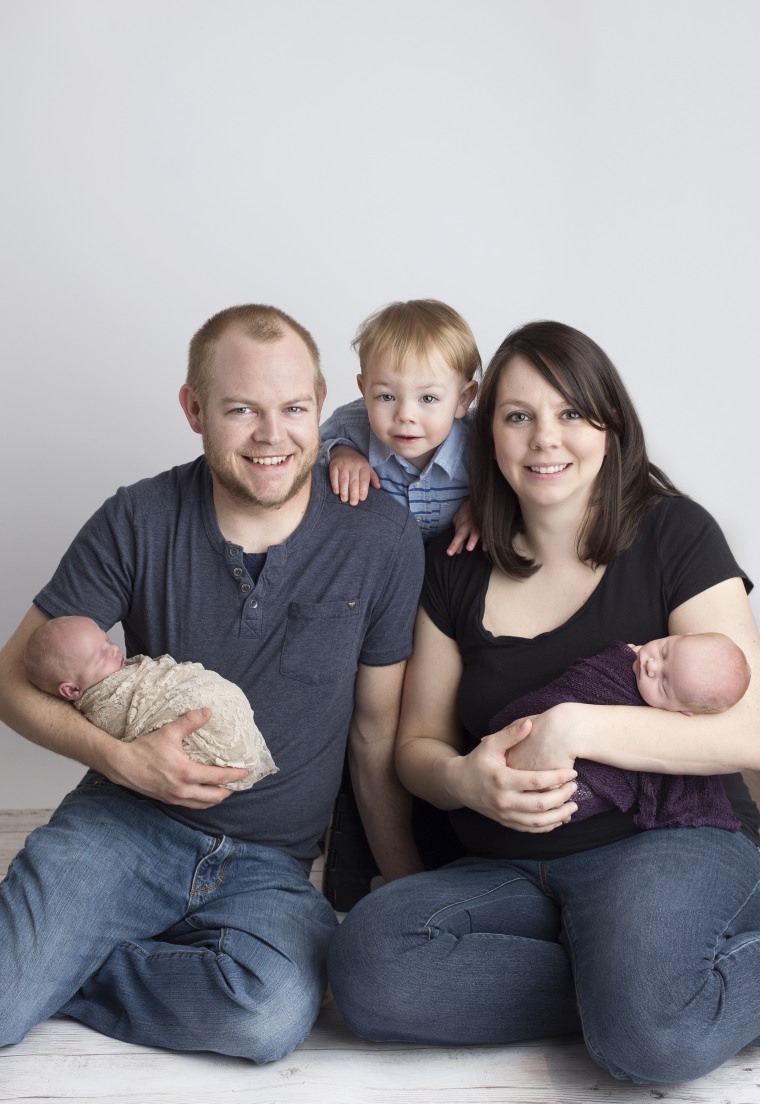 The extreme fatigue she had felt must be a natural result of delivering twins by cesarean section and caring for two newborns and an active toddler, she thought. And the stomach pains she experienced could be due to an iron supplement she was taking.
Life with three young children was hard, but could all of these signs be related, Kelly wondered?
Then, less than two months after her happiest day, the young mother was diagnosed with stage 4 breast cancer that had spread to her liver. Kelly died exactly one week later, never losing hope that she could fight the disease and be there for her family.
"It's just the absolute worst tragedy to lose somebody who's so vibrant and youthful and positive," her sister, Rachel Orbanski, told TODAY. "She was the best daughter, the most wonderful sister one could have, the most wonderful wife. She was the best mom to her children. Everyone loved her."
'Cancer does not discriminate'
Heartbroken, her family is carrying on Kelly's wish to spread awareness about early breast cancer detection and treatment, a message that Kelly shared on her blog.
"If anything can come from my blog, I hope it is the knowledge that cancer affects so many people in so many ways," Kelly wrote.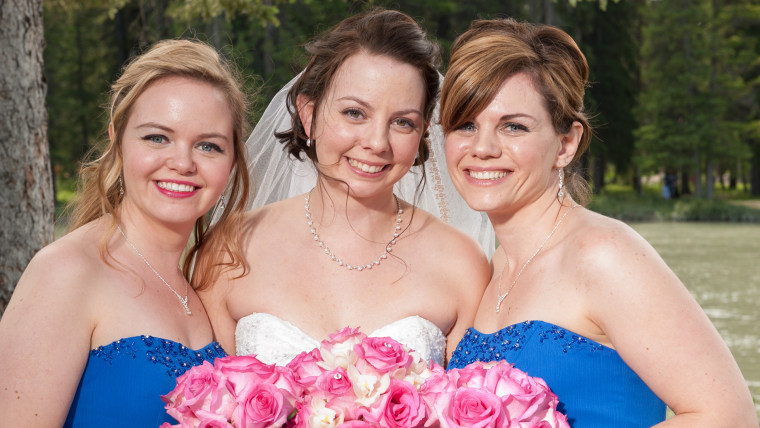 "Cancer does not discriminate," Orbanski said, carrying on her sister Kelly's, message. "She wanted to bring awareness to women diagnosed while young — that you are not immune to cancer when you are pregnant or breastfeeding."
Women should be aware of body changes. "If you find a little lump or bump, don't brush it off," Orbanski said, adding that they don't know when Kelly developed her aggressive illness.
Difficult to detect in pregnancy
Breast cancer occurs in about one out of every 3,000 pregnancies, most often in women between the ages of 32 and 38, according to the National Cancer Institute. It can be difficult to detect early in pregnancy, postpartum and nursing women, as the breasts usually become larger, tender or lumpy due to hormonal changes. Small lumps can be hard to find. Breasts also may become denser, which makes diagnosing breast cancer through mammography more difficult.
Because breast changes during pregnancy can delay diagnosis, breast cancer is often found at a later stage, according to the agency. Breast exams are advised as part of prenatal and postnatal care.
Kelly, the youngest of three sisters, married her high school sweetheart, Dwayne Owchar. She was health conscious, kind and generous, with a positive outlook.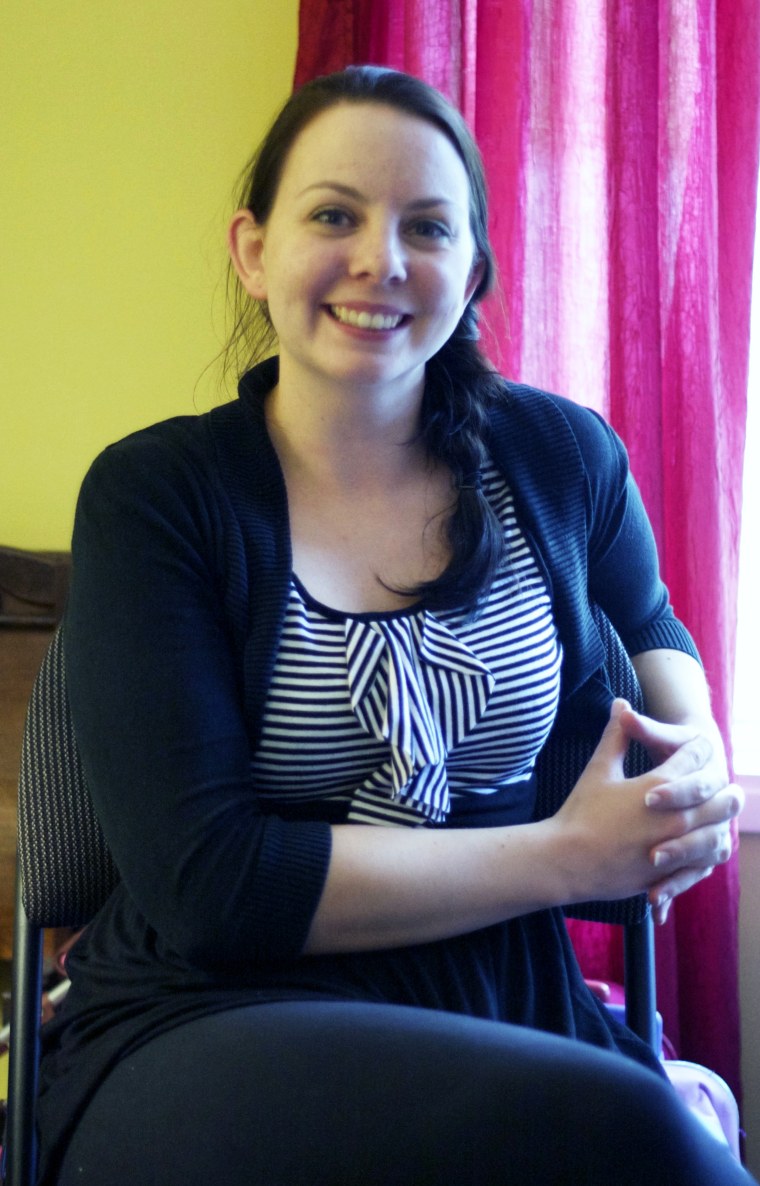 Her postpartum life with the babies and her son, Eric, was hard, she wrote in her blog.
"I kept thinking to myself, of course you are tired and struggling, you just had TWO babies and Eric is not a sit in the corner type of boy. But, still, something inside me was nagging that this was different."
At her daughters' one-month checkup, she mentioned the breast lump and was sent for blood work and an ultrasound. From there, she had a breast biopsy and an abdominal scan that found several masses on her liver.
On May 15, Kelly received the awful news: stage 4 ductal breast cancer with lymph node involvement and metastasis to the liver.
Her husband cried. Kelly was in shock but never lost hope and was due to begin chemotherapy two days after her death, her sister told TODAY.
"She never complained or said 'Poor me,'" Orbanski said. "She never said, 'Why did this happen to me? She just focused on the children," Orbanski told TODAY.
Her family hopes her strength will be an inspiration.
The Owchar family has set up a GoFundme
"We want to make sure that somebody receives this message and it helps them to have early diagnosis," Orbanski said. "If we can save one life, we'd be so happy to have another family not be devastated like we are."
TODAY.com contributor Lisa A. Flam is a news and lifestyles reporter in New York. Follow her on Twitter and Facebook.