Joey Fatone may be the star of his family, but he has a little girl that's ready to share the spotlight.
The former boy-bander and daughter Kloey competed side-by-side this week on USA's "Big Star Little Star," and they did it all for a good cause — the advocacy, awareness and outreach organization Autism Speaks.
It's also a cause close to their hearts.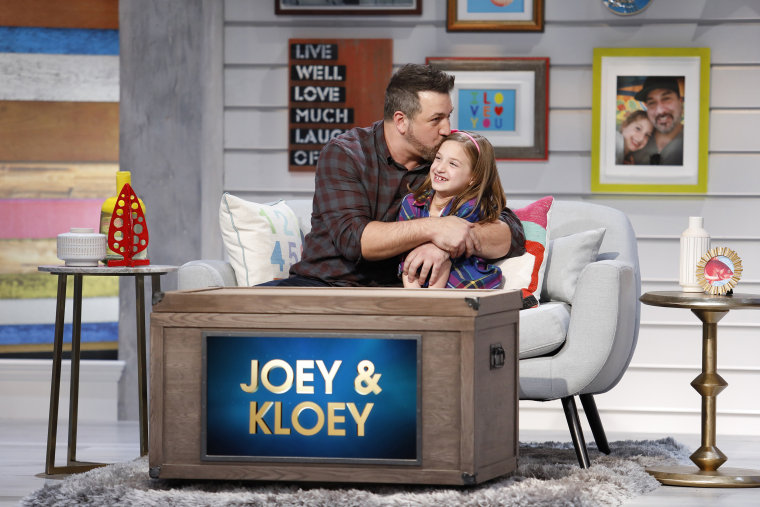 In the episode, Fatone explained that Kloey has high-functioning autism (HFA). According to Autism Speaks, individuals with HFA "have average or above average intelligence but may struggle with issues related to social interaction and communication."
But as dad explained to Entertainment Tonight following their appearance, Kloey was completely confident on the show.
"(Doing 'Big Star Little Star') was very exciting, and I was happy she had a great time and wasn't nervous," he shared. "That kid has no fear."
Raising the 7-year-old has proved to be completely different from his prior parental experience of raising 16-year-old daughter Briahna. Kloey has taught Fatone and his wife, Kelly, to stay flexible.
"It has tested us a lot," he said. "She's on the spectrum of autism and there are all different types, so everyone handles their child differently, but we handle it as we go, like most parents. The things that I was able to simply explain or express to Briahna when she was young, I have to kind of take a different approach with Kloey, for her to understand."
One things she doesn't understand is her father's claim to fame. When "Big Star Little Star" host Cat Deeley joked about them needing to be "in sync" for the game show, Fatone asked Kloey if she knew what 'NSYNC is.
"Nope!" she replied with a shake of her head.
Still, he told ET that he could see her following in his footsteps one day. "I do feel like Kloey could be my little entertainer."