Like many women undergoing chemotherapy for breast cancer, Joan Lunden soon began losing her hair. It affected her more than she thought.
"You just are never prepared for it," Lunden told TODAY's Hoda Kotb. So when People magazine approached her to pose bald for its cover, she was hesitant.
TODAY is officially kicking off our "#PinkPower" series for National Breast Cancer Awareness month where we're celebrating survivors, supporting those currently battling cancer and remember loved ones we've lost. Lunden, who is serving as a special correspondent for the series, opened up about her decision to ultimately pose without her wig.
Joan Lunden: 10 things I wish I knew before I was diagnosed with breast cancer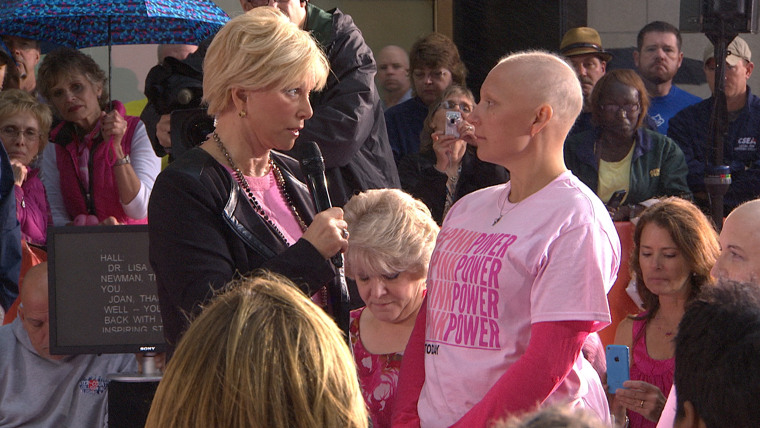 On Wednesday, she was joined by dozens of other bald, bold, brave and beautiful women in the plaza, all dressed in pink and sharing their stories of breast cancer survival. They were curious about Lunden's battle. "How do you stay positive?" one asked. "How did you tell your children?" another wondered.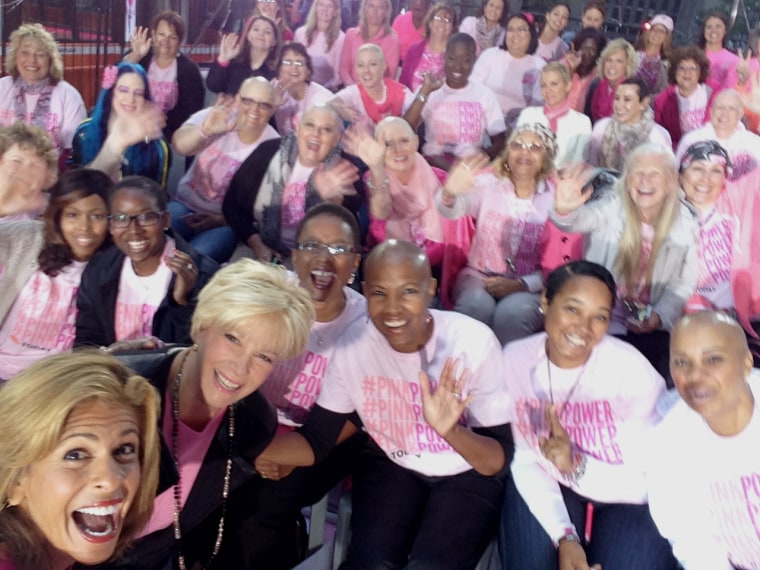 Here's more of what Lunden revealed:
On what it's like to lose hair during chemo: "You feel less like a woman. You feel less feminine. You feel less beautiful. You feel kind of embarrassed. You feel kind of like the ugly duckling. You lose a part of your sense of yourself." 
On coping with the hair loss: "We're losing our hair in order to live and survive and be their for our families and our husbands and our kids."
On how she told her children about her diagnosis: "We were warned not to keep it a family secret."
We're all about #Pink Power this week…Send us your pics on Twitter, Facebook and Instagram with Pink Power. And check out our complete coverage during National Breast Cancer Awareness Month.