Jennifer Aniston is a health and beauty buff — and it shows. So what's her secret?
In a new interview for Harper's Bazaar, the 48-year-old actress revealed that she has an ever-evolving routine, and it currently features one daily go-to product you probably have in your cupboard.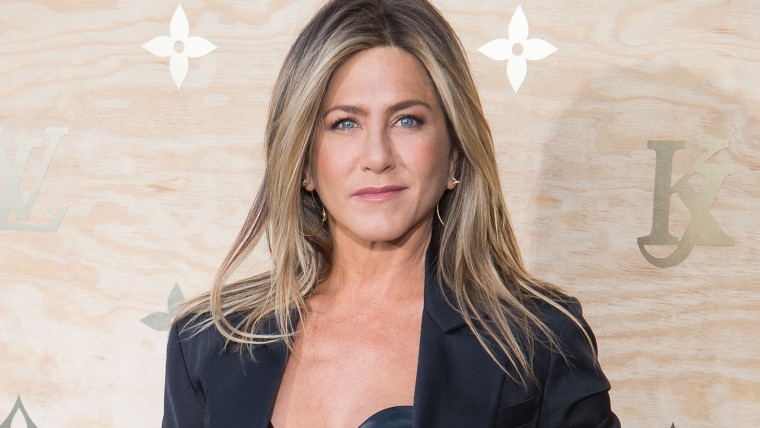 "Now I'm doing apple cider vinegar (ACV) in the morning," she said.
Yes, the salad and marinade staple is part of her regimen, however she didn't reveal how or why she uses it.
But we know she's not the only one using it! The ingredient has been long been hyped as having a wide range of alleged health benefits — from weight loss to clear skin and beyond — whether ingested or applied topically.
"There have been studies that show it can affect your blood sugar levels," nutritionist Brooke Alpert told TODAY when ACV's popularity peaked in 2014. "Apple cider vinegar is a great way to help feed the healthy bacteria in your system, which can help fight off colds, and keep your immune system running."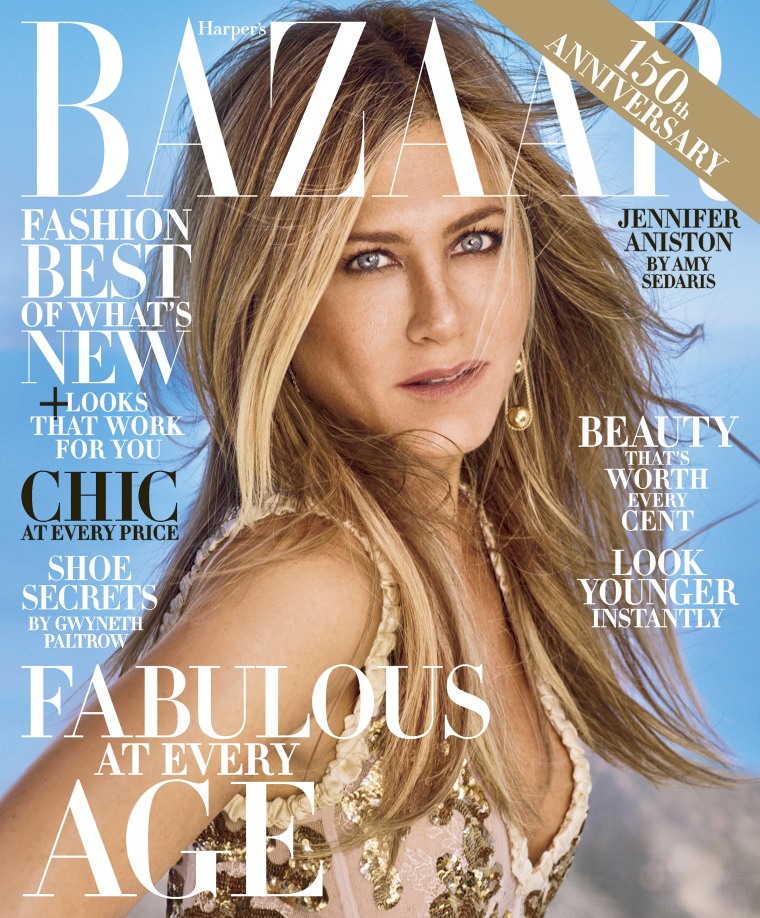 Of course, that's just one part of Aniston's approach to wellness. She's also enthusiastic about a variety of vitamins and supplements.
"Vitamins. Vitamins. Vitamins. I take a lot of vitamins," she shared with the magazine. "I'm not going to lie. It changes all the time because someone will say, 'Oh, my God, you don't take activated charcoal?' Then you go down a Googling hole to understand the benefits of that, or turmeric or dandelion for water retention."
In fact, she so passionate about the subject, she's even considering making a second career out of it.
"My dream is to open a wellness center," she explained. (Send us there now!) "I have a fantasy where you have this beautiful space with facialists, rotating workouts, meditation classes and a café with recipes that are healthier versions of delicious foods so you're not deprived. I'm working on it in my brain."
And she's applying the philosophy of her fantasy wellness center to her own mind and body now.
"Not to sound all woo-woo, but if you go out into the world with inner peace, you're more joyful," Aniston added. "There's a life's-too-short policy that I now have with my work; no negative Nancies. So I'm looking forward to my facial."