Lukas Clark was just 7 months old when he was violently abused by a baby sitter. His mother, Heather Clark, was told her son had a very small chance of surviving after spending days lying in the hospital.
Though she had been asked repeatedly about organ donation, the 25-year-old mother from Rancho Cucamonga, California, put off answering the questions until she could fully process the situation.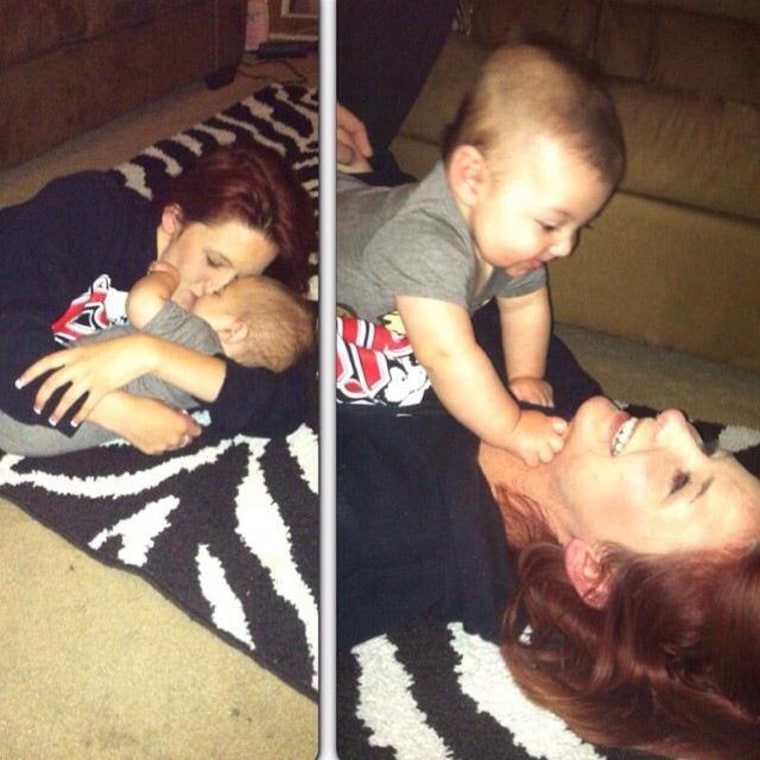 In a moment of grief, Lukas's mother made the courageous decision to donate his organs. Three years later, she finally had the opportunity to again hear his heartbeat — through the chest of one grateful little 4-year-old.
"I didn't want another family or mother to go through what I was about to — or feel the way I was about to."
Lukas's organs have saved three separate individuals to date.
RELATED: Illinois man makes life-saving liver donation to woman, sparking a romance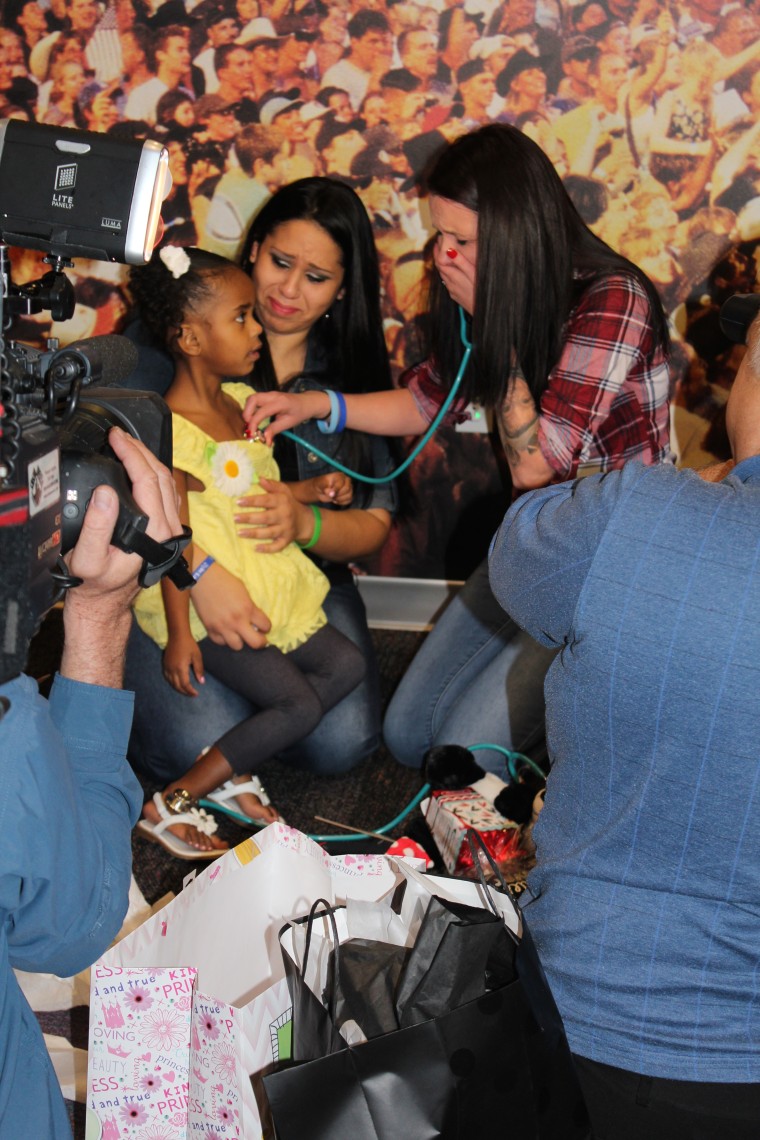 In 2013, Clark wrote a letter with the intent that it would fall into the hands of whomever received his organs. She partnered with the organization One Legacy in hopes of connecting with the patient who received Lukas' heart.
That patient was Jordan Drake. In 2013, Jordan and her mother, Esther Gonzalez, 34, who live in Chandler, Arizona, reached out to Clark via Facebook when they received word she had been trying contact them. But for two years the message went unnoticed, after being automatically swept into another folder.
RELATED: Baby who lived only 6 days leaves beautiful legacy thanks to organ donation
As an infant, Jordan was diagnosed with congenital heart disease. Doctors at Phoenix Children's Hospital told Gonzalez that her daughter — who was only 3 months old at the time — would need surgery in a few years to repair faulty valves.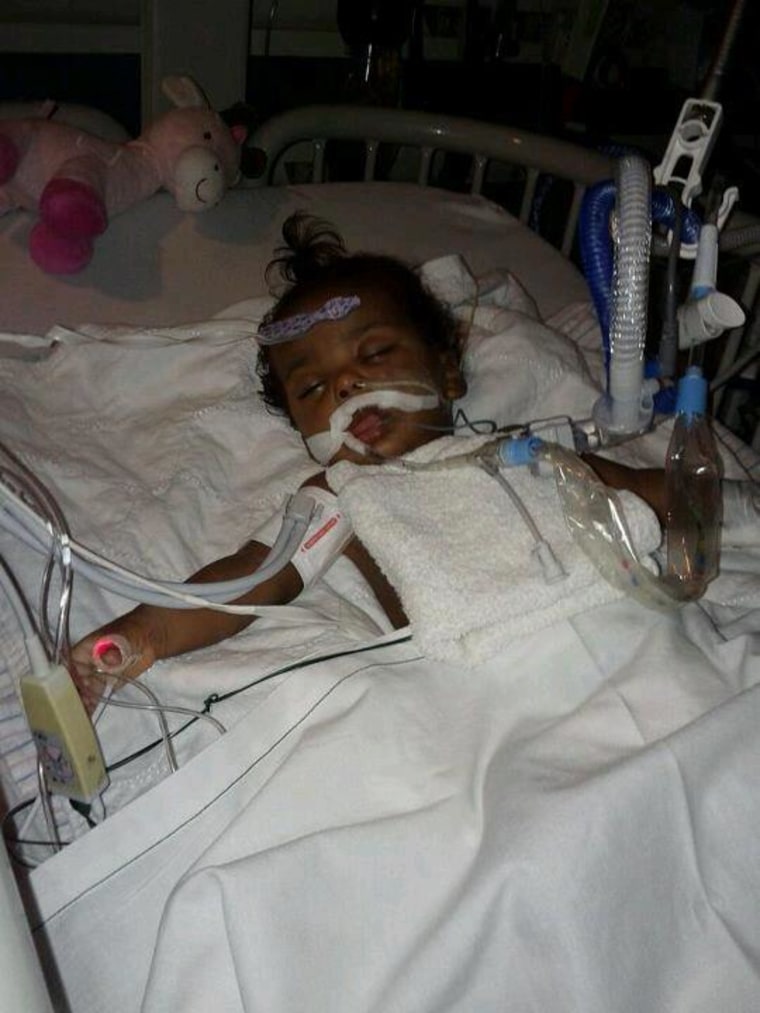 But shortly thereafter, when Jordan was 4 1/2 months old, doctors determined that her case was severe, and they could no longer prolong the surgery.
When she hit the 5-month mark, Jordan underwent surgery. Instead of repairing faulty valves, doctors made the decision to insert a mechanical one.
RELATED: A tale of two dads helping the families of babies with heart disease
With that came a lot of maintenance and instability — Jordan was put on blood thinners, which proved to be a challenge, given the natural changes in weight and dietary needs that a toddler experiences.
This went on for the first 15 months of Jordan's young life. And at that point, they determined that a heart transplant would be her only chance of survival.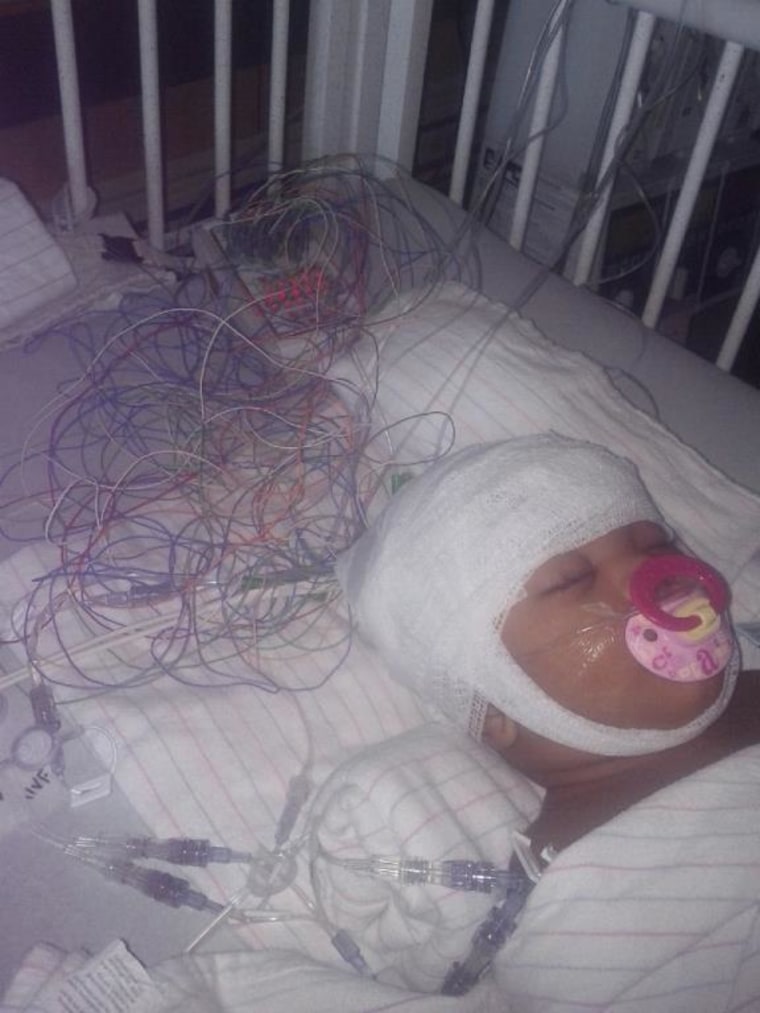 "Blood thinners ended up being more of a harm than help," Gonzalez told TODAY. "She suffered stomach bleeds, brain bleeds, seizure and a stroke. She had to have brain surgery — doctors opened up her head to release pressure of the blood."
On June 22, 2013, Jordan's family received a call that doctors had potentially found a matching heart for the transplant she was in need of. The following day, the 18-month-old was in surgery.
RELATED: Heartbreaking video sends powerful message about organ donation
"When they said the heart was good, my instant reaction was that my daughter would get a second chance at life," Gonzalez said. "But then on the flip side it took me about a second to realize that through our joy, another mother was grieving."
The surgery was a success: Today, Jordan is healthy, but will continue to take transplant medication for the rest of her life.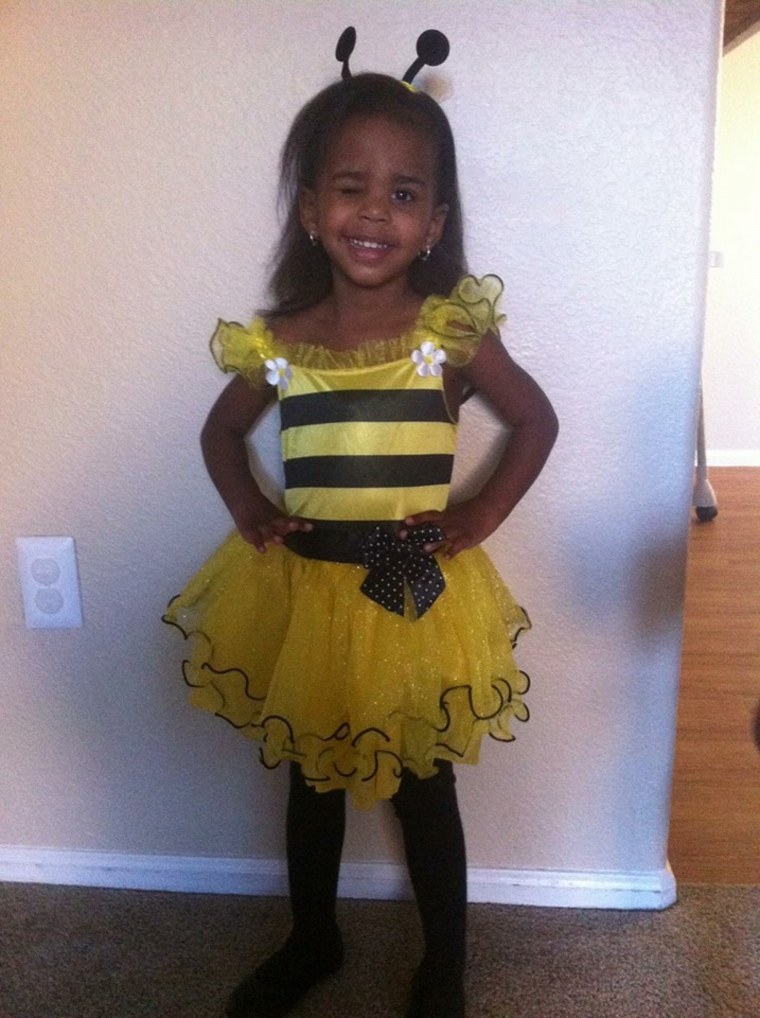 Meanwhile, Clark was skimming through Facebook notifications this past Thanksgiving, she was immediately surprised by what she had stumbled upon — the message Jordan and her mother sent back in 2013.
On Dec. 23, 2015, Clark received the "greatest holiday miracle" — a response back from Jordan and her mother that quickly kicked off this correspondence.
RELATED: 'Miracle baby' is out of this world cute in 'Star Wars'-themed photos
"I just looked at her and I knew," Clark told TODAY. "It got me through the holidays. Being able to sit there and text them and tell them to say to Jordan, "Merry Christmas" — that was insane."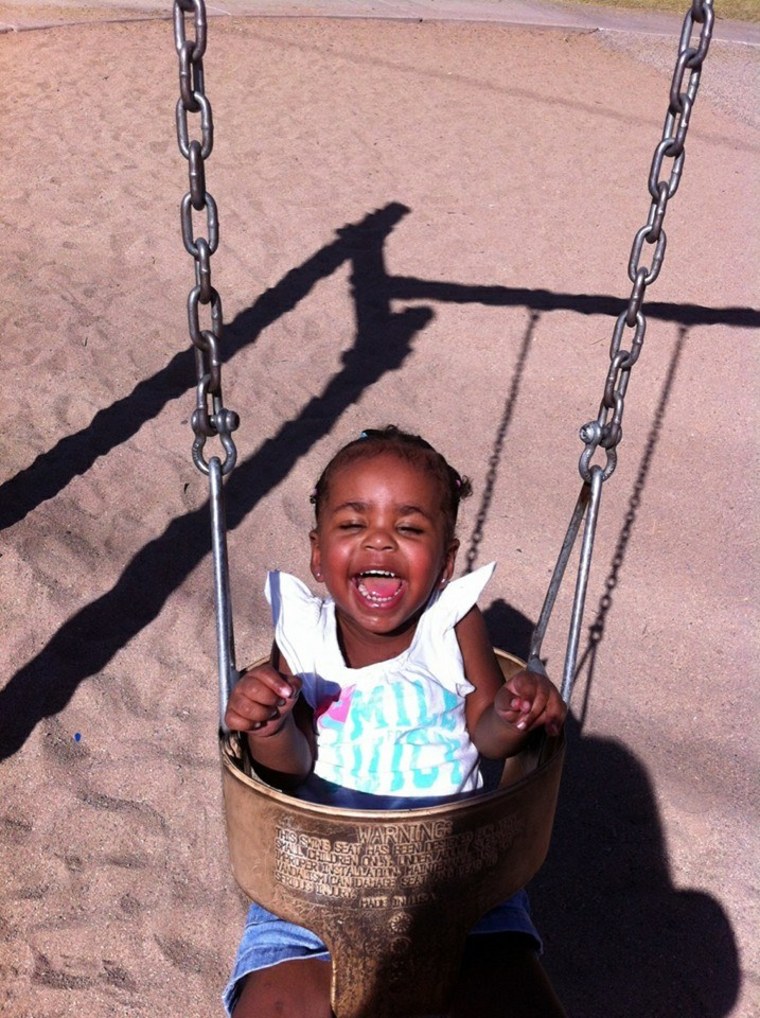 After that, the families started communicating more often and worked to determine a time when they'd finally be able to meet.
Before long, the big day arrived — Jan. 29, 2016. Clark traveled 5 1/2 hours from California to Arizona for the big day.
RELATED: Sergeant Matthew Whalen gets final salute before donating organs to veterans
"I think I was more anxious than nervous," she said. "Anxious to meet Jordan because she's absolutely wonderful. I was nervous when I first got out of my car and walked up."
But she had nothing to be nervous about. As soon as Jordan and Clark made eye contact, they ran toward one another and hugged as if they'd been family for years.
The moment that really changed Heather's life was getting to hear her son's heartbeat again. The emotion of it all left her speechless.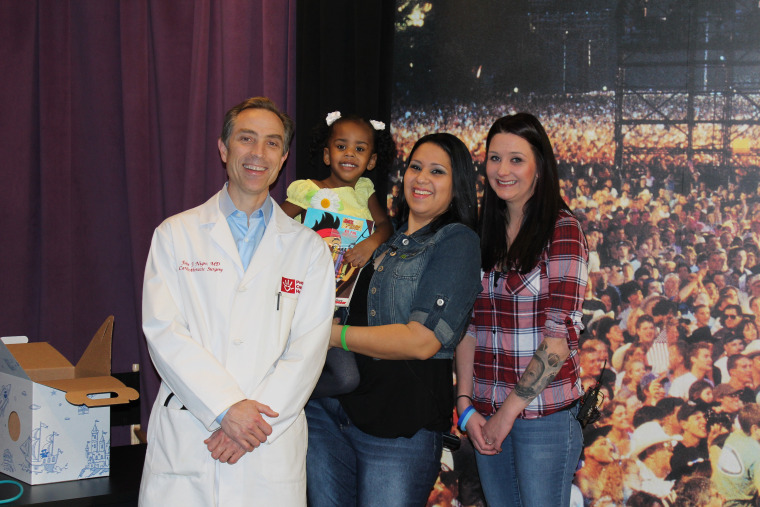 "It's indescribable," Clark told TODAY. "So many different emotions in one — happy, sad, depressing, wonderful, proud. If all those words could be molded into one, that's what it would be."
The joy has brought together both families seamlessly. They like to say that they're now "linked for life." Since meeting, they've made it their mission to raise awareness about the importance of organ donation.
RELATED: Baby gets life-saving liver donation from 'Star Wars' fan
"Right now, more than 122,000 people in the U.S. are waiting for a lifesaving organ transplant. Last year, more than 30,000 organ transplants were performed in the U.S.," a representative from Donor Network of Arizona told TODAY.
For more information on organ, eye and tissue donation, visit RegisterMe.org.