One day Stephen "Ste" Walker was visiting the hospital shop in Huddersfield Royal Infirmary in West Yorkshire, England, when a guy looked at Walker and said, "What are you still doing here? You look totally fine."
The encounter enraged Walker and he posted a Facebook rant that went viral, reaching more than 30,000 people and gaining the attention of British and American media.
"People are too quick to judge these days, just because I look normal and speak normal, that doesn't mean I don't have a major disability...to look at me I look like any normal guy my age, but that's because I want you to view me like that...look a bit closer tho, or ask me questions, and you will soon realize that I have a major illness," he wrote on Oct. 25.
The 24-year-old has been struggling with a severe case of Crohn's disease since 2012. Crohn's disease is a chronic inflammatory bowel disorder, which commonly impacts the small bowel and the beginning of the colon.
Walker's had more than a dozen surgeries, and is experiencing mild kidney failure, a blocked artery to his liver, and osteoarthritis thanks to his steroid treatments, among other problems.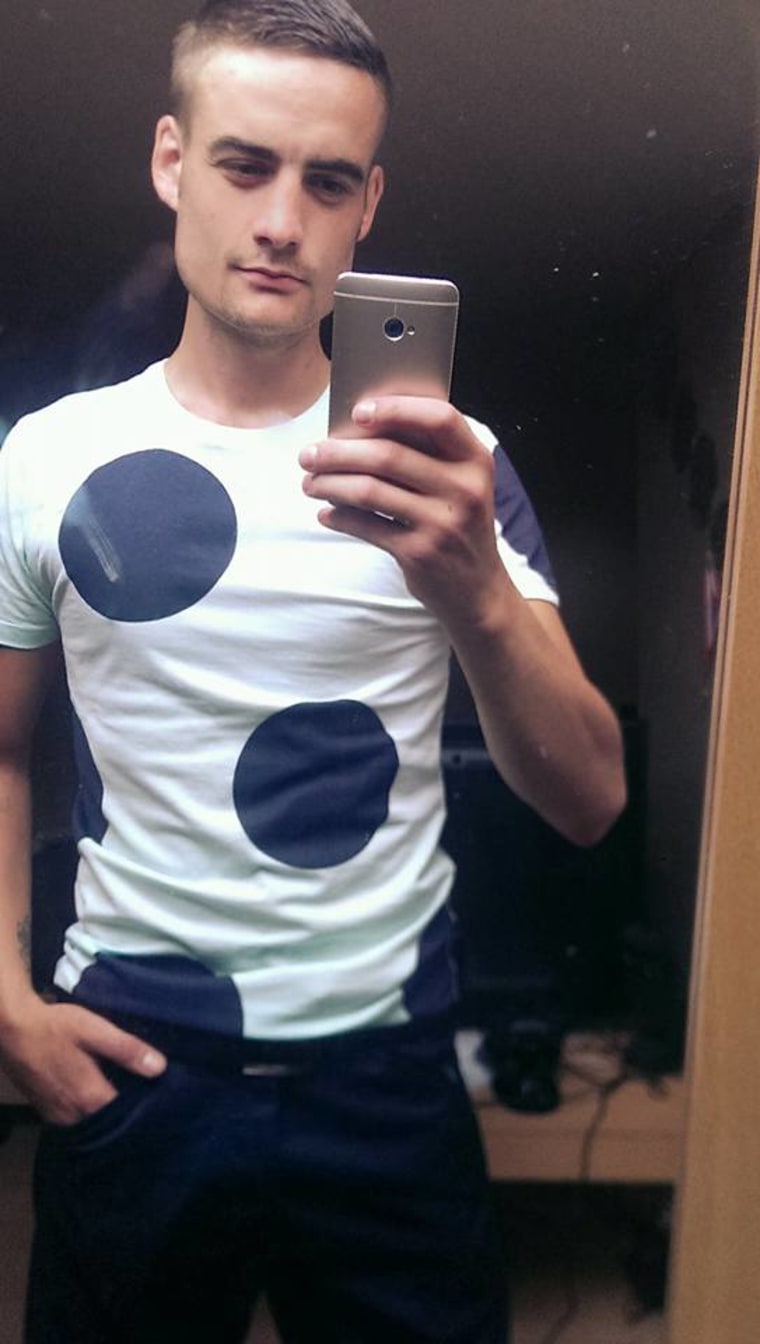 Yet, when people look at Walker, they think they see a perfectly healthy person.
'Why should we be ashamed?': Male model with bowel disease poses shirtless with ileostomy bag
The encounter in the hospital shop wasn't the first time an outsider mistakenly judged Walker — people constantly ask him why a healthy person uses a walking cane or parks in a handicapped parking space.
To counter this misperception, Walker detailed the hidden medical devices he's attached to, and posted pictures of what his body looks like when clothes are not there to cover the tubes, bags and scars.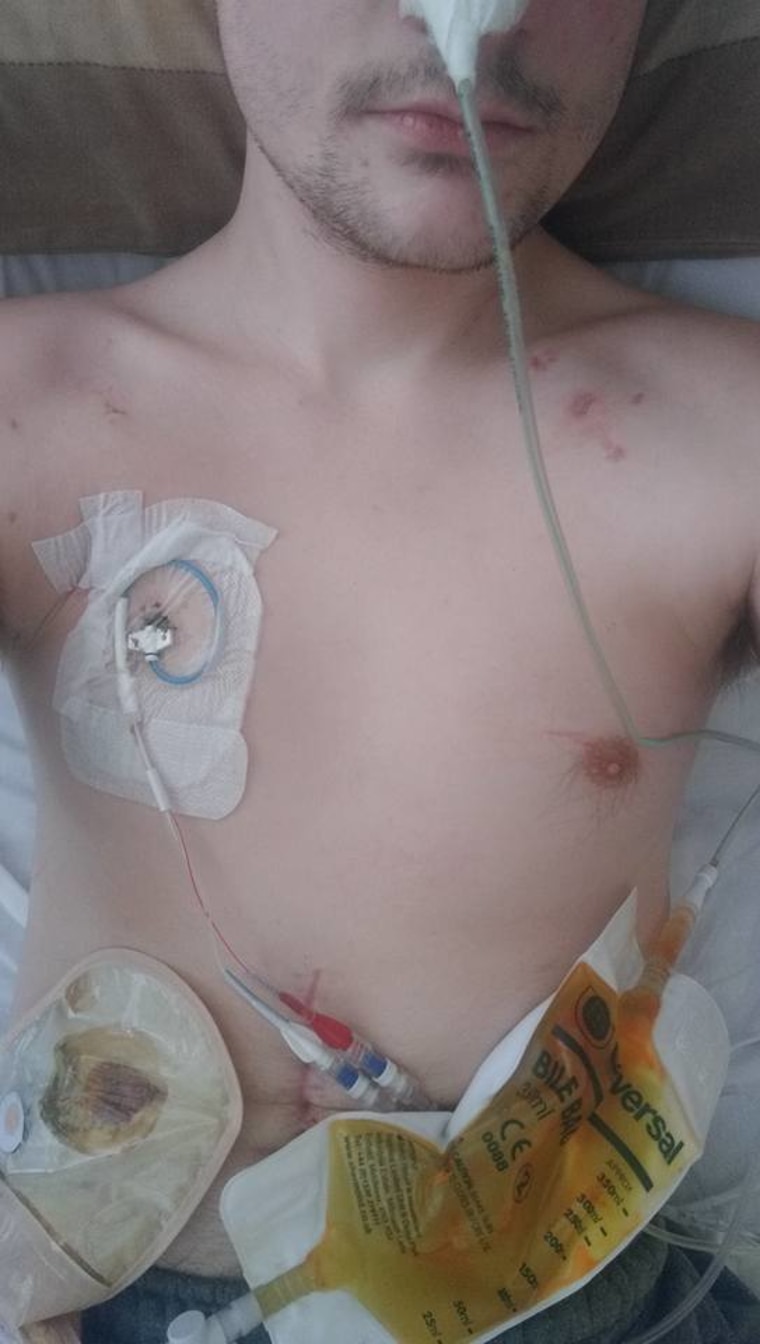 He has a Hickman line — a central venous catheter — to deliver his medications, a nasogastric tube in his nose to drain his faulty stomach, and a colostomy bag to collect his waste. In the past two years, he hasn't been able to eat or drink anything so he receives all his nutrients intravenously in what's known as total parenteral nutrition (TPN), liquefied nutrients for people who can't eat.
While Walker initially felt afraid to reveal so much about his poor health, he believed that it was important to educate others about hidden disabilities.
'I wasn't ashamed': Woman with Crohn's disease shows off colostomy bags in stunning photo
"Invisible illnesses need more awareness… everyone knows about cancer, but not every knows about Crohn's," he told TODAY.com via email. "I think the world needed to see it and the world needed to be taught, that I am a person, I have feelings."
Walker is shocked that his rant has gone viral, but he's glad that it might encourage people to think differently.
"Why should disability have a 'face'? I want people to just stop and think before they go ahead and judge," he said. "I want them to stop the snide comments and dirty looks and the abuse."
In the past 18 months, Walker has only spent four weeks at home. His expenses are mounting and a friend started a GoFundMe page to help offset the expenses. Those interested in donating can do so here.