Fans who caught Imagine Dragons' show at Madison Square Garden on Tuesday witnessed something extraordinary: Singer Dan Reynolds opening up onstage about his battle with depression.
Reynolds, 30, stopped midway through the band's hit song "Demons" to encourage audience members to seek help if they're struggling with mental illness.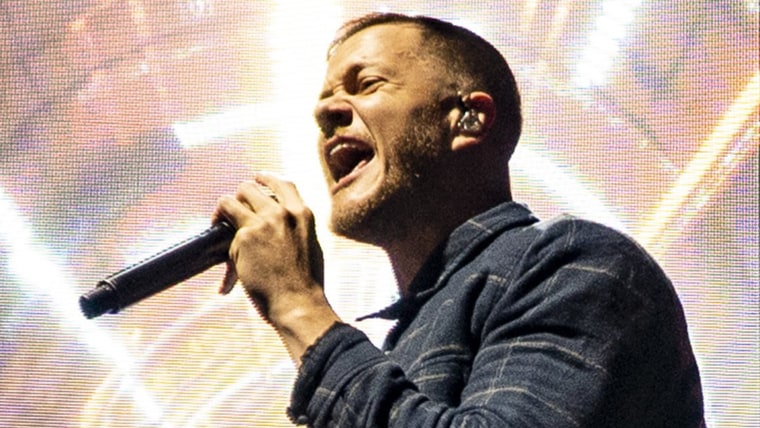 "We have a stigmatization in our society today that is hurting our youth, even killing our youth. We cannot hide the fact that we all need help. It is not a broken thing to be depressed," Reynolds told the crowd of more than 20,000.
The singer went on to say there was nothing shameful about suffering with depression or anxiety, nor needing to talk to a licensed mental health counselor.
"I have a therapist," he shared. "It does not make me broken. It does not make me weak. I was diagnosed with depression. It does not make me broken. It does not make me weak. There are many people out there tonight who are holding it into themselves, not talking to their friends, their parents."
The Las Vegas native, who has three daughters with ex-wife Aja Volkman, urged fans not to "hold it in" and to instead "talk to somebody" if they're feeling depressed.
"You are not broken. I understand the grayness. I understand the numbness. It gets better," he said. "There is light up ahead. And above all, your life is always worth living. Always. Always. Always. Always. You are not broken."
Some concertgoers shared photos and video of the powerful moment on social media, thanking Reynolds for his candor.
TODAY's own Carson Daly also shared a post praising Reynolds.
In July 2017, the singer opened up to the BBC about his years-long depression battle, revealing, "It came to a point where I didn't have an option. It was lose my family and lose my life, or seek help."