Who doesn't love a little pampering at the spa every so often? A good massage or facial can do wonders with stress levels, skin woes and sore muscles.
There are thousands of places in the world to kick back, relax and receive one of these treatments, but a few beauty salons are trying out some new techniques.
"Spa savvy guests are willing to go to greater lengths for skincare," Angela Portella, spa director at the Guerlain Spa in the Towers of the Waldorf Astoria New York tells TODAY.com. "Facial menus have evolved to provide guests with immediate results and we've even seen innovative and extensive treatments become popular in the massage sector."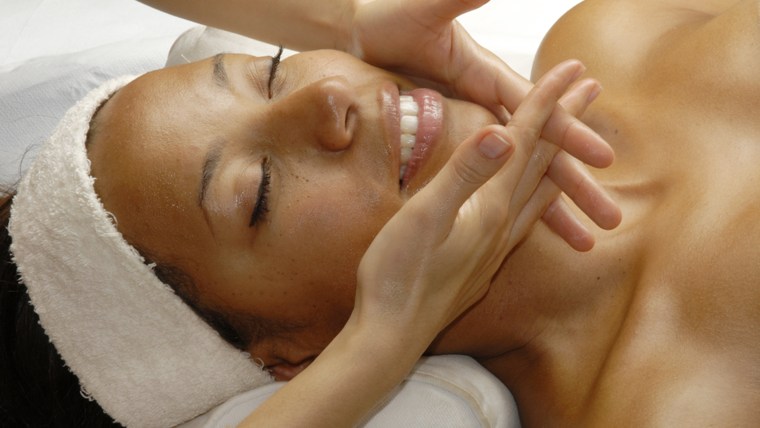 RELATED: Too slimy? Live, crawling snails used in Japanese facials
"Spas are a wonderful place to experience what's on the leading edge in the beauty industry and to try out the same red carpet treatments celebrities receive for their flawless skin," Shizuka Bernstein, Owner and Lead Aesthetician of Shizuka New York Day Spa, who created the Geisha Facial. "In this way celebrity beauty can be accessible for everyone."
There is scant scientific proof that any of the non-medical techniques really give you smoother, tighter skin, no matter what they claim. But you are likely to at least enjoy the pampering.
From bird poop facials to some of the more expensive options that include a face full of 24-carat gold, here are eight of the wildest beauty treatments currently on the market.
Thai Face Slapping
Getting slapped seems more like a punishment than a luxury, but one Thai masseuse in San Francisco swears her face slapping and massage boxing have health benefits.
"It brings out your hidden beauty potential without invasive procedures," reads the website. "One of the most amazing things about this treatment is that you'll see the results immediately after your treatment is done."
A session includes pinching and working the skin with light slaps that apparently shrink pores and remove wrinkles.
Fish Pedicure
A trend that started in the Middle East, fish pedicures have become wildly popular all over the world, with celebrities even testing the waters. Just like a normal pedicure, your feet go in a tank; only they're filled with garra rufa fish, which eat dead and callused skin.
However, there are warnings the fish carry diseases and can make you ill and the practice has been banned in many states in the United States, so be cautious about spas offering the service. However, it's still common in other parts of the world.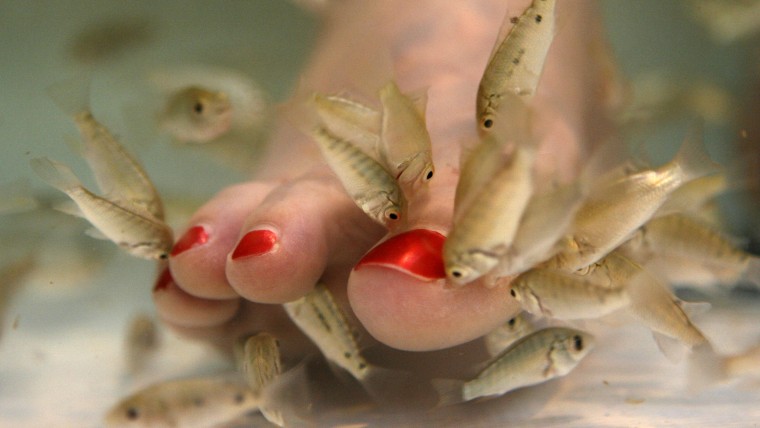 Fanny Facial
Who says just your face needs pampering? A New York City Spa called Smooth Synergy is known for their "Fanny Facial," which "uses Microcurrent Therapy through a series of positive and negative compressions" to lift and tone the derriere.
Just like a face treatment, this service is meant to rid your bottom of bumps and lumps for a baby-soft bum.
RELATED: Should women shave their face? Here's why some beauty experts vote yes
Bird Poop Facial
They say having a bird poop on you is good luck, so why not up your chances and get a facial instead? No, this beauty treatment doesn't take place in the sewer, but rather an upscale Japanese spa in Manhattan.
Shizuka's Geisha Facial "uses traditional and natural Japanese ingredients to soften, brighten and nourish the facial complexion," according to their website. "The most crucial ingredient in these unique facials is uguisu no fun (powdered nightingale droppings)."
The unique ingredient is said to help remove makeup, brighten and heal skin.
Solid Gold Facial
Sure you feel like a million bucks after a day at the spa, but now you can literally put your money where your mouth is.
Mar-a-Lago in Palm Beach offers their 24-carat gold facial where patrons can have their entire bodies painted in gold. Not only will you be glowing during the treatment, but its said to also prevent cellulite and signs of aging.
RELATED: Watch Al Roker and trip winners get a 24K gold facial in Abu Dhabi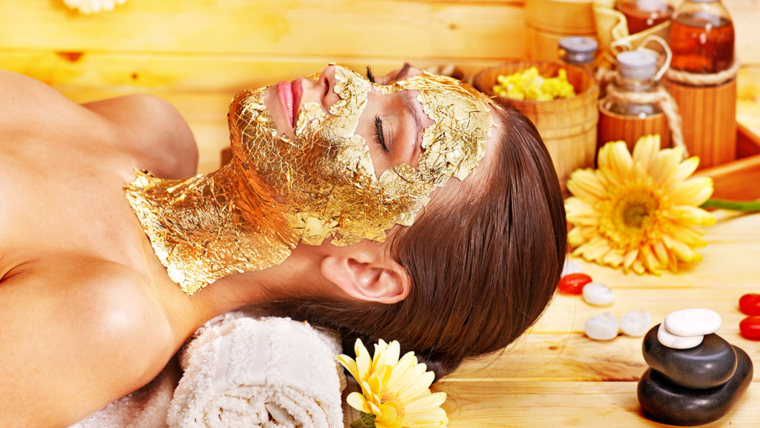 Vagina Steaming
Though it's been used in Central and South America for centuries, "chai-yok" or vagina steaming became popular after Gwyneth Paltrow raved about it on her blog.
The "Mugwort V-Steam" at Tikkun Spa in Los Angeles works by sitting on a "mini-throne" as a combo of infrared and mugwort steam is used.
The treatment is said to ease anxiety and help with irregular periods, vaginal cysts, yeast infections, hemorrhoids, scarring from childbirth and hysterectomies, and even infertility.
However, gynecologists scoff at the claims and warn that women should be cautious about steaming their privates.
Vampire Face-lift
Yes, this treatment looks as terrifying as it sounds.
Brought into pop culture by Kim Kardashian who filmed herself getting the noninvasive procedure for her reality show, the rejuvenation technique takes your own blood, in the form of platelet-rich plasma (PRP), and injects into areas where you want the skin to lift.
Another warning: The Food and Administration has not approved use of PRP for cosmetic purposes.
Related: Kim Kardashian in hot water with FDA over morning sickness drug tweet