Actor Ben Stiller revealed Tuesday that he was diagnosed with prostate cancer in June 2014, when he was 48 years old.
"It came out of the blue for me. I had no idea," Stiller, now 50, told SiriusXm's The Howard Stern Show, as reported in US Weekly. "At first, I didn't know what was gonna happen. I was scared."
Following the Stern interview, Stiller published an essay on Medium, "The Prostate Cancer Test That Saved My Life."
"I got diagnosed with prostate cancer Friday, June 13th, 2014," Stiller wrote. "On September 17th of that year I got a test back telling me I was cancer free. The three months in between were a roller coaster ride with which about 180,000 men a year can identify."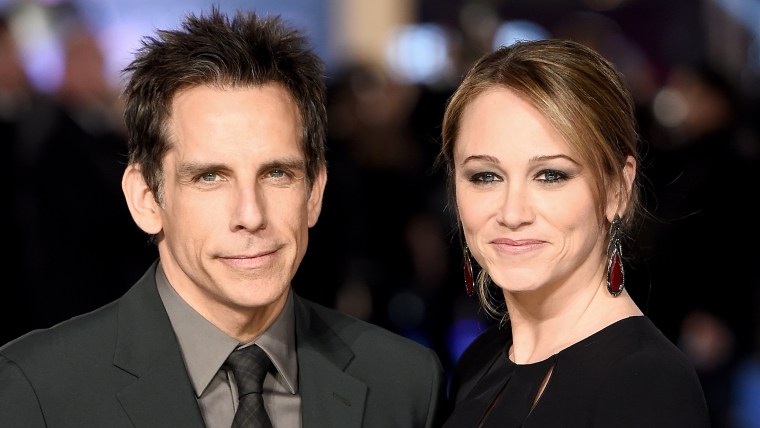 According to the American Cancer Society, other than skin cancer, prostate cancer is the most common cancer in American men. The organization estimated there will be about 180,890 new cases of prostate cancer in 2016, and 26,120 deaths from prostate cancer.
About one in seven men will be diagnosed during his lifetime, and it's more common in older men. The average age at diagnosis is 66.
RELATED: More chemo equals longer life for some prostate cancer patients
The good news is that prostate cancer is treatable. A recent controlled study comparing three different approaches to prostate cancer (radiation, surgery, watchful waiting) found all treatments are equally effective.
Stiller decided to share his experience to for a specific reason: "I wanted to talk about it because of the test... I feel like the test saved my life," he told Stern.
"As I learned more about my disease... I was able to wrap my head around the fact that I was incredibly fortunate. Fortunate because my cancer was detected early enough to treat. And also because my internist gave me a test he didn't have to," Stiller wrote.
RELATED: Shannen Doherty's breast cancer has spread: 'The unknown is the scariest part'
The test he's referring to is the prostate-specific antigen (PSA) test, which measures the level of PSA, a protein produced by cells of the prostate gland, in a man's blood. According to the National Cancer Institute, the blood level of PSA is often elevated in men with prostate cancer, and the test was approved by the FDA in 1986.
However, a number of benign conditions can cause a man's PSA level to rise, which is one reason the test is considered controversial. Many doctors and organizations recommend yearly PSA screenings for men, beginning at 50 years old. The influential U.S. Preventive Services Task Force recommends against PSA screenings because it may lead to over-diagnosis.
"The PSA test is a powerful tool that has to be used and interpreted in the right way," said Dr. Edward M. Schaeffer, Stiller's surgeon, and chair of urology at Northwestern University Feinberg School of Medicine and Northwestern Medicine. "Whether or not to get the test should be a shared decision-making process with a man and his doctor."
In Stiller's case, after his doctor noted rising PSA levels, it lead to an early diagnosis, and today he is cancer free.
"Without this PSA test itself, or any screening procedure at all, how are doctors going to detect asymptomatic cases like mine, before the cancer has spread and metastasized throughout one's body rendering it incurable?" Stiller asked.
"It's not a simple yes or no," whether to be tested, warned Schaeffer. "It's a process between you and your physician — come up with a plan and follow it over time. Set up a long-term strategy with your doctor."
Stiller told Stern he will continue being screened every six months: "I'm taking my PSA test to make sure I'm clear."
For more information on prostate cancer, visit the National Cancer Institute.