In honor of "National Wear Red Day," the women of TODAY got their blood cholesterol levels checked on the show — along with a lesson in heart health.
As Savannah Guthrie, Natalie Morales, Hoda Kotb, Tamron Hall and Weekend TODAY's Dylan Dreyer and Sheinelle Jones waited their turn to have blood drawn, NBC chief medical editor, Dr. Nancy Snyderman explained why women need to get their cholesterol earlier than they expect:
"The recommendation now is that every 20-year-old should get her cholesterol done and then you have a baseline for the rest of your life," Snyderman said.
Cholesterol isn't the only number to know when it comes to heart disease; women should also know their blood pressure, blood glucose and body-mass index (BMI). And women need to understand the warning signs of a heart attack, because they often mistake symptoms for influenza or some other illness.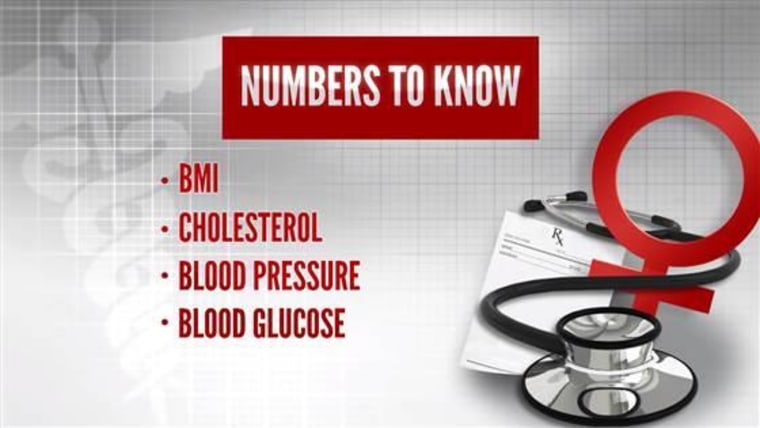 The American Heart Association provides a list of heart disease risk factors for women:
Smoking: currently there are 19 million women (13%) who smoke.
High blood pressure: The association considers measurements that are lower than 120/80 mm Hg to be normal and currently 42 million women (32%) have high blood pressure higher than that.
High blood cholesterol: Current guidelines don't specify a particular cutoff. Cholesterol level is taken into consideration with several other risk factors to determine overall risk of heart disease. That said, currently 55 million women (45%) have total cholesterol over 200 mg/dL; 18 million (14%) have over 240 mg/dL
Diabetes: In the U.S., there are 11 million women (8%) who have been diagnosed with diabetes, and estimates suggest there are another 3 million (2%) are undiagnosed. Added to that there are 34 million (28%) have pre-diabetes
Being overweight or obese: Nationally, 78 million women (65%) are overweight or obese
Physical inactivity: AHA recommends engaging in at least 150 minutes of moderate or 75 minutes of vigorous aerobic leisure-time physical activity per week (or an equivalent combination). Along with that women are advised to engage in strengthening physical activity at least twice a week. Only 17% of US adult women achieve this weekly goal.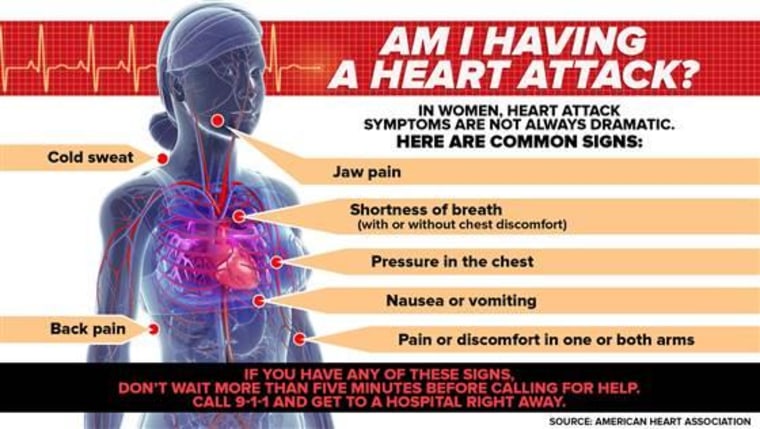 Savannah Guthrie wondered whether she'd inherited a higher than average risk.
"My dad had a heart attack," Guthrie said. "I was 16 and he was 49 years old. He passed way."
"So that's part of your gene pool," Snyderman answered. "Yeah, it matters.
Natalie Morales knows she, too, may be at risk.
"My dad had a stroke at 51," she said. "High blood pressure. I know those are my risk factors."
Read Natalie's post about the heart condition she needs to get checked out.
Snyderman, turning to Tamron Hall, noted that race can play a role.
"You are African American, which is a risk factor," Snyderman said. "Do you know what your cholesterol numbers are."
"I don't remember the number," Hall responded. "But I know my doctor said at the time that I was OK."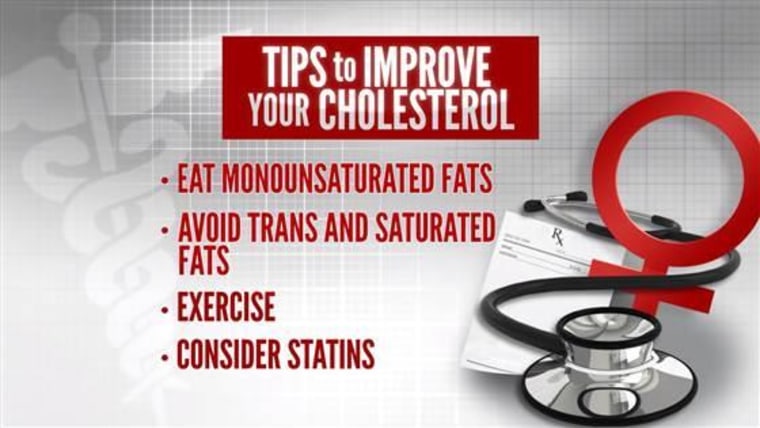 And the results?
Hoda, Natalie, Dylan and Sheinelle all had cholesterol levels within optimal range, which means:
HDL "good" cholesterol is 52mg/dL (optimal is 60 and above). At that level, a person is not at increased risk for heart disease. But it's not protective either. Bottom-line: Increase HDL for extra protection through diet and exercise. Low HDL can be genetic too, but this is where eating healthy fats and exercise can make a difference.
Erica and Tamron had similar results:
Both of their HDL "good" levels were high, which means it's protective against heart disease. Both of their total cholesterol levels were a little above 200 but that could be misleading because their "good" cholesterol is so high. Both had slightly elevated LDL or "bad" cholesterol levels. They were in the "near optimal" range, but ideally they should aim for that number to be below 100.