It happened. Donald Trump won, and whether it's your dream come true or worst nightmare, there is a lot of in-your-face reaction. Television and radio have non-stop coverage, the stock market is plunging and your friends are posting rants on Facebook.
Your heart is in your throat and you want to either obsessively check your phone and feeds or dive under the covers.
But there are some good ways to deal with election stress, experts say, and you can even channel your anxiety into positive behaviors. Here's how:
1. Do something healthy
Obsessive election behavior is like any other compulsive disorder, said psychologist Dr. Jeff Temple of the University of Texas Medical Branch in Galveston.
"One of the things we do with quitting smoking is if you want to smoke, you have to walk around the block and you can only smoke in the corner of your yard," Temple said.
You can go check the latest news, or add that clever riposte on Facebook, but not the minute you want to.
"If you do, you have to do something healthy first. You have to walk to the store. You have to call a friend you haven't talked to in a while and you cannot talk politics," Temple advised.
The American Psychological Association has similar suggestions: "Take some time for yourself, go for a walk, or spend time with friends and family doing things that you enjoy."
RELATED: Watch this soothing GIF that will help you relax in minutes
2. Reduce your exposure
It may be hard, but most experts agree it can be good to cut back on media in the days following an election. "Limiting our exposure to the 24-hour news cycle and social media feeds is helpful," Temple said.
"We want to stay informed and we want to keep track of it but it doesn't do any good from a stress perspective to keep on the 24-hour cycles. That's over-informed and that is not healthy."
You can fix your social media feeds, also, noted Ken Yeager, director of the Stress, Trauma and Resilience Program at The Ohio State University Wexner Medical Center. "A lot of people don't understand that all of the feeds that they get on social media are based on their preferences and their likes. You can sign onto the internet anonymously. All of those tracking preferences go away." Facebook lets you opt out of getting political ads and if you are getting feeds from, say, a political site, you can ask to not see those posts by clicking in the upper right corner.
3. Don't argue
It's pointless, really. "At the end of the day I am going to have convinced myself that I am right and the other person is going to have more certainty that he or she is right," Temple said.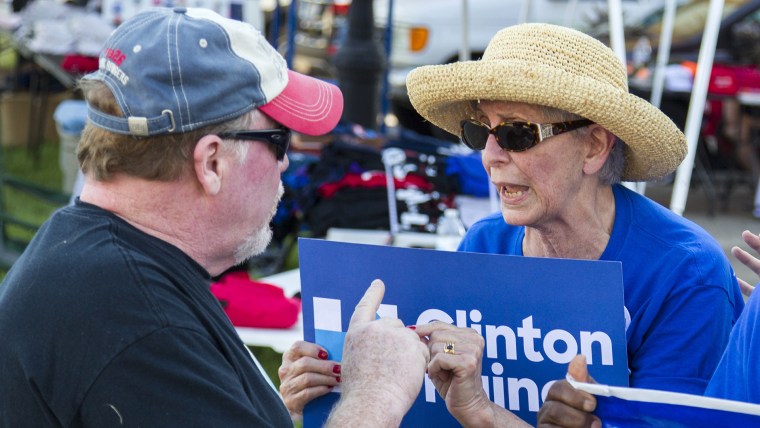 And if it gets personal, back off, advisedEmanuel Maidenberg, clinical professor of psychiatry at UCLA's Semel Institute and David Geffen School of Medicine. "The purpose of such discussion is to express and exchange points of view — not to win. Be the first to de-escalate," he said.
Temple says it's OK to drop some relationships. "That is how you know which friendships last," he said. "Some of the relationships we have on Facebook are pretty superficial."
For kids, the election arguments can be a way to teach better behavior, said Yeager. "It's fascinating to use examples of this is a way to not be civil," Yeager said "This is a great teaching tool. Words matter."
4. Take a breath
It may be a cliché, but mindfulness exercises really do work. Meditation Society founder Sharon Salzberg has some election-specific advice on her website ; she and other therapists can take you through some mini-meditation exercises at the 10 Percent Happier website.
5. Accept
"It's going to take some time." Temple said. "Compare it to grieving."
Just as there's a process to grieving, there's a process to accepting unwelcome elections results, Temple says.
"The best thing we can do is accepting the results and figuring out a way to channel that energy into something positive — local politics, volunteering," Temple said. "Accept that there is going to be some post-election misery."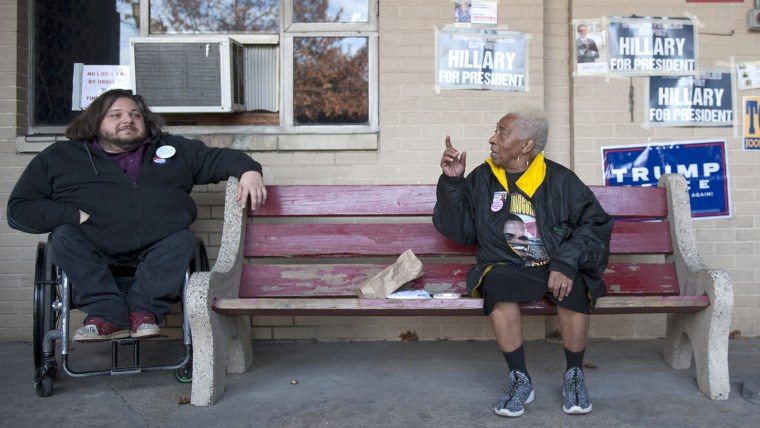 And what about the upcoming Thanksgiving holiday? How will you cope with your crazy uncle who's sure the world will end now that the "wrong" candidate won?
Temple admits he's cheating.
"My wife and I, we are going to Jamaica. We are doing an all-inclusive vacation to Jamaica for this very reason," he said. "We love our family but sometimes it is about avoiding and avoiding that stress."