In September 2016, Allyson Fuller noticed her daughter, Anna Grace, stumbling. She thought the 2-year-old girl was just being clumsy and wanted to be held more. But then Anna Grace developed frightening new symptoms.
"She would shake really bad at night like it was a seizure. But she would talk to me so I knew it wasn't a seizure," said Fuller, 25, of LaGrange, Georgia. "Her eyes would shake and her voice would shake. I thought, 'That's not my kid.' That's why I took her to the pediatrician."
Anna Grace went to the hospital where doctors conducted an MRI of her brain and spinal cord. They didn't see anything, but Fuller was uneasy. There had to be a reason for the odd symptoms.
Doctors transferred Anna Grace to Children's Healthcare of Atlanta Scottish Rite Hospital. Soon after, she was diagnosed with opsoclonus-myoclonus syndrome (OMS), an extremely rare inflammatory neurological condition — affecting just 1 in a million people worldwide.
According to the National Organization for Rare Disorders, OMS is usually caused by a tumor. Symptoms include what doctors refer to as "dancing eyes, dancing feet," or rapid and random eye movement, and an unbalanced walk. It can also result in sleep, behavior and language problems. In just two weeks, Anna Grace went from walking to crawling to being unable to move.
"It was real scary," Fuller said. "She just wanted to play. She couldn't understand why she couldn't walk."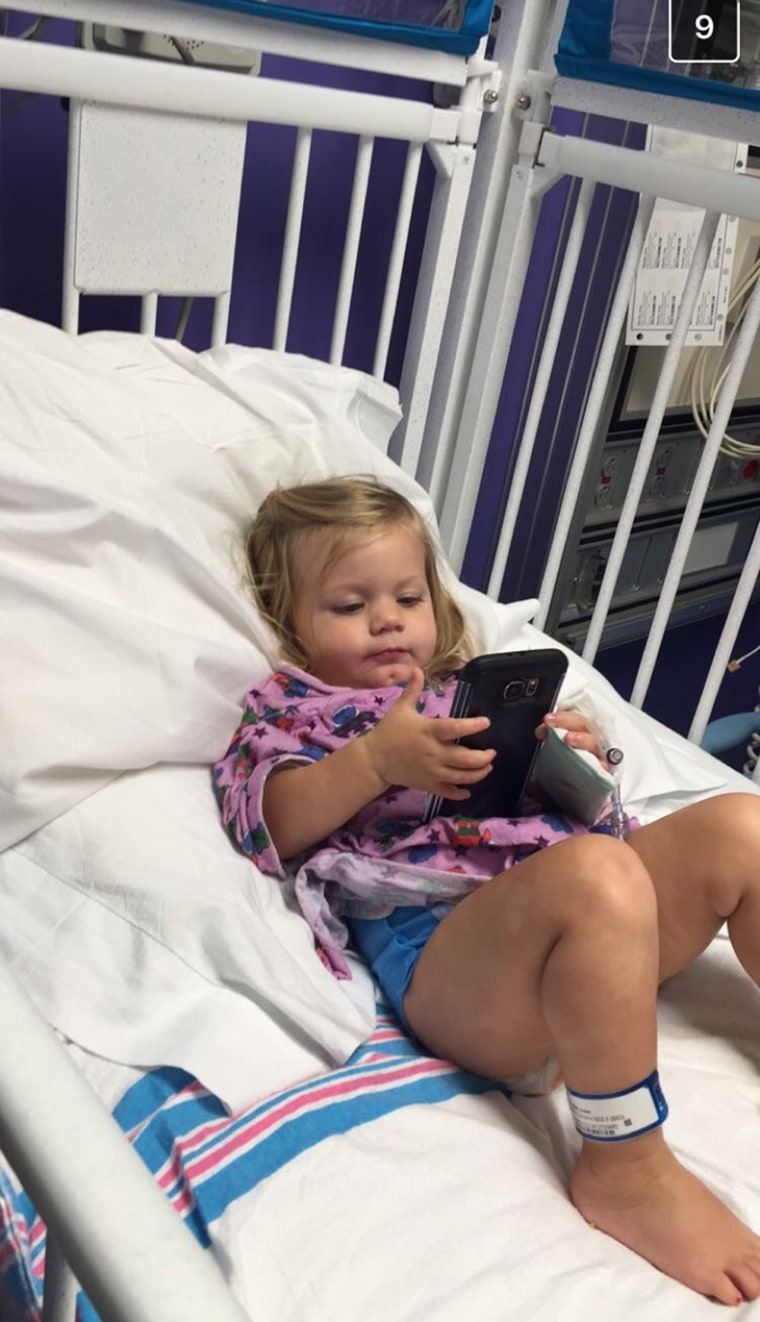 Doctors were unsure what caused the OMS, so they conducted a second MRI of Anna Grace's spine and brain. During it, the MRI inadvertently captured an image of her kidney. That accident saved Anna Grace — doctors spotted a mass the size of a tangerine on her left kidney.
"If they would have never scanned her again they would have never known about the cancer," Fuller said. "Luckily, we caught it just in time ... If they would have gone any longer without removing the tumor it would have spread."
Anna Grace had a neuroblastoma, a tumor of embryonic nerve cells. Doctors at the Aflac Cancer and Blood Disorders Center of Children's Healthcare of Atlanta removed it, her left kidney and an adrenal gland, and gave Anna Grace a round of steroids to treat the OMS.
Even though the little girl disliked being stuck in a crib or a wheelchair she was a perfect patient. Every time a nurse took her blood, she'd say, "Good job."
"She loves attention," her mom explained.
Because the doctors removed all the cancer, Anna Grace didn't need chemotherapy. And in less than a month, she was walking again.
"The doctors were pretty shocked," said Fuller. Since then, Anna Grace's recovery has been amazing. There are no signs of cancer and her symptoms improved. The spunky toddler is in preschool and loves playing with her dolls and going to dance class.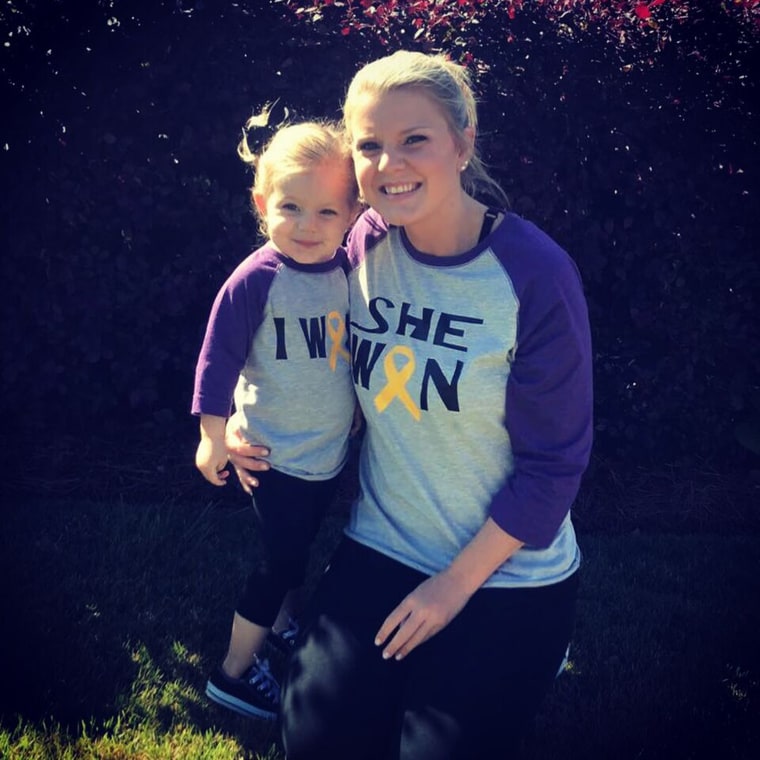 "She is a very strong-willed toddler and brave," said Fuller. Fuller wanted "to celebrate" her daughter being cancer-free for a year, and with the help of a friend, snapped pictures of her daughter's joy.
"It's amazing," Fuller told TODAY. "The cancer shouldn't come back."