Madeline Domian remembers how sick her Aunt Kathi looked when she would visit her in the hospital.
"I didn't think anyone would ever want to be that sick, especially kids, because all they want to do is play and have fun," Madeline, 10, told TODAY.com.
After her aunt — Kathi Reinhold, aka "Katiedo" — passed away on Sept. 1 from gastric cancer at 65 years old, Madeline came up with the idea to create chemotherapy kits for kids fighting cancer.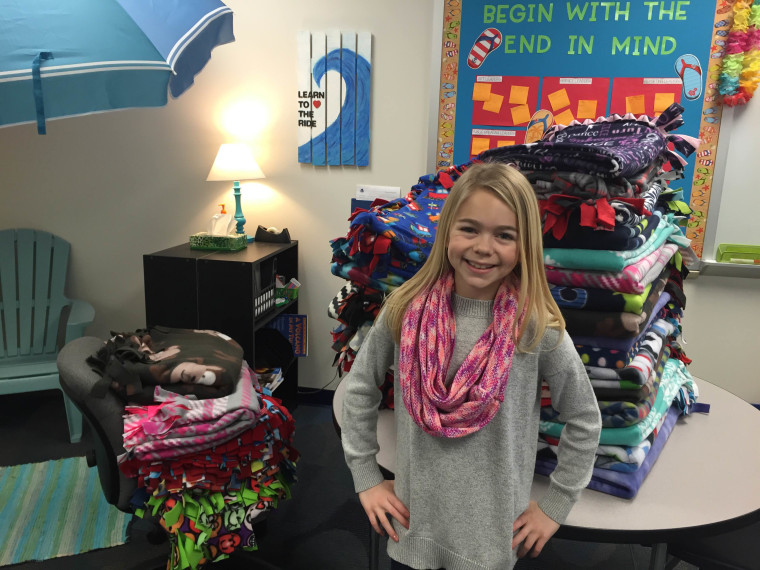 Her school, Stanton Elementary, in Fenton, Missouri, even embraced the idea. On Jan. 15, Madeline held an assembly where she presented a PowerPoint presentation to the entire school. She described her tight-knit relationship with her aunt, and explained her efforts — and how students could help.
RELATED: 9-year-old girl starts nonprofit 'Heaven Sent It' to help grieving children
"We had no idea Maddie wanted to do something so big, but we're incredibly proud of her," Michelle Domian, Madeline's mom, told TODAY.com.
Madeline came up with the idea to hold a contest between the grades to see who could collect more items. Students in kindergarten through second grade are in charge of comfort items, such as socks and blankets, while third-, fourth- and fifth-graders are focusing on activity items, such as colored pencils and games.
In the kit, she's also including items — such as gum, mints and lotion — to help kids cope with the side effects of chemotherapy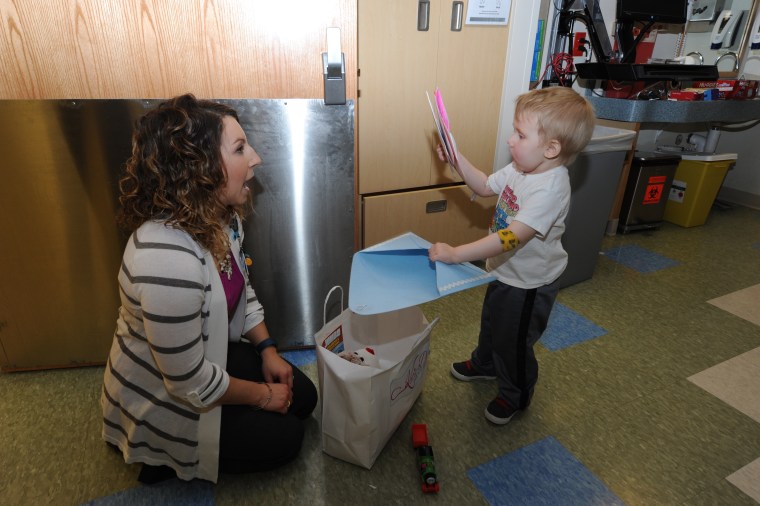 "Kids at my school love to be happy, so the fact that we're making other kids happy makes them happy," Madeline said.
Madeline and her schoolmates assembled 50 Katie-Do Kare Kits 4 Kids, and she dropped them off at St. Louis Children's Hospital on Friday.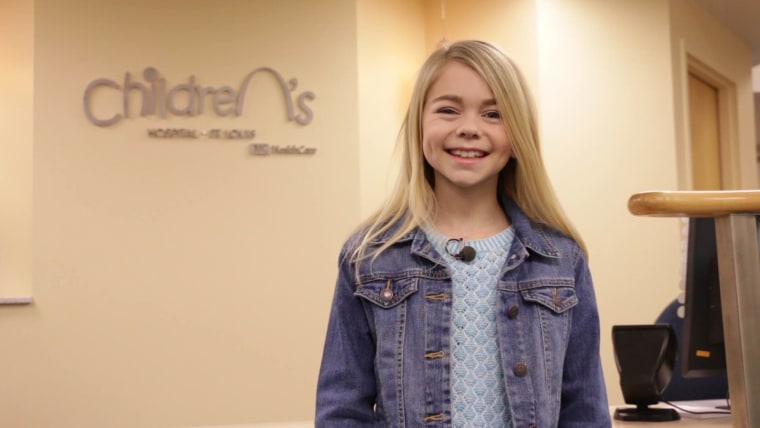 Kinsey Siadek, a 17-year-old girl with osteosarcoma, was so excited and surprised to receive a kit.
"Some of the items came at a time where I really needed them," Siadek told TODAY.com. "I was just talking to my mom about how I desperately needed to cut my nails."
RELATED: Confetti Foundation throws birthday parties for sick children — 790, to be exact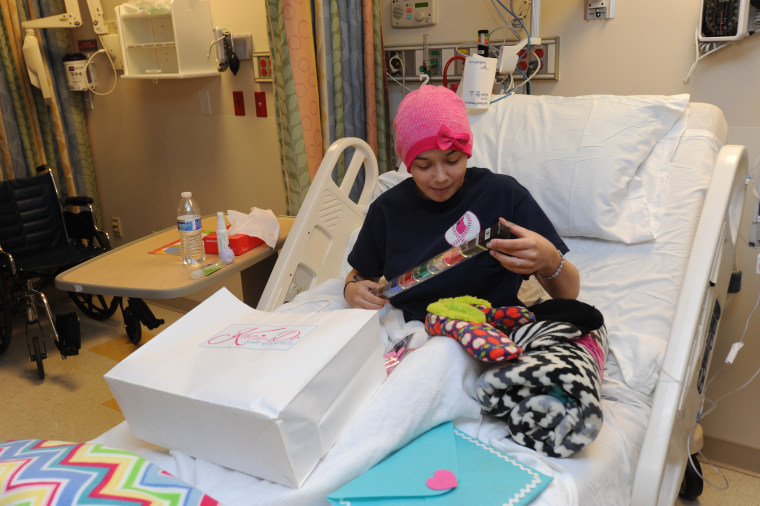 The blanket was her favorite item, but she's been getting the most use out of the hand sanitizer.
"Knowing that the blanket was handmade gives it an extra special meaning," Siadek said. "I can't believe a young girl did this out of the goodness of her heart."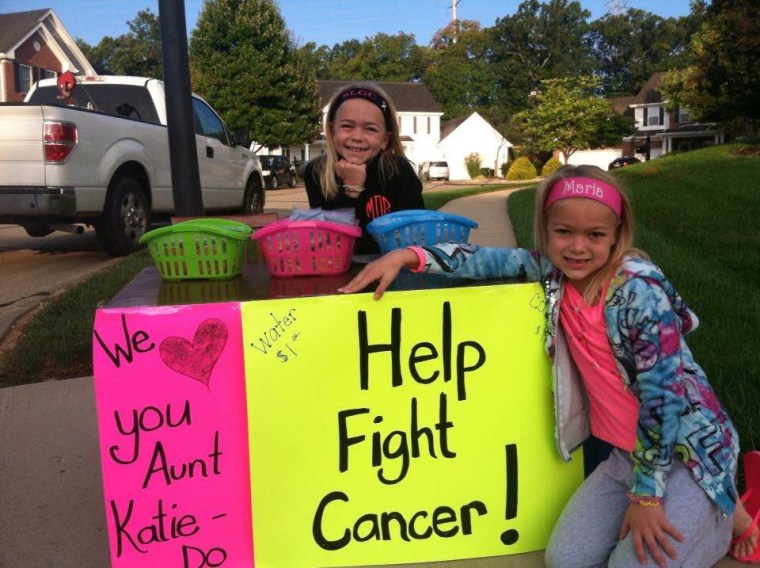 When Kathi Reinhold was first diagnosed in September 2013, Madeline and her 8-year-old sister Maria started selling cookies to donate funds to the American Cancer Society. But once she passed away, Madeline wanted to do something bigger in honor of her special aunt.
Even though her school's contest ends in a couple weeks — with a kickball tournament as the prize — Madeline plans to continue creating kits on her own using the money she's raising with her online fundraiser.
"I'm hoping to make kids with cancer smile and realize that other people care about them and believe that they can fight and win," Madeline said. "I know I believe in them."