/ Source: TODAY Contributor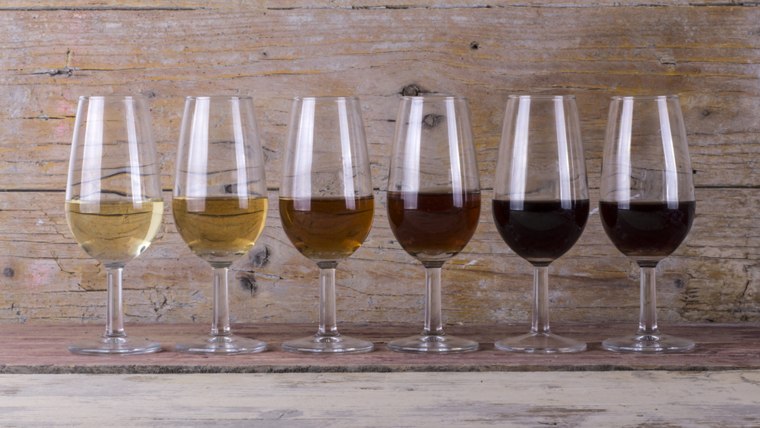 Sherry. Port. Madeira. Vermouth. Their very names may evoke dapper gentlemen puffing cigars or great-grandmothers perched in dusty parlors, but these delicious fortified wines are perfect for your holiday meal from appetizers like shrimp cocktail with sherry to desserts like pumpkin pie with port. Don't be intimidated, we've got you covered with an easy guide for which fortified wines rock with every food on your holiday table.
First here's a little primer: A fortified wine has a higher alcohol content than regular wine because of the addition of a spirit. For example, sherry is a fortified wine that's made with white wine and brandy.
They're making a comeback in some of the best restaurants in the country where sommeliers are pouring the world's great fortified wines with everything from soup to nuts, literally, to demonstrate their fascinating versatility.
By tearing a page from their pairing playbooks, you can up your wine game with ease this season and make your holiday feasts that much jazzier—not to mention boozier. Keep in mind that fortified wines are just that because their alcohol percentage is strengthened by the addition of a spirit, so a proper serving is two to three ounces per glass—about half that of table wine. The lighter, drier styles should be chilled, while their fuller, sweeter counterparts fare best at the cool end of room temperature.
Here, a step-by-step guide to how to pair fortified wines with your holiday meal.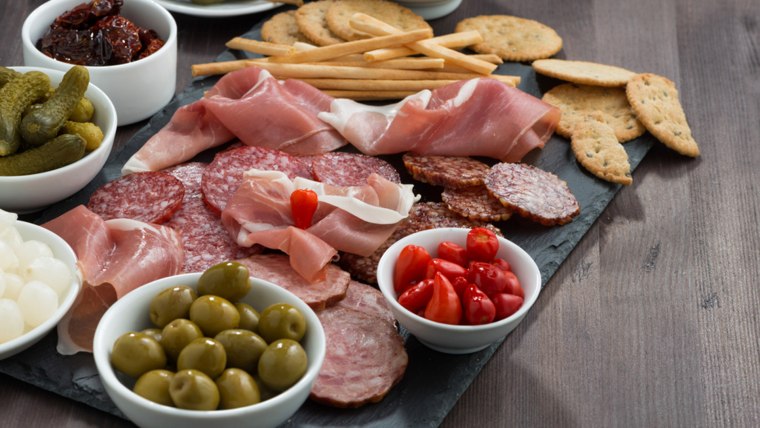 Appetizers
If you're serving cured meats, cheeses, shrimp cocktail or oysters...try Fino Sherry
As many fortified wines are aperitifs by definition, you can hardly go wrong with a classic cocktail spread of cured meats, hard cheeses, nuts, olives, and so on. Take the ultimate companion for tapas, Fino Sherry. Light, ultra-dry and almost savory with "almond, olive, and briny notes," it's also complemented by cold seafood like shrimp cocktail, explains Deborah Hansen, chef-owner of Boston's Taberna de Haro—especially the subtype called Manzanilla, which she says "smacks of the fresh ocean breeze" alongside oysters.
If you're serving other salty foods...try White Port or Red Vermouth
But if a little effervescence spells festivity to you, try serving fruity white Port or red Vermouth mixed with tonic or seltzer and garnished with an orange slice to accompany salty nibbles, as is customary along the Iberian Peninsula.
If you're serving grilled shrimp or steak tartare...try Red Vermouth
Less traditionally, that same red Vermouth—an aromatized (that is, botanically-infused) wine originating in Italy not as a mixer but for sipping over ice—has the assertive bittersweetness to "stand up" to the likes of grilled shrimp or steak tartare, as Dean Hurst, director of spirits at Bern's Steakhouse in Tampa, Florida, observes.
If you're serving squash soup, a creamy soup, or a roasted squash salad with nuts...try Madeira
Meanwhile, "the strong acidity" of Portugal's driest Madeiras, made with the Sercial grape, plays well with earthy-sweet ingredients, according to Dev Ranjan, a sommelier at Eleven Madison Park in New York City: "An earlier course of roasted pumpkin or squash salad with hazelnuts or pecans would probably be ideal." Similarly, a squash bisque or other creamy soup would mesh with the quirky, refreshingly medium-dry style of a good-quality Rainwater Madeira, says Michaël Peltier, head sommelier at Houston's Hunky Dory.
Note: Off-dry white Vermouths aren't often drunk straight, though Kat Hamidi, founder of Washington, D.C.'s Capitoline Vermouth, says that's changing thanks to artisanal brands that are "full of character."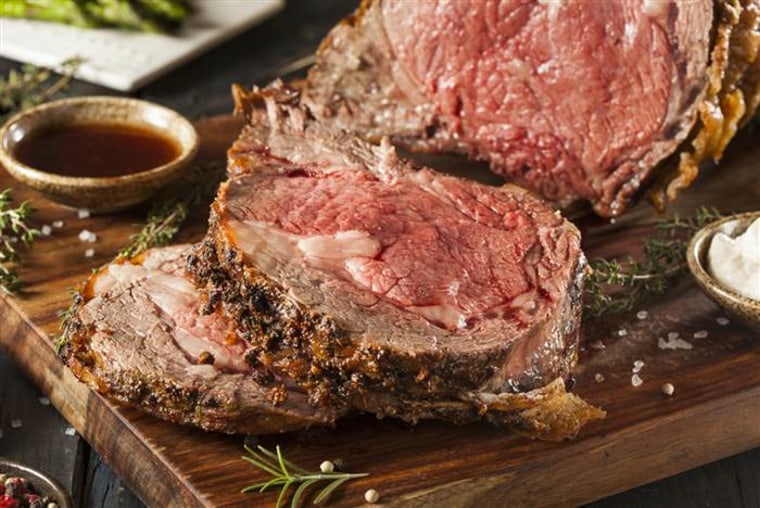 The main event
If you're serving glazed carrots, cranberry sauce, mashed potatoes or green bean casserole...try Sercial Madeira
Peltier also sees a place for Sercial on a table brimming with side dishes, its "dry elegance" covering numerous bases by not only balancing the sweetness of glazed carrots and cranberry sauce but "cutting through the creaminess" of mashed potatoes and green-bean casserole.
If you're serving roast goose or duck...try an aged vintage Port
Prefer to focus on the protein? Ranjan notes that while Port's "inherent weight" complicates savory pairings, a "seriously aged vintage Port could do well with gamier birds such as roasted goose or duck, especially if the preparation involves sweeter elements, like fruit-based sauces." Note that vintage Port requires decanting, being unfiltered.
If you're serving turkey with sage stuffing and gravy...try Amontillado Sherry or Palo Cortado Sherry
But the intermediary styles of Sherry—richer and more oxidative yet still dry—might have the widest application. Hansen highly recommends turkey and sage stuffing with an Amontillado showing "salty, bitter-caramel, orange, and toasted-almond notes" or "nutty, mahogany, yeasty" Palo Cortado, whose mouthfeel she describes as smooth yet light and lean enough to offset gravy.
If you're serving roast beef...try Oloroso Sherry
Ranjan applauds "very rare roast beef with a nice, bone-dry Oloroso" redolent of roasted chestnuts and tea.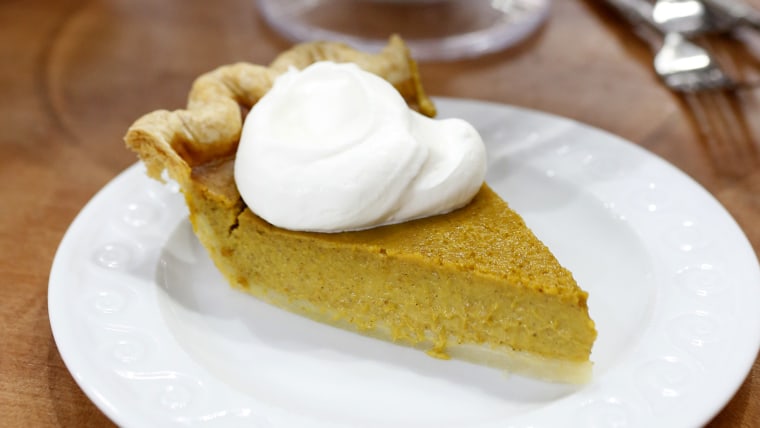 Dessert
If you're serving pumpkin pie or just about any other holiday dessert...try a 20-Year Aged Tawny Port
Caramel, toffee, baking spices, candied and dried fruits: these are just some of the luscious flavors you'll find in sweet fortified wines, for which classic pairings range from blue cheese to chocolate. That's particularly true for all styles of red Port, though Peltier also suggests a 20-Year Tawny Port ("not too rich, not too sweet") with pumpkin pie.
If you're serving pumpkin pie or pecan pie but like to experiment...try Oloroso Sherry
Hansen likes her pumpkin and pecan pie with a dry or sweet Oloroso Sherry for a bitter and/or buttery contrast.
If you're serving crème brûlée...try Boal Madiera or Malmsey Madeira
As "syrupy and molasses-y" as Boal and Malmsey Madeiras are, says Bern's sommelier Brad Dixon, "they still have good acidity, so you could certainly match them with crème brûlée."
If you're serving nothing...try them all
Of course, you can also drink them straight: they're not called dessert in a glass for nothing!