One jar of raw honey can change everything you ever thought about this sweet substance, from the way it tastes, to how you can cook with it and what food and drink pairings work well.
"We take our honey from the hive, and put it in a container," Bee Raw founder and owner Zeke Freeman told TODAY.com. "It's nature in a jar; why mess with it?"
Raw honey does in fact have a depth of flavor unlike what you find at the average supermarket, much of which isn't even real honey.
Bee Raw offers six to 10 varietals of single-origin, American raw honey, and has been dealing with artisanal beekeepers across the country since 1999. Freeman and his company have been working to educate the public on the many uses of honey, utilizing it in cooking and substituting it for refined sugar.
This past weekend at the Coffee and Tea Festival in New York City, Freeman brought out some of his honeys and paired them with various teas. The nuances of the honeys themselves proved phenomenal. For example, the wild raspberry honey from Maine tasted just like the fruit, and brightened the cup of chamomile tea he had matched it with. This particular honey, Freeman said, also goes well with dark chocolate, champagne, light summer salads and roasted chicken.
"Each flower gives honey its own flavor and texture," said Freeman, explaining how unfiltered honey, like the ones from Bee Raw, also gets the color and consistency from the amount and type of pollen coming off of the bees from the flowers they land on.
That mean some of the honeys they sell are really dark, like the buckwheat honey that comes from Washington. This one goes best with a light, fresh cheese like ricotta or a spring chevre. You can also drizzle it on salmon or short ribs, or mix it into Qiao Mai, otherwise known as Chinese buckwheat tea.
On the opaque side, the buttery, not-too-sweet Colorado Sweet Yellow Clover looks like a jar of whipped honey, not the clear stuff you usually see in your average honey bear. This cinnamon-tinged honey goes great with figs, spinach salad, puff pastry and soft goat cheeses.
Aromatic blueberry honey like the one that Bee Raw offers can pair with duck, Stilton and other mild blue cheeses, melons, Darjeeling tea and goes great on pancakes. Orange blossom honey, which usually comes from Florida, can perk up pheasant, melt into lemonade and pair with manchego or other aged sheep's milk cheeses.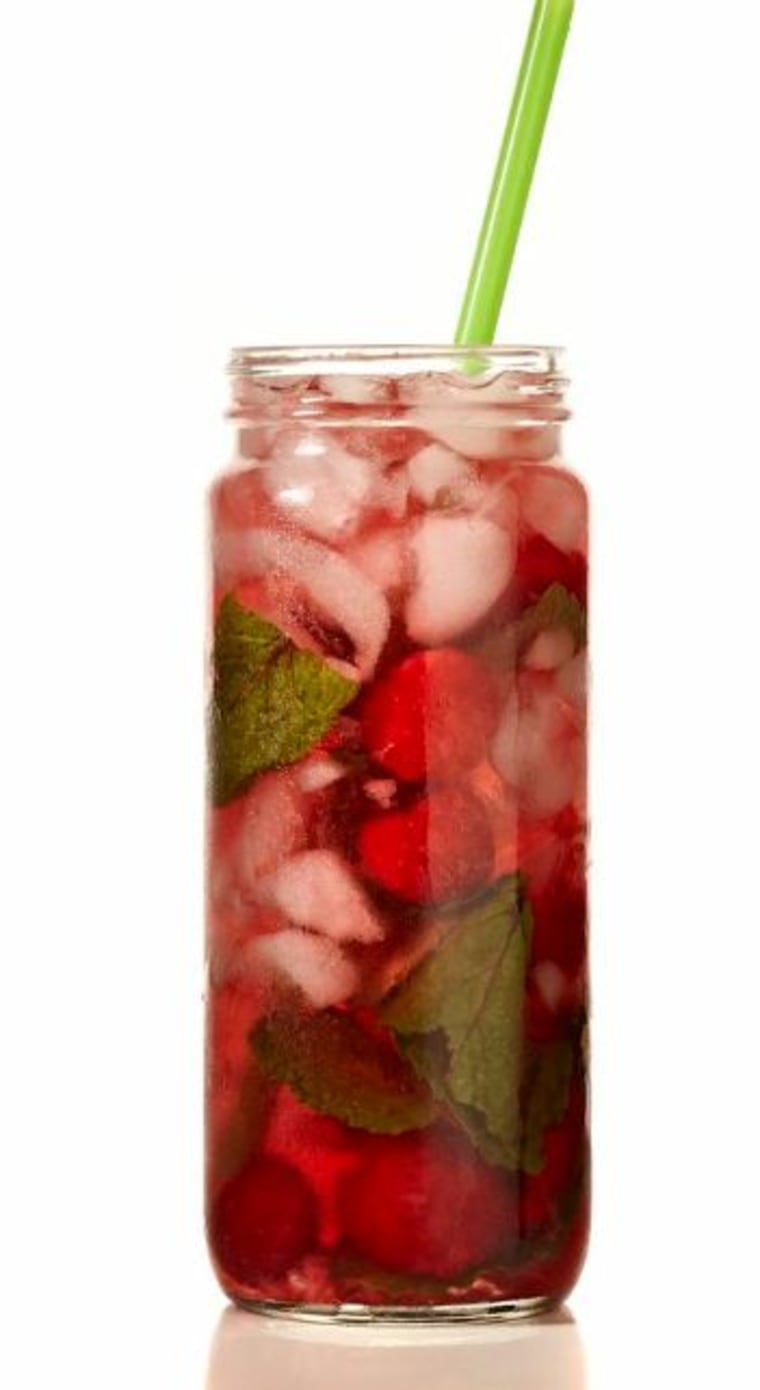 Plus, honey is a great in cocktails, cookies or salad dressings. Freeman shared some honey-based recipes with TODAY.com, including a tasty drink and appetizer.
Raspberry honey mojito
Ingredients
1 tablespoons of fresh raspberries
10 mint leaves
Juice of one half lime
1 tablespoons Bee Raw Wild Raspberry Honey
1 shot (1 1/2 ounces) white rum
2 shots (3 ounces) cranberry juice
ice
Instructions
Muddle raspberries, mint leaves, lime juice and honey well.
Add white rum, cranberry juice and ice.
Shake well and serve in a Collins glass.
Garnish of a sprig of mint and a few whole raspberries.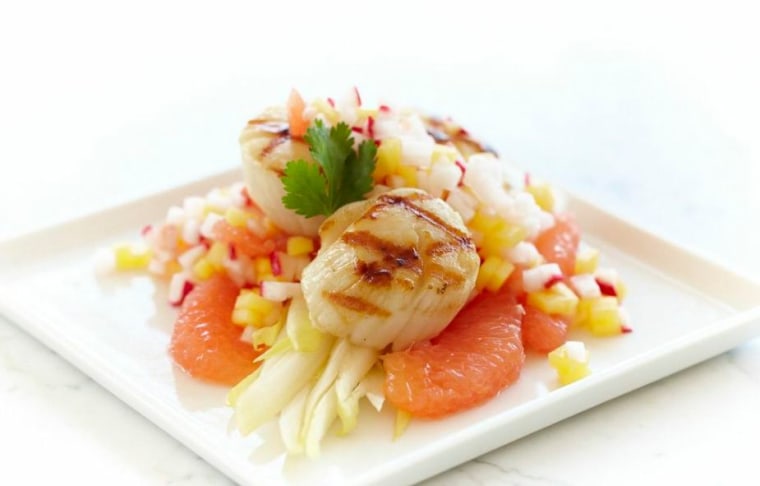 Grilled scallops with summer salsa
Serves 4 (appetizer portion)
Ingredients
1 slightly under ripe Mango cut into a small dice (about 1 cup)
1 slightly under ripe avocado cut into a small dice (about 1 cup)
½ cup jicama or daikon radish cut into a small dice
1/2 cup red radishes cut into a small dice
2 tablespoons Colorado Star Thistle Honey
1 tablespoons Mint or Cilantro finely chopped plus 4 pretty leaves for garnish
1 grapefruit cut into supremes 3 to 4 supremes per plate. Reserve juice from remaining pulp, about 2 tablespoons
12 large sea scallops
1 Belgium endive cored and cut lengthwise into chiffonade
1 teaspoon extra virgin olive oil
Salt
Instructions
Up to one hour ahead, in a small mixing bowl gently combine mango, avocado, jicama or daikon, red radish, chopped mint or cilantro, honey and grape fruit juice.
Preheat grill extra hot. In a small bowl season scallops with olive oil and salt grill for 2 to 3 minutes per side rotating 45 degrees once on first side to create square grill marks. Remove to a plate.
On four appetizer plates, layer endive, followed by grapefruit supremes, then salsa and finally scallops.
Reserve remaining juice from salsa and from scallop plate, combine and spoon over completed dish. Garnish with cilantro or mint.