The official cookies of the Jewish holiday Purim, hamantaschen are triangular treats traditionally made from a shortbread-like dough filled with fruit preserves or poppy seed paste. This time of year, foodie bloggers are coming up with unique spins on this classic dessert, and the results are delicious — whether you celebrate the holiday or not. We've rounded up some of the best recipes from Pinterest to inspire your holiday baking this year, whether you want something raw and gluten-free, sweet and simple or completely over the top.
Related: Learn more about Purim and get more creative hamantaschen recipes, including pizza hamantaschen!
1. Smitten Kitchen's classic hamantaschen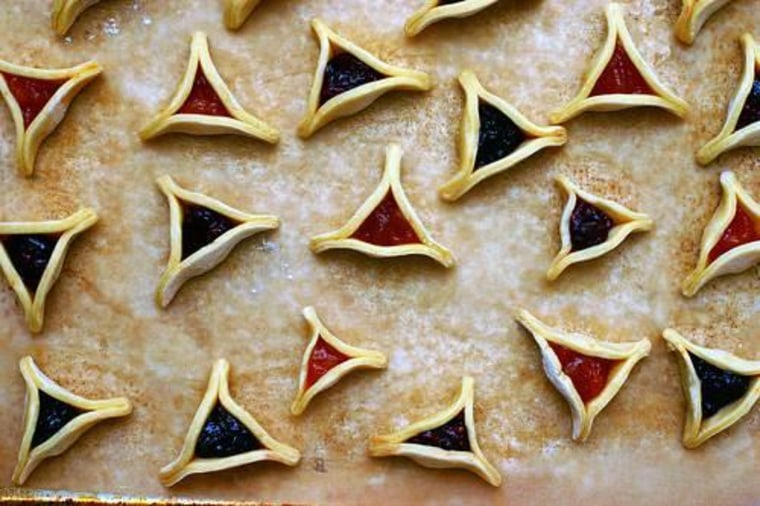 Nothing is better than traditional hamantaschen on Purim, and Smitten Kitchen's recipe is a Pinterest favorite. Get the recipe here. See the pin.
2. Rice Krispies Treats hamantaschen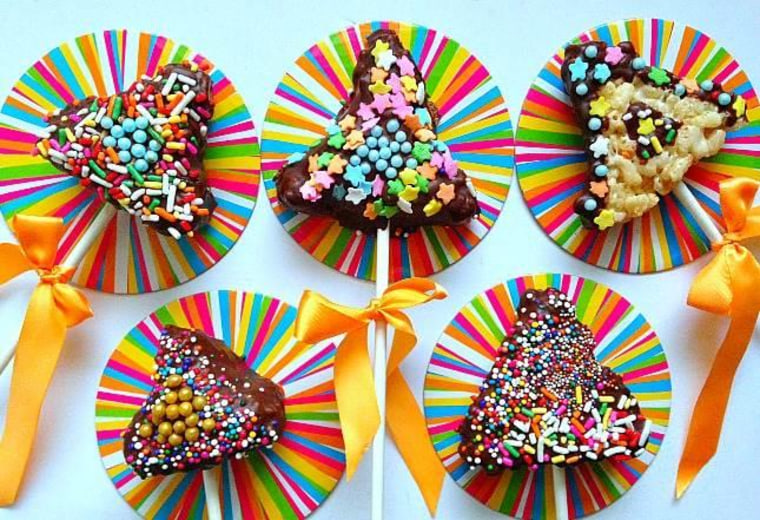 3. Date-almond hamantaschen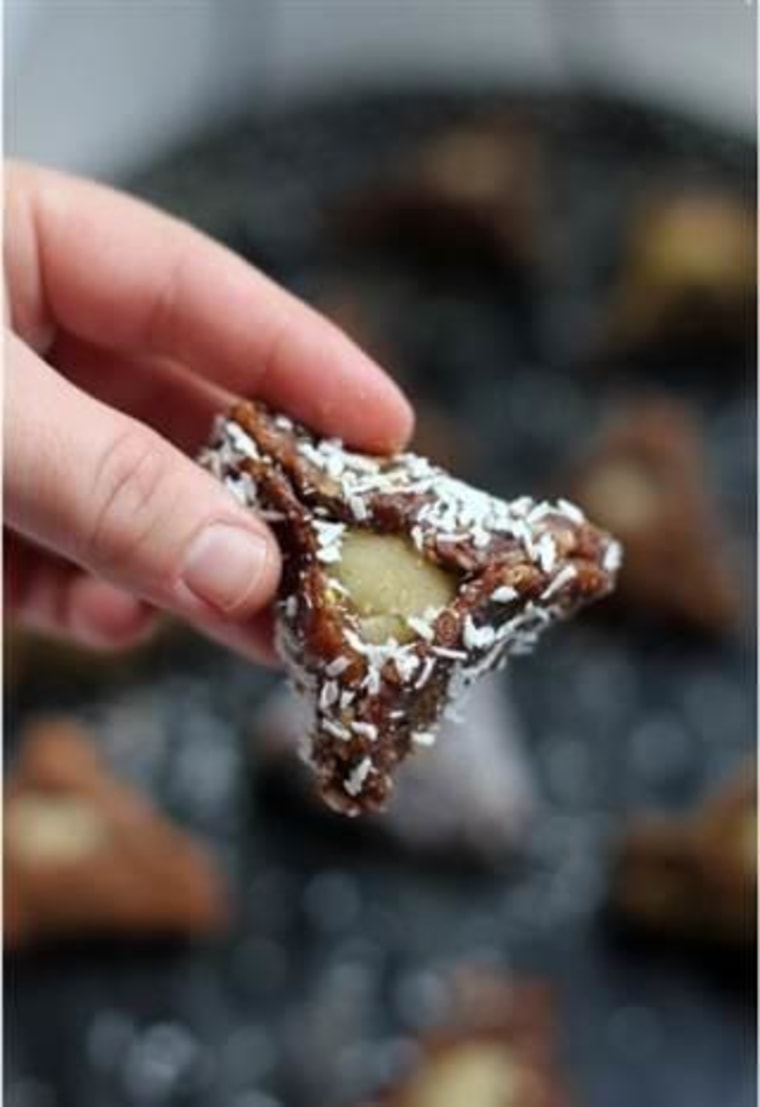 This rich combination of dates, almonds, pistachios, cocoa powder and coconut make an irresistible cookie. Plus, this recipe is raw, vegan and gluten free. Get the recipe here. See the pin.
4. Halva hamantaschen
Based on the sesame candy halva, these sesame seed-flecked hamantaschen have a filling made from tahini (sesame paste) and powdered sugar. Get the recipe here. See the pin.
5. Brownie stuffed hamantaschen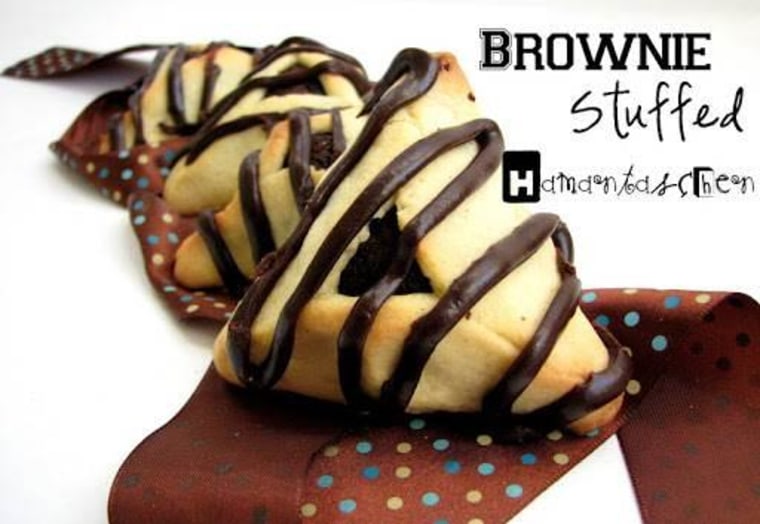 Sugar cookie dough with a brownie filling — you'll want this delightful combination for dessert all year round. Get the recipe here. See the pin.
6. Chocolate chip cookie stuffed hamantaschen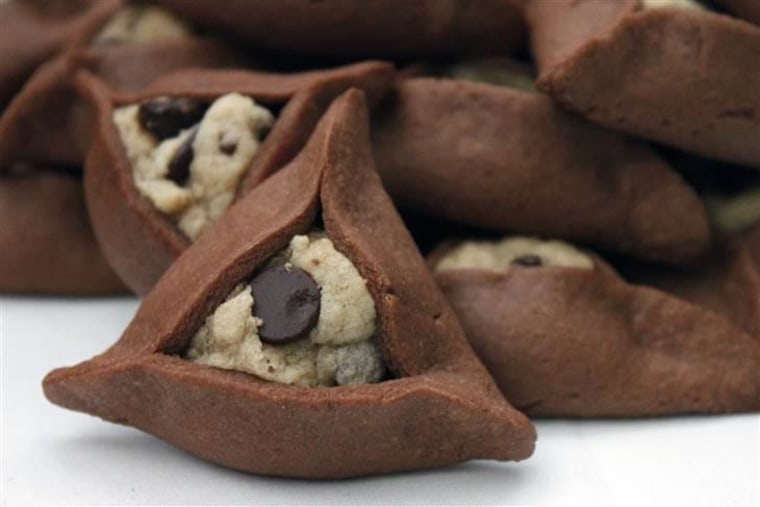 These fun hamantachen are two cookies in one flavorful bite — a chocolate dough filled with chocolate chip cookie dough. Get the recipe here. See the pin.
7. Girl Scout Samoa hamantaschen
It's Girl Scout Cookie season, so why not dress up your traditional hamantaschen with a fun twist? This shortbread cookie dipped in chocolate with caramel and coconut is the perfect upgrade. Get the recipe here. See the pin.
8. Fluffernutter hamantaschen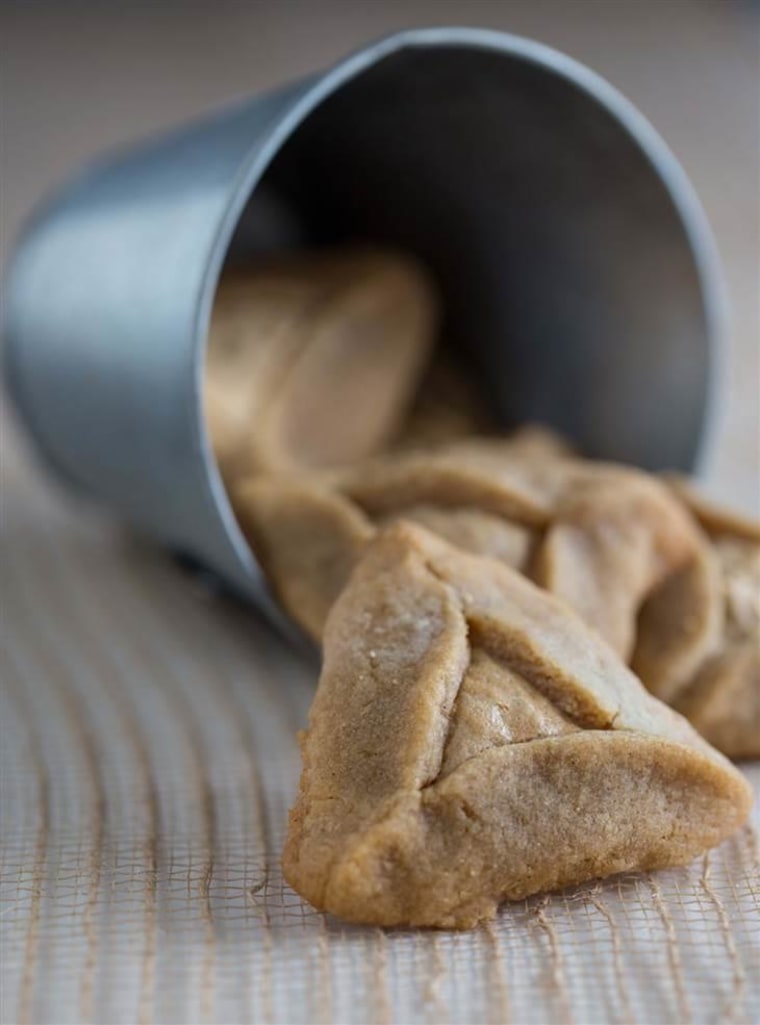 These fluffernutter-inspired hamantaschen — made with a simple two-ingredient filling of peanut butter mixed with marshmallow fluff — strike the perfect balance between chewy and crispy. Get the recipe here. See the pin.
9. Peanut butter filled brownie hamantaschen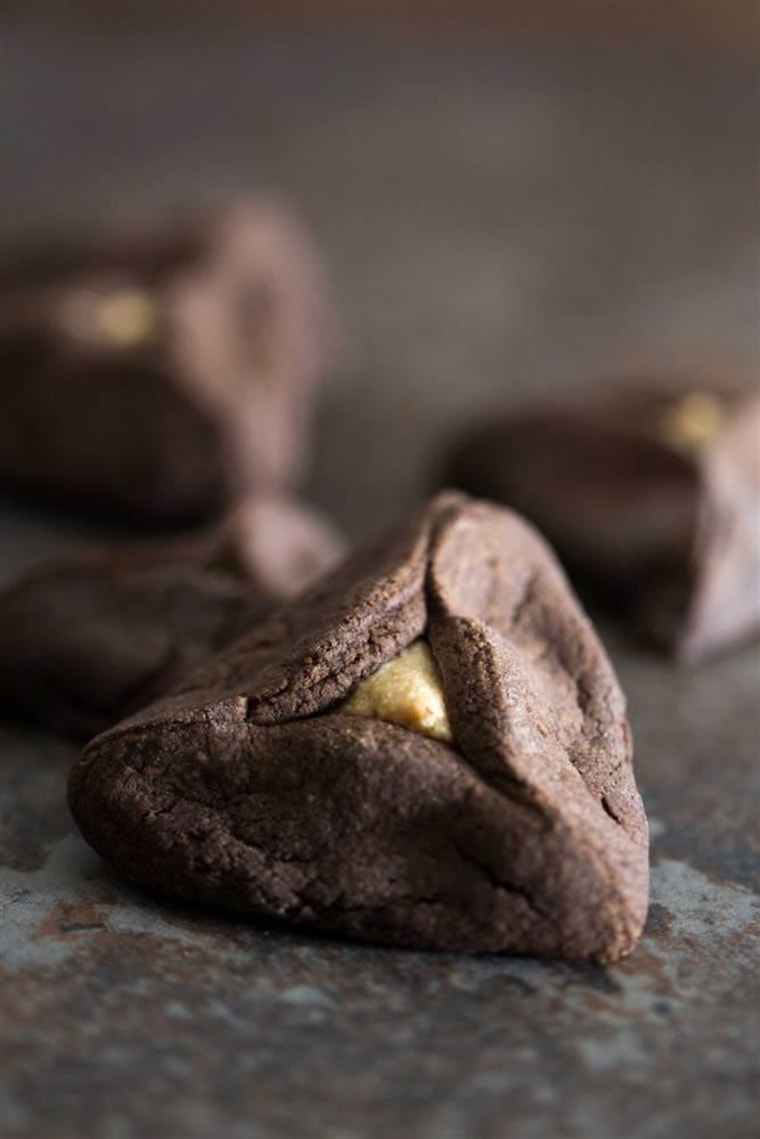 Miriam Pascal of OvertimeCook.com claims her peanut butter filled brownie hamantaschen are to die for, and Pinterest agrees. It's a cross between a cookie and a brownie — the best of both worlds. Get the recipe here. See the pin.
10. Hamantaschen with poppy seed and chocolate filling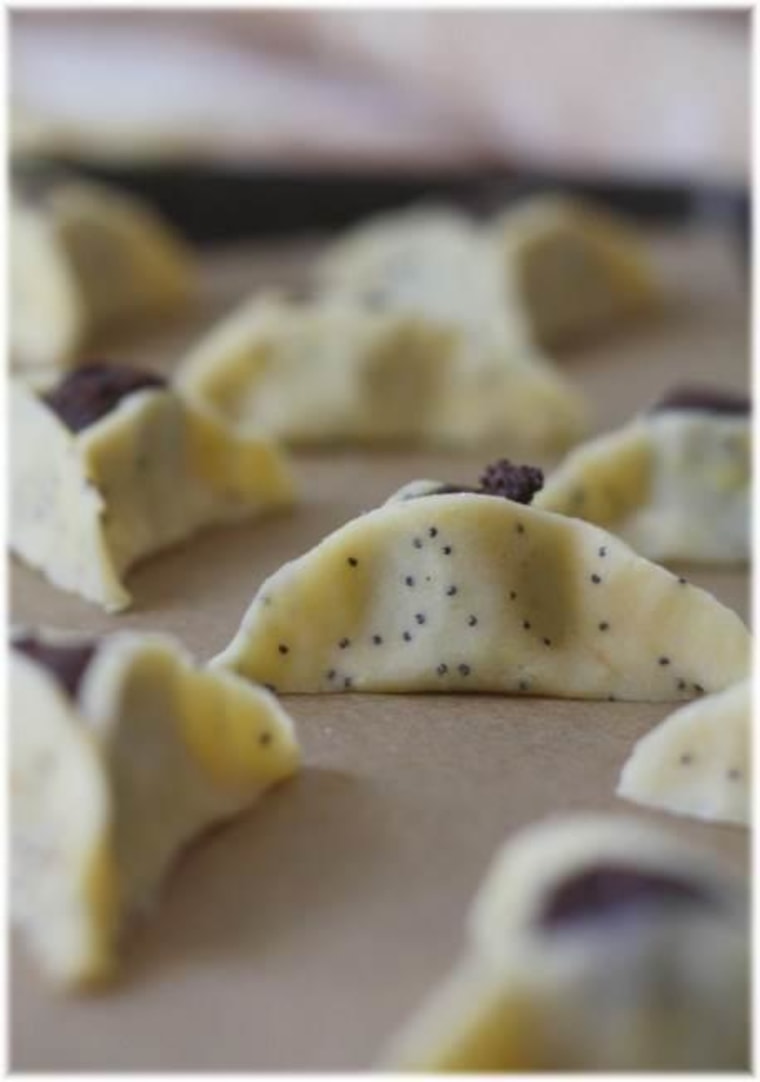 This article was originally published Mar. 4, 2015 at 12:33 p.m. ET.